CWRU School of Law creates a human trafficking law clinic
Case Western Reserve University School of Law recently received $131,169 to create a human trafficking law clinic.
The money came from the Crime Victims' Fund, which was established by the Victims of Crime Act and provides a base amount of $500,000 to each state. In Ohio, the Attorney General's Office distributes this money to Crime Victims Assistance Grant applicants who will support victim assistance and/or compensation programs.
The focus of the human trafficking law clinic will be on providing advocacy and educating people on the issue of human trafficking. Students in the law school will be involved in the representation of human trafficking victims when they face criminal charges related to their victimization and will work with the courts to identify victims of human trafficking. Although they will not be involved in the prosecution of any human traffickers, students will also help victims who act as witnesses in such trials by providing information and support. The educational component will involve preparing educational materials for the community.
All of this will be done with the oversight of Co-Directors and Professors Maureen Kenny and Judith P. Lipton, and students who become involved will be focusing on criminal law.
Though this is not yet a course in which students can enroll, third-year law student Sarah Stula managed to become involved this semester. Her passion for the issue of human trafficking was one of the reasons she chose to attend law school, and during her first year Kenny was one of her professors. The two stayed in touch, and Stula contacted her when she heard about the clinic.
"I knew I wanted to be involved," said Stula.
Stula has already been assigned to a case and anticipates that her work in the coming semester will help prevent victims from going to jail for crimes related to their victimization, such as drug use and prostitution.
According to Kenny, the clinic will find most of the victims it will represent after they have been charged with such crimes. The clinic will be called when there is a suspicion that the accused is actually a victim of human trafficking. In cases involving juveniles—which is not uncommon since runaways and children in foster care or juvenile detention centers are the prime targets for human traffickers—the clinic would represent the parents.
"We haven't had anyone come off the street," Kenny said in regard to survivors possibly reaching out to the clinic.
Kenny has been interested in the issue of human trafficking for the past 10 years. In the last three she has been more avidly researching the law, and has been pushing to make the issue a part of the law school curriculum.
"[This is] definitely a dream come true for me," she said
About the Writer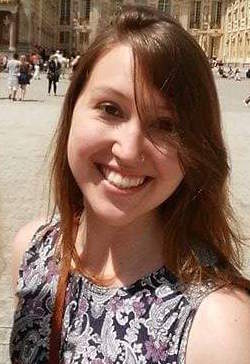 Anastazia Vanisko, Copy Editor
Anastazia Vanisko is copy editor for The Observer and writes for the news section. She is a third-year political science and dance double major, with minors...