Transportation Safety Board releases report on plane crash that killed four CWRU students
A report from the National Transportation Safety Board determined that the Aug. 25, 2014 plane crash that killed four Case Western Reserve University students was overweight. However, the NTSB did not specify that the weight caused the crash.
The crash resulted in the deaths of second-year students Michael Felten and Lucas Marcelli and first-year students Abraham Pishevar II and John Hill. Felten, the pilot, was flying a 1999 Cessna model 172R, which took off from the Cuyahoga County Airport. The plane crashed within just few minutes of flight in Willoughby Hills, a town roughly 15 miles northeast of CWRU.
The report, released on Nov. 17, said that the maximum gross weight for the plane was 2,457 pounds. Based on their calculations, the weight at the time of the crash was either 2,550.6 pounds or 2,622.6 pounds. This was calculated by the medical examiner adding 10 percent to the victims' body weights from after the crash to account for weight lost to "thermal injuries" as well as 15 pounds for baggage. According to witnesses, Felten asked each of the passengers how much they weighed and then performed calculations in his head.
The report also found that there were "no anomalies" in the plane's engine and technical equipment, and that the Felton tested negative for having drugs or alcohol in his system.
Pishevar's father, Afshin, filed a wrongful death lawsuit in the Cuyahoga County Common Pleas Court on Oct. 21, 2015 against the local and national chapters of the Zeta Beta Tau (ZBT) fraternity, of which both Felten and Marcelli were members, T&G Flying Club, who rented Felten the plane, Laurence Rohl, the owner of the plane, and Felten's estate.
Afshin alleges that Abraham was invited on the flight as part of ZBT's rush recruitment efforts, and that the fraternity failed to do the proper checks to ensure that Felten was qualified to pilot the plane. He also says that the fraternity encouraged members to "engage in dangerous, reckless and/or negligent activities in order to further ZBT's recruitment goals."
He also writes that the flying club and Rohl should have checked Felten's pilot qualifications, and that they did not do a proper inspection of the plane.
About the Writer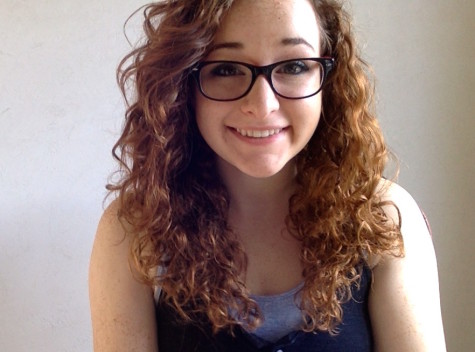 Julia Bianco, Director of Web and Multimedia
Julia Bianco is a senior cognitive science and political science student currently working as The Obsever's Director of Web and Multimedia. She has...