CWRU remembers test proctor Cara McManus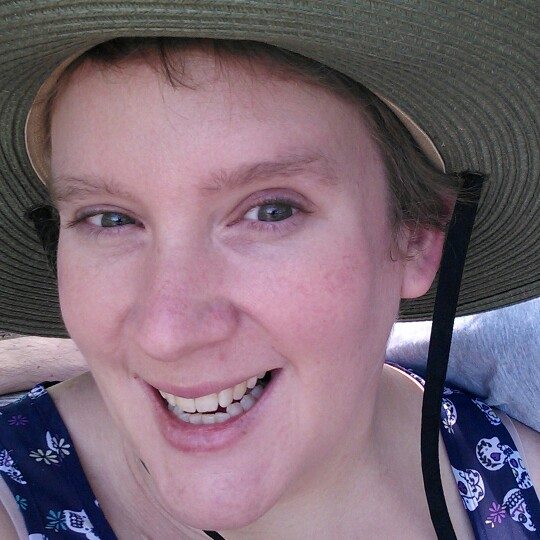 "Everything in life is okay, until it isn't," wrote Cara McManus in a blog post on June 6, 2014. "A lot of times, that is all we can ever know. Today, I am not afraid of the future. I cry, but most times it's out of gratitude and awe. I am moved by every single day by the kindness of friends, family and total strangers."
McManus, an outgoing bike-rider and volunteer, passed away on April 24, 2015, at the age of 36, following an 20 month battle with lung cancer. She worked as a test proctor at Case Western Reserve University.
McManus was born in 1978, on September 22; the same day her grandmother Margie Williams had been born. According to Williams, who attended her granddaughter's Celebration of Life on April 29, Cara was her favorite birthday present.
Raised by her mother, Joyce Williams, Cara as a child was curious, creative and inquisitive about the world around her. For high school she attended Dublin Scioto High School and found joy in playing the clarinet in the marching band.
As an adult, McManus began playing an online game called Psychobabble, where players had to arrange words like magnetic refrigerator poetry and then vote for the best sentence. Through this game she met Jeffrey Mcmanus, a first-year graduate student at CWRU who would later become her husband.
After becoming good friends through the game and spending time together in person, they planned to go to Washington DC to see one of their mutual favorite bands, Ozma. However, shortly before the trip, Jeffrey broke his arm. So that the trip could go on as planned, Cara helped him with things like driving and even things as simple as taking the cap off of his water bottle.
In Psychobabble, that trip became an inside joke between them: "She helped with water," one of them played. The two friends flirted with one another through the game, and eventually became more.
Cara had not been very athletic, but Jeffrey was a dedicated runner. One day Cara left for a short while, and returned with a bicycle. Initially she could only ride it for short distances at a slow pace, but she worked at it until she could ride for hours and hours without tiring.
Her style went beyond biking gear; Cara was known for her unique sense of fashion. Beth Stern, the vice president of community engagement for LUNGevity, remembered the first time she met Cara in person to discuss a volunteer project Cara started in Cleveland. Cara had been wearing a 1950's style outfit complete with cat eye glasses, a petticoat and a large poofy skirt.
Cara often completed her outfits with a pair of red strawberry earrings, a gift from her husband Jeff. She wore them to their wedding.
Cara and Jeffrey were wed before 100 guests on June 12, 2011, in Columbus, Ohio. They wrote their own vows without sharing them with each other beforehand, but when it came time to read them, their promises to each other were remarkably similar.
In the years following her marriage, Cara continued to bike as a member of Bike Cleveland. In 2013, she participated in a charity bike tour for multiple sclerosis, wearing a special jersey she had been given for raising over one thousand dollars for the cause. Through the tour, she suffered from symptoms that had been going on for a while.
Just a few weeks later, Cara was diagnosed with stage four lung cancer. Though they had known it was a possibility, Cara and her family were shocked that someone so young, who had never smoked, could have the disease.
Jeffrey said, "On that day, we were all really sad, and then pretty quickly Cara moved on to saying 'Ok, it is what it is and now we have to start treatments and do what we have to do.' She was really strong like that."
Cara continued to live her life with hope and optimism. She remained herself through treatments, episodes and many visits to the doctor.
Though she could no longer ride her bike as much as she had in the past, Cara remained involved in Bike Cleveland and was named their Volunteer of the Year in 2014. She also started a blog to share her experiences and raise awareness for those impacted by lung cancer.
In July 2014, Cara became a founding organizer of Breathe Deep Cleveland, a 5K run and walk being held June 27 to raise money for the lung cancer charity LUNGevity. At a planning meeting, having recently been prescribed a tank of supplemental oxygen, Cara jokingly suggested that she "put on a sad face" and wheel her oxygen into stores to ask for donations.
In a self-written post on April 1, Cara wrote: "I can't believe we're less than two months away from the Breathe Deep CLE event, it's surreal… I want this thing to be EPIC. I know it has the potential to be—if you think about how many people are impacted by lung cancer in some way—or hey, even cancer in general…My hopes are so, so high."
A few weeks later, Cara became rapidly more ill. Too weak to walk herself, she let Jeffrey help her down the stairs of their apartment on the way to the hospital. After some time in the ICU at the Cleveland Clinic, Cara was moved to their Palliative Medicine ward.
She passed away there with her husband and mother by her side.
"So yeah, we wait," wrote Cara in her last blog post on April 8, 2015. "That's okay. In the meantime I will breathe and the world will keep on turning!"
Leave a Comment
About the Contributors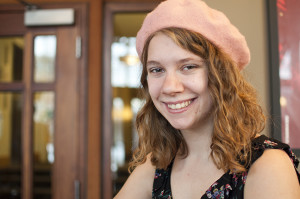 Anne Nickoloff, Director of Print
Anne Nickoloff, the Director of Print for The Observer, is a senior at Case Western. She hopes to one day be a music journalist, and has spent much of...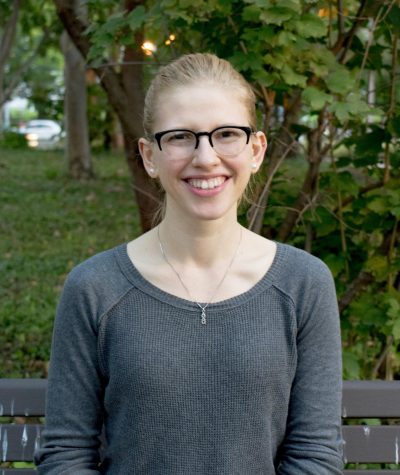 Aquene Kimmel, Director of Web and Multimedia
Aquene Kimmel, Director of Web and Multimedia, is a fourth-year English and French major. She is also Editor-in-Chief of The Athenian and a member of Pi...