CWRU sculptures are more than just art
Hidden between Case Western Reserve University residence halls or displayed proudly before classrooms, a variety of artistic pieces appear on CWRU's campus. However, they're not just for show.
These structures are both aesthetically pleasing and historically significant to the university. Many of these sculptures were created by local Cleveland artists and are part of the John and Mildred Putnam Sculpture Collection founded in 1981. Since then over 32 sculptures have been purchased for the collection.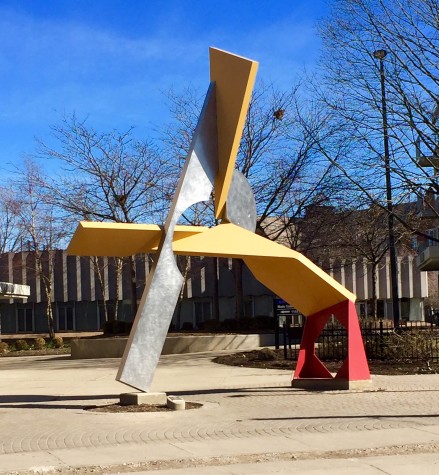 The "Start" sculpture, located on the North Residential Village, was created by an artist named David E. Davis. It was built in 1981 and is made of stainless steel. It is a piece that belongs to the Putnam Sculpture Collection, along with other structures on campus.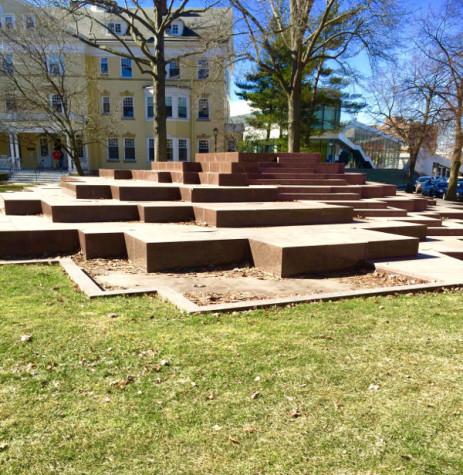 An artist named Athena Tacha created the "Merging" structure, located on the Mather Quad, in 1986. It is popularly known as the Wet-Dry Fountain and represents the merging of Western Reserve University and Case Institute of Technology in 1967.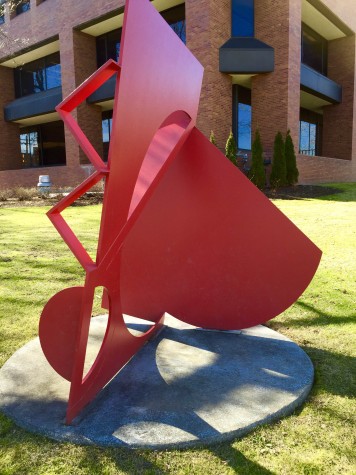 The "Alphabet Series" is a collection of four structures created by Fletcher Benton. This painted steel structure was built in 1989 and installed near the CWRU Law School in 1991. These structures are a 3-D representation of the English alphabet.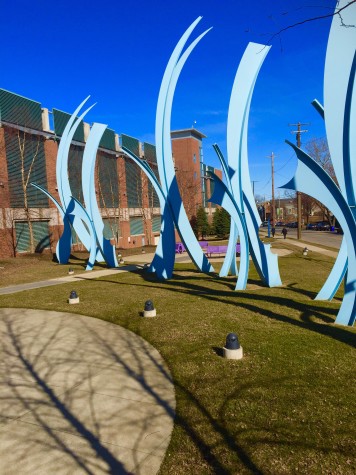 The Mildred Putnam Sculpture Garden, located on East 118th St., consists of several colorful structures, including "Dancers." This elegant blue steel sculpture was built by Cleveland architect Richard Fleischman and is over 30 feet tall. The Mildred Putnam Sculpture Garden is the 47th piece in the Putnam Collection.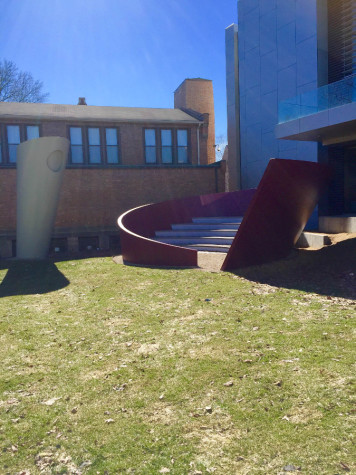 The "Turning Point Sculpture Garden," built by Philip Johnson, was installed on campus in 2000. It is part of the Putnam Collection and is comprised of a mesh wall piece and an amphitheater. It is said that the amphitheater was designed to look like the Titanic, while the mesh piece was designed to look like an iceberg. Interestingly enough the red funnel next to the amphitheater has a door that leads to the top. This was created so professors could teach from the funnel to the students seated in the "ship".
Additional structures: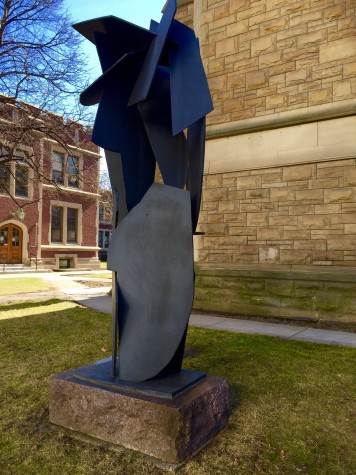 "Oeccan"
By: Arthur Gibbons
Date: 1990
Material: Painted steel with granite base
Location: Harkness Chapel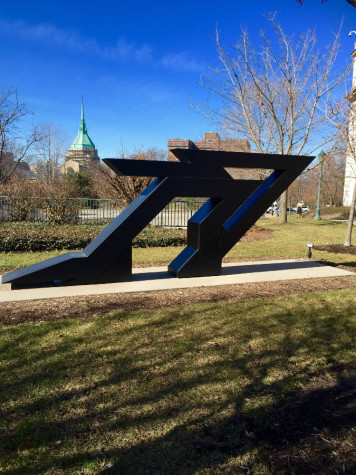 "Light Year"
By: Ronald Bladen
Date: 1979
Material: Painted aluminum
Location: Kelvin Smith Library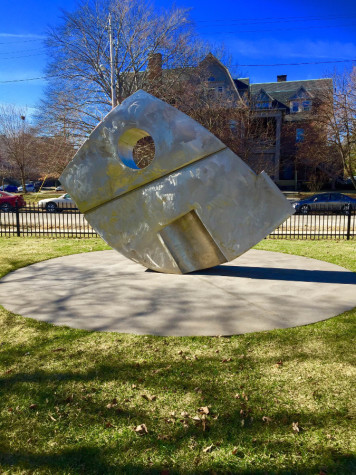 "Inner Circle"
By: David Deming
Date: 2007
Material: Stainless Steel
Location: North Residential Village