CWRU startups glow at Consumer Electronics Show
This year there were more startups from Case Western Reserve University students and alumni at the Consumer Electronics Show in Las Vegas, Nevada than any other educational institution. CWRU sent a delegation of ten new companies in fields ranging from biomedical technology to STEM education for girls to showcase their work in Vegas last week.
The team of organizations that helped the CWRU students and alumni make their way to CES includes the Larry Sears and Sally Zlotnick Sears think[box], which made some funding available to participating students and was itself on display at the show. The display for think[box] emphasized CWRU's support for innovation by providing opportunities and facilities for students to design, test and fabricate products, described in a video taken of the booth's representatives as "everything you could possibly need for your startup, under one roof."
The companies also received assistance from LaunchNet, a business incubator at CWRU that helps CWRU students and alumni to "analyze business ideas to help see if they should go to market." If the companies are determined to have viable product ideas, LaunchNet and its director, Bob Sopko, will then help the companies learn how to find customers, distribution channels, and other business focused aspects of forming a company.
Sopko discussed the history of LaunchNet and this year's group of CWRU students and alumni at CES.
"CES is one of the largest trade shows in the world—over 180,000 people attended, and in Case's fifth year visiting they had the most of any people presenting in the educational community," he said.
He was impressed by the university's turnout and noted the impressive qualities of each individual person that came with CWRU to CES, some of whom were attending CES for the second or third time.
Xyla Foxlin, founder and video host of "Beauty and the Bolt," is one of those repeat presenters. She described her company in a video posted by the Case Alumni Association as "an online educational platform geared towards lowering the barrier of entry for girls who are interested in engineering."
A new company with CWRU is Enabled Robotics, run by first-year student Robert Steward. Enabled Robotics makes exoskeletons for people with physical disabilities like paralysis or muscular dystrophy.
Other companies from CWRU competed for prizes at CES. Reflexion Interactive Technologies uses their product to help athletes train and recover from concussions. Athletes stand in front the company's Reflexion Edge and interact with light patterns that "train, evaluate, and rehabilitate cognitive abilities through a series of 30-second trials." According to Bob Sopko, they also came in second in a Techstars competition at CES.
In addition to think[box] and the LaunchNet startups, CWRU also presented on holoanatomy, a project utilizing Microsoft HoloLens that made waves earlier in the year because of its ability to shake up entire ways of teaching. That booth, according to Sopko, was popular and had long lines for the duration of the show.
About the Writer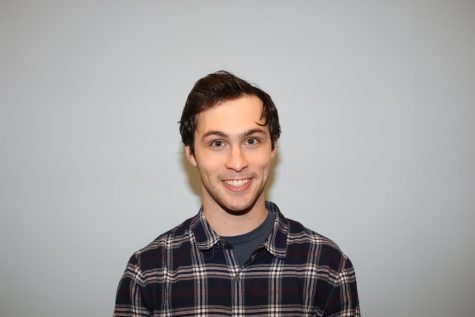 Henry Bendon, Staff Reporter
Henry Bendon is a fourth-year political science major who has been writing and taking photos for the Observer since the fall of 2016. In his time with...