CWRU students in Brussels safe during attacks
On their first morning after arriving in Brussels, Belgium, two Case Western Reserve University students were tired, so they decided to take an extra nap before heading out into the city. As they were getting ready to go out, they got a message from their host: Check the news, and stay out of the city.
Mara Grigg and Stephen Kolison, who are studying abroad in Madrid and Manchester, respectively, were in Brussels when the city's airport and a subway station were bombed, resulting in the deaths of 31 people and injuries for many others.
Grigg and Kolison immediately began reaching out to people back home and posting on Facebook, trying to make sure that as many people as possible heard from them before they saw the news.
Grigg was very glad that she was with Kolison when the attacks took place.
If Kolison wasn't there with her, Grigg said, she likely would have gone into the city earlier in the day and been in the city center during the attacks. Had she been on her own she probably would have gotten some coffee despite being tired, but because Kolison was tired, too, they decided to rest and go out later.
"Without him I might have been in that Metro station," said Grigg.
For both of them, being there together has also been a source of comfort since the attacks.
"We're both really anxious about it. But being with someone—being anxious together and that sense that, yes, we're both in this awful situation, but at least we've got each other to get through it—has been so necessary," said Grigg.
Among those Grigg and Kolison reached out to was CWRU's Office of Education Abroad (OEA). The representative spent about 20 to 30 minutes on the phone with Grigg and Kolison, making sure that they had contacted their parents and had a safe exit strategy and all of the support they needed.
"They were instrumental in making sure that we felt safe, making sure that we had done all the right things," said Grigg.
As of press time, Kolison has not returned a request for comment.
The OEA has protocols in place both for before students leave—including orientations and having students download the U.S. Department of State's Smart Traveller app—and for when emergencies arise while students are abroad. According to OEA Executive Director of International Affairs Molly Watkins, the office has contacts at every school where CWRU students study abroad and at the embassies of countries where they study abroad.
The OEA does not regularly check in on students studying abroad, because they do not want to interrupt their international experience and because, according to Watkins, students generally prefer that they not. However they do try to remain available at all times, with a 24/7 emergency phone number that students can call.
The office currently has 41 students studying in Europe, six or seven of them at Maastricht University in Netherlands, near Brussels. OEA staff members intended to reach out to students there, but the students had all contacted the office before they had a chance to call them. All of the students were safe and well.
For Grigg and Kolison, the students in Maastricht were another source of comfort; Grigg knew some of them, so she knew that they would have a place to go there if they needed to. However, that was not necessary. Both Grigg and Kolison were able to find transportation back to their respective study abroad locations.
They had planned on taking the bus to Amsterdam, then travelling to Barcelona, then returning to Madrid together. Instead, they decided to take the bus to Amsterdam (that was one of the only means of transportation still open after the attacks) and then just fly back to their study abroad locations.
"It was kind of a combination of not really wanting to and not really feeling super safe about it," Grigg explained. "Because we don't want to take any chances with our own personal safety."
In addition to students abroad, there are currently three students from Belgium studying at CWRU. The OEA reached out to them following the attacks to make sure that their families were safe (they were) and that they had the support they needed. Watkins said that they were very shaken by these attacks in their home country.
"It's very difficult when you're away," said Watkins. "You feel very powerless."
Grigg and Watkins both stressed that they hope students will not be too afraid to study abroad in the future. According to Watkins, international education experts around the country had expected fear to get the better of students travelling to Paris following the attacks there in November, but that has not been the case so far.
"Yeah, be wary, find a safe place that you feel secure, but don't let fear stop you from having one of the most important cultural experiences of your life that you can possibly have," said Grigg.
According to recent data from a study conducted by The Forum on Education Abroad, students are actually safer studying abroad than in their home countries. The study found that an average of 13.5 students per 100,000 died each year while studying abroad, while 29.4 died on U.S. campuses.
When Grigg went out to get hamburgers for her and Kolison after hearing about the attacks and watching the live streams on the news, there were many others out as well. Some businesses were closed, she said, but those that were open were packed with people.
"The world's still turning here," she said.
About the Contributor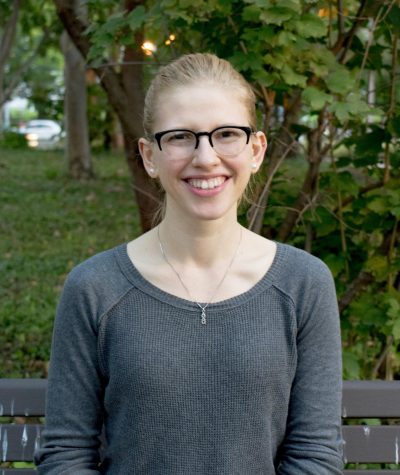 Aquene Kimmel, Director of Web and Multimedia
Aquene Kimmel, Director of Web and Multimedia, is a fourth-year English and French major. She is also Editor-in-Chief of The Athenian and a member of Pi...