Spartan swimming speeds to win against John Carroll
The Case Western Reserve University swimmers and divers are off to strong starts as both the men's and women's squads bested cross-town rival, John Carroll University in the first week of competition this year.
The women's team posted a very strong 198-98 victory over the Blue Streaks in the first meet of the year. The Spartans were led by second-year student Ellie Wilson who touched the wall first in both the 50 yard and 100 yard breaststroke races. Wilson finished with times of 31.28 and 1:08.42 in the 50 and 100 races respectfully.
Newcomer and first-year student Suhan Mestha added three wins of her own as she won the 200 free with a time of 1:59.57 and the 100-yard backstroke making to the wall in 1:00.16. Mestha also won the 200 IM with a time of 2:14.86.
The Spartans swept the diving events with first-year student Emily Budziszewski posting a 1-meter dive score of 217.55 and second-year student Brooke Hortness posting a 3-meter dive of 217.45 points.
The Spartan women swam strong behind Mestha and Wilson as they came away with seven additional wins. Fourth-year student Rebecca Pakradooni won the 100 Fly with a time of 1:00.77, while Lauren Homack finished the 50 Free in a speedy time of 25.75 seconds. First-year student Kelsey Holmberg captured the 500 Fly while first-year student Renee Decker won both the individual 100 free and swam a leg of the victorious 200 freestyle relay.
The men's side saw similar success beating the Blue Streaks 186-107. Fourth-year student Aaron Tam won the 100 butterfly with a time of 51.48 seconds beating out fellow Spartan and second-year student Aaron Pang by a whole 2.21 seconds.
Second-year students Drew Hamilton was a dual event winner posting first place finishes in both the 500 free and 200-yard individual medley with times of 4:49.48 and 1:59.89 respectfully.
The Spartans also took home both diving events as fourth-year student Connor Farrell won the 1-meter dives with a score of 267.40 and posted a 298.20 in the 3-meter dive.
Coming off the strong week the Spartans will be traveling to battle against arch-rival Carnegie Mellon University (CMU) as well as Clarion and Gannon Universities in a Tri meet hosted by CMU in Pittsburgh. The action kicks off on Saturday at 1 p.m.
About the Contributor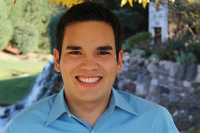 JP. O'Hagan, Sports Editor
JP. O'Hagan is powering through his third year as Biomedical Engineering major and Spanish minor, while serving The Observer as Sports Editor. JP is...