CWRUcio flying into new season
It was a cool late summer Sunday afternoon in Cleveland, the perfect time for a certain sport. It's a sport that has thousands of participants from across the United States and is popular among college students. Out on Freiberger Field, there was a match already underway, the first of three to be played that day. It's full contact and sometimes involves getting a ball through a goalpost.
Of course, the sport I am referring to is quidditch. Yes, quidditch, the fictional sport from the Harry Potter universe, has taken college campuses by storm, including Case Western Reserve University.
CWRU's quidditch club, CWRUcio, was founded in 2011 and starting playing matches the following year. They started their season with a three match scrimmage against the Ashland Ashwinders, the quidditch club from Ashland University. CWRUcio won the first two matches in convincing fashion, while the third match was contested with teams of players mixed from both clubs.
Play was delayed because the sprinklers at the field were in use, but luckily the Ashwinders were a bit late in arriving. Thus, no quidditch matches were played in the pouring rain of CWRU's sprinkler system.
The third match was best representative of what the meeting between the two clubs was about: having fun and giving new club members experience. Like any sport, the ins and outs of quidditch play take a while to firmly grasp, so it's important to give new players a casual atmosphere to learn. As second-year student and CWRUcio Secretary Nat Bick said, "Compared to other matches, this one has a different vibe. It's much more casual."
CWRUcio begins their regular season on Sept. 24 at Oberlin College. That's where the hard-hitting action of quidditch starts to take form. The club's first tournament of the season is also at Oberlin, taking place on Nov. 5.
CWRUcio is not all goalposts and broomsticks. There's a large social aspect of the club as well that comes from its intrinsic acceptance. Third-year student and CWRUcio President Chris Gittings said, "There are no dues and no tryouts. CWRUcio is open to all undergrads, graduate students, staff and faculty of CWRU."
The club plans the Yule Ball, a Harry Potter themed party, in the winter. According to Gittings, last year's Yule Ball was a huge success. The club is also hosting a Harry Potter trivia contest later this semester, where fans of the series can gather to test their knowledge of the books, films and, now, play.
"We try to do whatever we can to make campus a more magical place," explained Gittings.
Another Potter themed event the club is organizing is a trip to the midnight showing of the latest film related to the series, "Fantastic Beasts and Where to Find Them," on Nov. 18.
For first-years, the club is co-hosting a quidditch tournament on Sept. 22 with the Residence Hall Association (RHA). The tournament will be a part of the residential college competition, where members of the various housing groups try to win points for their college. Sound familiar Harry Potter fans?
The club's quidditch outreach extends beyond campus as well. This upcoming weekend, they are teaching quidditch at a Wizards' Gathering held at Fieldcrest Estate in North Canton.
To help raise money for their club, CWRUcio will be selling shirts and socks to their most hardened fans. Why socks? Let Gittings explain. "As Dumbledore said, 'One can never have enough socks.'"
A growing club, CWRUcio is always accepting new members. However, they warn new members not to get too excited. There really is no flying during matches.
Leave a Comment
About the Writer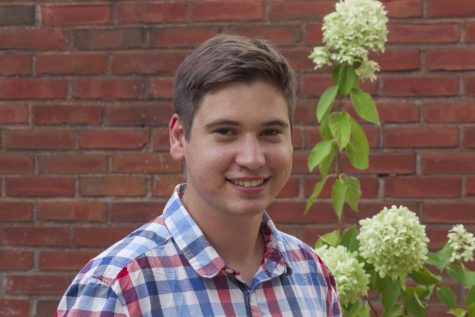 Eddie Kerekes, Executive Editor
Eddie Kerekes is in his fourth year studying chemical engineering while also pursuing a minor in German. He serves as the executive editor. Previous roles...