CWRUpons USG initiative to provide student discounts
Students currently receive free or discounted tickets to several Cleveland and University Circle institutions, such as local museums. A new Undergraduate Student Government (USG) initiative headed by Student Life Committee member Keshara Senanayake aims to create student-specific discounts for businesses, too.
While considering this initiative, called CWRUpons, Senanayake sent out a Google survey to Case Western Reserve University students. Ninety-four percent of the 334 respondents said that they believed students should receive discounts at local businesses. USG has also passed a resolution in favor of the initiative.
As a member of the USG student life committee, Senanayake tries to answer the question: "How can we better the lives of our constituency?" Each member has their own initiative, something they work towards improving about life on CWRU's campus.
Senanayake, however, also wanted this initiative to encompass more than just the CWRU community. Towards that end, he met with Susan Bengtson, president of the Student Government Association at the Cleveland Institute of Music, and Hien Nguyen, president of Student Leadership Council at the Cleveland Institute of Art. He also worked with the Graduate Student Council at CWRU.
"I think the initiative is a positive step towards having a more integrated campus community," said Bengtson.
She was excited about the initiative when Senanayake first contacted her about it during the 2015 fall semester, and she has heard positive feedback from other CIM students as well. As most CIM students rent their own apartments and don't eat at dining halls, they will benefit greatly from discounts at local restaurants.
Currently, Senanayake is working with eight University Circle restaurants, including Inchin's Bamboo Garden, though he hopes to expand the program further and has been in communication with University Circle Inc. This semester, he will be meeting with representatives from many University Circle businesses to propose this system of discounts.
Eventually, Senanayake says, he would like to see the program include not just stores and restaurants, but also services like yoga and haircuts.
While Senanayake sees a blanket 10 percent discount for all CWRU, CIM and CIA students at local businesses as the ideal end product of this initiative, there are some obstacles that must be overcome first. Many stores have their own stipulations. For example, some are only willing to offer the discount for payments in cash, and some only want to offer the discount during non-peak hours.
In Senanayake's Google survey, 50.3 percent of students reported that they would mind having to pay cash in order to receive a discount, and 87.7 percent said that discounts that only apply during certain hours would not be a problem.
Senanayake emphasized that he wants to work with businesses and reach agreements that can benefit students but also remain profitable for the businesses. His focus is on "dialogue, collaboration."
"We have an opportunity here," said Senanayake. "It's like a two-way street. For them to grow and for us to grow at the same time."
One way in which Senanayake hopes that businesses can benefit from this program is through feedback. From his meetings with local businesses, he feels that they would welcome more direct feedback from students, and he would like this initiative to serve as an avenue for that. This would let businesses cater more to the college community, like The Jolly Scholar does with its special deals and theme nights, said Senanayake.
Through helping restaurants and stores in the area to better embrace students, Senanayake also hopes that students might embrace a larger range of local venues.
"Sometimes as students we get fixated on certain stores, like my friends who just go to Chipotle, and I think University Circle has a lot to offer," said Senanayake. "How can we convince students to branch out, explore the Circle and what it fully has to offer?"
To market this initiative, Senanayake plans to create decals for the windows of participating stores and fliers with logos for all three of the University Circle colleges.
As for when this will begin, it may be as soon as this semester.
"We can roll it out immediately, like starting next week, but I want to make sure when we launch that it has to have enough traction, have enough stores, have enough variety," said Senanayake.
Toward that end, he aims to have three to four stores definitely participating by late February or early March and to grow that to eight to 12 stores by Fall 2016.
Beyond the University Circle establishments conveniently lined up along Euclid, Senanayake would also like to see this program expand further out, into Little Italy and perhaps the greater Cleveland area. Bengtson would also like it to reach as far as Coventry, where many CWRU and CIM students rent apartments or go to eat and shop on weekends.
Through exploring Cleveland with the added incentive of a discount, Senanayake would like to see students "get more from [their] college experience."
Leave a Comment
About the Contributor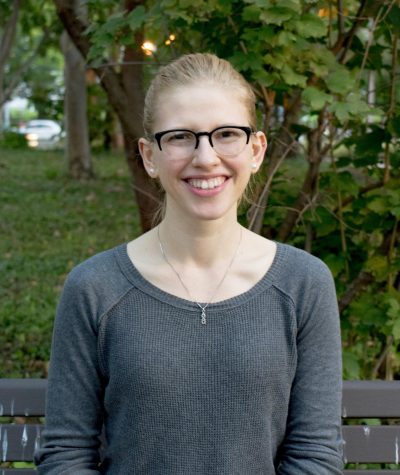 Aquene Kimmel, Director of Web and Multimedia
Aquene Kimmel, Director of Web and Multimedia, is a fourth-year English and French major. She is also Editor-in-Chief of The Athenian and a member of Pi...