"DAMN.," a timely masterpiece
On April 14, Kendrick Lamar released "DAMN.," an album that reflects the reality of a troubled and conflicted man. The album comes in a political climate that has caused many to question their identity and sense of place in America. This album provides a window into Lamar's struggles as a Black man addressing the pertinent effects of racism, religion and politics.
However the many themes that Kendrick is wrestling with creates a sense of disunity. Unlike Lamar's earlier albums, "DAMN." does not seem to be held together by any particular theme, but rather a variety of them. The disunity of the album reflects the reality for many people: their world has been scrambled following the improbable victory of Donald Trump. They too are searching for answers in high and low places. Throughout the album, Lamar addresses this palpable despair in the track, "LUST." He raps in a gloomy, monotone voice while describing the hopelessness that fell over minority communities once learning the result of the 2016 Presidential Election, writing, "Looking for confirmation that the election wasn't true."
In combating racism, Lamar takes a particular aim at Fox News' Geraldo Rivera in the track "DNA." Sampling the Fox Five and turning their criticisms into a rampant, hyped switch of the instrumental, Lamar delivers the message that he will not remain silent while right-wing media uses his music as a talking point.
Rivera, a 73-year-old journalist-gone-shirtless, described hip-hop and Lamar's music as doing more damage to the African-American community than modern day racism. The comments came following Lamar's Black Entertainment Television Awards Performance of "Alright," where he stood on top of a vandalized police car.
Within the Black community, Lamar pushes the boundaries of what can be considered Black spirituality. At many points in the album, sections are played backwards and sound as if he is speaking in tongues. On the track "FEAR.," a guest caller at the beginning of the song argues that Blacks, Native Americans and other minority groups are the true children of Israel. Lamar does not explicitly agree with the idea, but it is an interesting perspective that has received little attention and has been portrayed comically in mainstream media. The majority of African-Americans practice Christianity.
Though the album boasts a political tone, it is not as weighty as his previous work, "To Pimp A Butterfly." Critics of the album cited the depth of the album as retracting to its overall enjoyment. The deep message, combined with the heavy jazz influenced instrumentals, turned some hip-hop fans away from it. While I disagree with this criticism of a deep and meaningful message, diversity among hip-hop artists should be valued. Album after album, Lamar manages to seemingly effortlessly experiment  and push boundaries with what he can do in hip-hop and has yet to disappoint. In "DAMN.," Kendrick Lamar once again shapeshifts his sound completely and shuts down previous criticisms from his last album.
About the Writer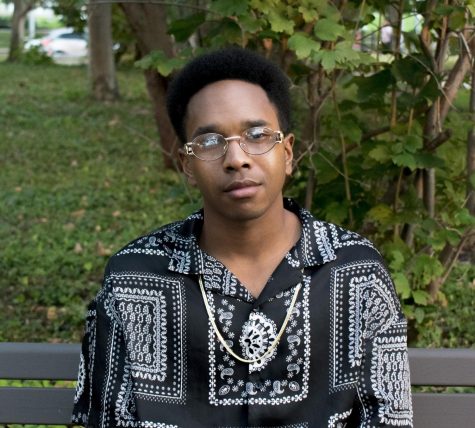 Kevin Smith, Executive Editor
KJ is a fourth-year Pre-Law student and sociology major who also minors in psychology and English. He is a Cleveland native, a member of the Emerging Scholars...