Datsik to drop the bass at House of Blues next week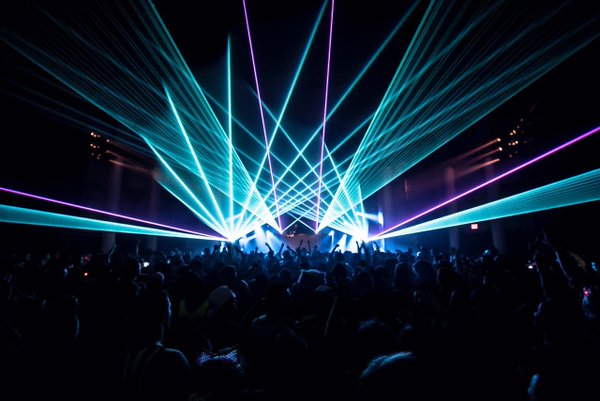 Datsik, aka Troy Beetles, was recovering from a night of partying when he answered the phone for an interview; for two days, he'd played back-to-back shows. On April 5, he and his tour mates celebrated with a rowdy bus party.
On April 6, he was still recovering from said party.
"You need to stay balanced," he said, about partying after shows. "That way you don't lose your mind… be responsible about it."
Beetles is all about responsibility; both for himself, and for the crowds that have flocked to his bass-heavy dubstep shows on his current tour, the Spring-Loaded tour. His top two pieces of advice for attendees are ones a parent would give their teen kid: 1. Bring earplugs, and 2. Stay hydrated.
Still, a parent might not want to send their kid to see Datsik; it's more of a college-age kind of show. Beetles recounted his most recent concert, which featured a giant inflatable whale in the audience. It had handles on it, and audience members could hold on while crowd surfing over a sea of people.
"It's been a really good vibe," said Beetles. "I love it when college kids come out and rage…They just want to hear music they can go nuts to."
Datsik's music fits that bill; his heavy bass drops and energetic electronic buildups are infectiously dance-worthy. But, like many EDM and dubstep musicians, his music is varied, both in different tempos and collaborations with every musician from Bassnectar to Snoop Dog. "It's really fun doing collabs, it's cool to combine different styles," he said. "That's what makes it fun—not having to do it alone."
Beetles thinks this is the direction that EDM and its related genres are heading. "Everything is becoming a hybrid. No one sticks to one tempo," he said.
The show experience is starting to change too, he said. On the Spring-Loaded tour, which also features musicians OOkay and Drezo, the stage crew set up an arrangement of lasers and mirrors which form large light grids above the crowd. "Crazy energy," said Beetles. "It's really, really fucking cool."
Datsik will be performing at Cleveland's House of Blues on Tuesday, April 12. His music, including a new six-song EP "Darkstar," is available for download from his website.
Concert: Datsik, Ookay, Drezo
Venue: House of Bues
Date: April 12, 2016
Price: $23
About the Contributor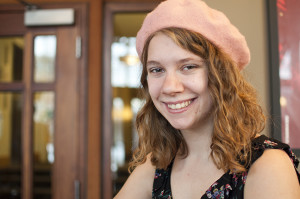 Anne Nickoloff, Director of Print
Anne Nickoloff, the Director of Print for The Observer, is a senior at Case Western. She hopes to one day be a music journalist, and has spent much of...