Dog Days philanthropy will bring pups to campus
For students who want to "paws" their frantic studying and take some time to support dogs in need, this year Delta Sigma Phi's Dog Days philanthropy will be expanding from one day to an entire week of events.
The week will kick off on Monday, April 18 with cookies on sale in the Tinkham Veale University Center from 10 a.m. to 2 p.m. On Thursday, April 21, there will be a free Air Bud showing at 7 p.m. in the Thwing Atrium. Dog Days' signature event, dogs available to pet on the KSL Oval, will be taking place on Friday, April 22, from 11 a.m. to 3 p.m., with hot dogs and other snacks available for a dollar.
The week will end on the evening of Saturday, April 23, with 10 percent of all food and drink sales in the Underdog room of Happy Dog at Euclid Tavern being donated to help shelters; "Get a Happy Dog and make dogs happy," said Philanthropy Chair Ryan Cleary. Delta Sig will also be partnering with Campus Canines for a Cure for an event, the date of which is to be determined, and they will be selling Dog Days tank tops, which in past have been one of the major sources of funds to their philanthropy.
According to Cleary, last year Delta Sig raised just under $1,000. This year, they are aiming for $1,500, in hopes of helping more shelters care for more dogs.
"The reason why this is an important philanthropy is that dog shelters really don't get a lot of philanthropic support compared to other organizations," said Cleary. "A lot of these shelters are bringing in dogs that were abandoned or whose owners couldn't afford to pay for medical care for them. On top of that, a lot of these shelters are no-kill shelters."
While he is looking forward to all of the week's events, Cleary does have a favorite.
"I'm gonna have to say the Friday event with all the dogs on campus is my favorite, because it's just great to see how people's faces light up when they just see a bunch of puppies running around."
Leave a Comment
About the Contributor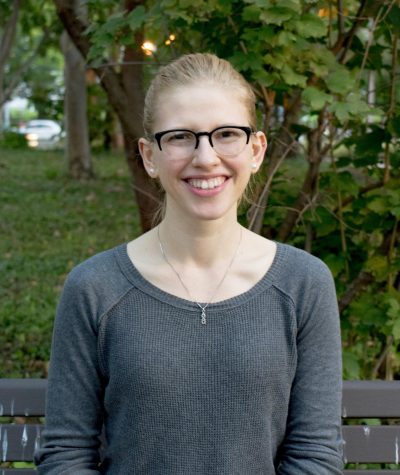 Aquene Kimmel, Director of Web and Multimedia
Aquene Kimmel, Director of Web and Multimedia, is a fourth-year English and French major. She is also Editor-in-Chief of The Athenian and a member of Pi...