CWRU remembers undergraduate student Don Harris
Donald "Don" Kincheloe Harris was 24 when he died on Jan. 2, 2016.
Originally from Albuquerque, New Mexico, Harris started at Case Western Reserve University in 2010. He was majoring in biochemistry and biology, on his way to becoming a doctor. He died of an ongoing illness.
In Albuquerque, Harris attended Manzano High School, where he earned the excellent grades in math and science that helped bring him to CWRU. He was also involved in band, chorus and the academic decathlon and was recognized by the National Merit Scholarship Corporation for his high scores and accomplishments.
In 2010, Harris graduated from high school and started attending CWRU. He posted a life event on Facebook: "Started Working at Case Western Reserve University." The position? "Lab Rat."
In 2011 Harris did begin spending considerable time in a lab, researching brain metabolism with Michelle Puchowicz, director of the CWRU Mouse Metabolic Phenotyping Center and an associate professor in the Department of Nutrition, and Yifan Zhang, a research associate in the Department of Biomedical Engineering. During the busiest times, he would spend six to eight hours each week performing positron emission tomography scans in the basement of University Hospitals with Zhang.
"He was highly responsible, very committed to research and asked the 'right scientific questions' in the work," said Zhang
Harris frequently asked Puchowicz to send him whatever scientific literature she was reading, and they would discuss the merits of each paper. He made a thorough analysis, not afraid to point out unsound science, and he and Puchowicz could spend upwards of an hour at a time talking.
Zhang also frequently spent time talking with Harris, both in the lab and out. He remembers that once he and Harris were discussing young researchers, those born in the 1990s. Zhang expressed doubts about younger scientists' and students' contribution to research, and Harris was quick to agree. Harris said that he felt they were just too young to be good researchers—and then remembered, to plenty of laughter, that he himself was born in 1991.
"He was always the junior [researcher]," said Puchowics. "He was a junior with a senior mind."
After two years of research, Harris had a paper published, along with Zhang, Puchowicz and others, in the Journal of Cerebral Blood Flow & Metabolism. For the research that he continued to do until shortly before his death, he may be receiving another credit as an author in future.
In addition to his lab work, Harris began a job at the Allen Memorial Medical Library in 2012.
Chris Dolwick, Harris' supervisor at the medical library, felt that Harris really knew how quickly life could pass by, but that "the process,"—the hard work, the persistence, the passion—"is worth it."
Harris's hard work paid off in a strong understanding of biochemistry and chemistry and a score in the 97th percentile on the MCAT. In his SAGES class, Harris's immersion in science would come out when he contributed to class discussions with his scientific take on things.
Outside of class and work, Harris was a member of the medical fraternity Phi Delta Epsilon and the social fraternity Zeta Beta Tau (ZBT). Even when he was physically not up to it, he was always there for his friends and his fraternity brothers.
When two members of ZBT, including Harris's friend Lucas Marcelli, died in a plane crash last year, Harris was deeply saddened, and he never forgot his friend.
"Don was the kind of person who, if you asked him for help, would help you," said Dolwick.
In addition to passion for his studies and his friends, Harris also had a great passion for music.
He owned vinyl records, high quality speakers, and turntables. He loved new artists, classical jazz, punk music, rock music—and he had good taste, said Professor Bernard Jim, full-time lecturer in the Department of History and SAGES professor.
Jim is known for playing music at the beginning of his classes. While taking his SAGES class, Harris recognized Jim's love for music, and the two got into the habit of discussing upcoming artists, music genres and bands.
"Don and I connected over music," said Jim.
In lieu of flowers, Harris's family has requested that donations be sent to CWRU to support the programs of which Harris was a part.
This article was updated on Jan. 25 with additional quotes and information.
Leave a Comment
About the Writer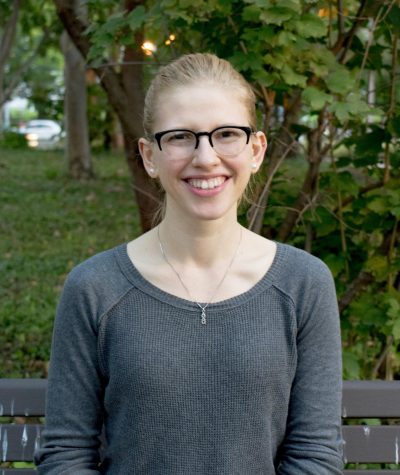 Aquene Kimmel, Director of Web and Multimedia
Aquene Kimmel, Director of Web and Multimedia, is a fourth-year English and French major. She is also Editor-in-Chief of The Athenian and a member of Pi...