Drive-by shooting kills toddler
We boil down what happened in Cleveland this week.
Drive-by shooting kills toddler
Shortly after 7 p.m. on Tuesday Sept. 15, someone drove by and shot at a parked car containing a 24-year-old woman and a 3-year-old boy. The woman was hit once in the thigh, and the 3-year-old was hit multiple times in the chest. He died at the MetroHealth Medical Center following a surgery to treat his injuries, according to Fox 8.
The shooter's vehicle may be a white or lightly colored Toyota.
"We don't know motives. We don't know who's involved," said Cleveland police chief Calvin Williams.
Akron ranked most affordable city
According to recent rankings by real estate database Trulia, Akron, Ohio, is the most affordable city to live in in the United States. Dayton also ranked second, Cleveland seventh and Toledo eighth.
The rankings were based on the percentage of an average middle-class income that must be spent that is on housing, commuting and utilities. Akron totaled 28.9 percent, Dayton took 30.9 percent and Cleveland and Toledo both required 32.3 percent.
In a Forbes ranking of the most affordable cities in America published earlier this year, Akron was number 15. That ranking took into consideration housing, in addition to other costs.
Ohio Supreme Court rules on stormwater project funding
The Northeast Ohio Regional Sewer District started to collect money through fees to fund stormwater management programs. In 2013 this was halted and the money was placed in escrow as a result of members of several communities challenging the sewer district in court.
Now the Ohio Supreme Court has ruled that the sewer district is permitted to collect the fee, according to an article on Cleveland.com.
"It is clear that the charter governing the sewer district authorizes it to implement a regional stormwater-management program," Justice Paul Pfeifer wrote in the majority decision. "Moreover, the charter also … specifically authorizes the sewer district to build and operate stormwater-handling facilities."
Leave a Comment
About the Writer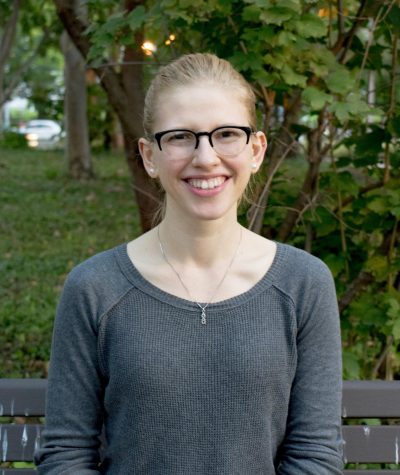 Aquene Kimmel, Director of Web and Multimedia
Aquene Kimmel, Director of Web and Multimedia, is a fourth-year English and French major. She is also Editor-in-Chief of The Athenian and a member of Pi...