Drug arrest; Museum offering lake tours; Home invasion in Akron; Cleveland Heights deals with water system deficit; Man accused of being in Mafia
We boil down what happened in Cleveland this week.
Akron man who bragged that his drugs killed 15 people pleads guilty
Richard Sandy, 22, pleaded guilty to involuntary manslaughter and aggravated drug trafficking, which lead to the death of 26-year-old, Alicia Dice. Sandy faces up to 11 years in prison after the June 17 sentencing, although authorities have not found evidence to support  Sandy's claim that his heroin killed 15 people. Sandy's co-defendant in the case, 29-year-old James Buell, also pleaded guilty to involuntary manslaughter, aggravated drug trafficking and cocaine possession. Prosecutors and defense attorneys agreed to the recommendation that Buell serve three years in prison.
National Museum of the Great Lakes to offer lake tours in Cleveland on May 23
The National Museum of the Great Lakes is offering its first "Museum on the Move" in Cleveland, bringing visitors to the last navigable mile of the Cuyahoga, the site of the infamous 1969 Cuyahoga Lake fire, the location where John D. Rockefeller built his first refinery and more. Also included on the tour is a reception on a reconstruction of the ship that was used in the Battle of Lake Erie in the War of 1812. For more information, call the museum at 419-214-5000.
Akron man pistol-whipped by own gun during home invasion
On May 18, a 26-year-old Akron man was injured during a home invasion, in which three robbers entered the man's home, with one pistol-whipping him in the face with his own gun while the other two reportedly kicked and punched him. The gunman demanded money and credit cards, but the victim refused. The three eventually made off with the gun's safe and ammunition. No arrests have been made so far in the case.
Cleveland Heights partnership with private water utility would keep rate increases 'at reasonable levels,' city officials say
Facing a deficit in this year's water system budget, Cleveland Heights is proposing giving up control to private company Aqua Ohio. The deal would give the firm control for 20 years or more, with rates rising over time. In return, Aqua Ohio would give the neighborhood $3.7 million to cover the deficit. Cleveland Heights City Managers say that this is the best solution to the problem due to the desire to avoid cuts and sudden rate increases. Cleveland Heights will have a public hearing about a proposed letter of intent with Aqua on May 26 at the Cleveland Heights Community Center.
Highland Heights Mafia member involved in murder-for-hire plot, according to FBI
The Federal Bureau of Investigation (FBI) accused 65-year-old Highland Heights resident James Martino as a Mafia associate on May 19, alleging that he was trying to help a colleague with a murder-for-hire. According to the federal complaint unsealed on May 20, the colleague wanted a "former" family member killed for sexually assaulting a child.
Martino made the introduction to a hitman, who was in reality an FBI informant. His colleague was offering $40,000 for the murder, and brought directions to the target's house, as well as photos and $5,000 in cash.
The unnamed colleague was arrested in June of 2013, and then worked with the FBI to bring in Martino. The case is expected to be presented to a grand jury. Meanwhile, Martino was released on bond, with electronic monitoring.
Leave a Comment
About the Writer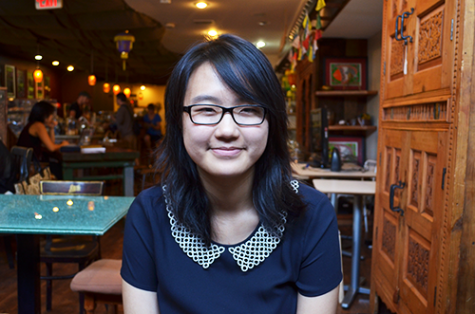 Jessica Yang, Director of Web and Multimedia
Jessica Yang is a second-year Biochemistry and Psychology double major student. In her spare time, she enjoys watching movies, reading books and fan-girling...