EARTHGANG debut studio album exceeds expectations
Prior to "Revenge of the Dreamers III," I had never heard of the musical duo EARTHGANG. The highly-praised compilation album was released on July 5 and featured dozens of artists signed to the Dreamville label, most of whom I had previously never heard of. 
Of the many bangers on the album, "Down Bad" stood out from the rest. It featured Dreamville founder J. Cole, JID, EARTHGANG, as well as Young Nudy and Bas. The song has a belligerent vibe. The chorus is passionate, and is complemented by an unusual beat that matches the energy created by the artists. 
The final verse is what brought me onto the EARTHGANG bandwagon. Johnny Venus (born Olu Fann) closes out the song in a memorable, rapid-fire style fashion that contains an absurd amount of energy in 16 bars, that left me wanting more.
Luckily, on Sep. 6, EARTHGANG released their debut album "Mirrorland." The Atlanta hip-hop duo comprised of Johnny Venus and Doctur Dot (born Eian Parker), signed to Dreamville in 2017. They had released projects before, but this one needed to be special as it would be their first album as part of a major label. 
After hearing "Down Bad," I took a trip through their discography, and while I enjoyed what I listened to, "Mirrorland" has a much more refined sound. The album is cohesive, and smoothly transitions from song to song.
The first song in "Mirrorland" is "LaLa Challenge," an excellent intro that sets off the mood with an excellent hip-hop/funk vibe. Halfway through the song, the lyrics drop and a skit begins wherein a woman orders food at a drive-thru. The skit ends while the beat picks up in tempo and the lyrics return in force. Doctur Dot spits his eight bars with a new level of energy and Johnny Venus responds in kind with his own eight before tapering off the song with a quick yet catchy repetition of "La-la, la-la-la-la-la-la."
The next song "UP" begins with a discordant beat and edited vocals that segues into a neo-soul melody that is reminiscent of Anderson .Paak and OutKast. The rest of the song has a unique sound, and I mean that in the best way possible. This song is intriguing, and requires multiple listens to fully appreciate the nuances found within. This is definitely one of my favorite songs on the album, and will be yours as well once you give it a listen.
"Top Down" is another one of my personal favorites on the album. It's a fun, summery-vibe song that has a happy chorus perfect for playing in the sun. The bass is heavier than expected for such a lighthearted song, but that does not take away from the overall feel of the song. 
The mood switches when the next song, "Bank," begins. In this song the heavy bass fits in perfectly with the hard-hitting raps from the Atlanta duo. The mood changed after "Bank" back to a more mellow vibe with "Proud of U (feat. Young Thug)." This is a more thoughtful, relaxed song. It is more RnB than hip-hop yet still fits in well with the previous songs in the album. The rhythm and blues mood continues with the remaining songs, all of which flow smoothly together from one song to the next.
In all honesty it's hard to not compare EARTHGANG to OutKast, the iconic Atlanta duo who put out such legendary albums as "ATLiens" and "Aquemini." "Mirrorland" is much closer to the rhythmic flows of "Aquemini" than the harsher sounds of "ATLiens." 
Some might think comparing any southern rap duo to Outkast is unfair, but to me it is impressive how EARTHGANG is able to so clearly pay homage to their ATL forebearers yet still create something unique to them and their own sound. Keep an eye out for what these two do in the future. If "Mirrorland" is any indication, the music world may soon have another power player. 4.5/5 stars
About the Writer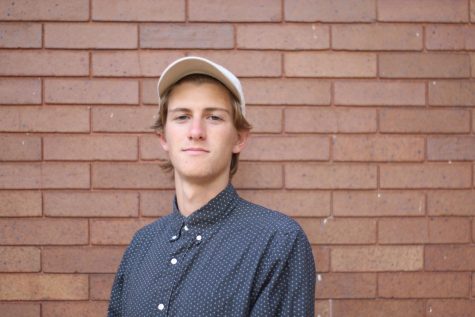 Chris Heermann, Photo Editor
Chris is a third-year student majoring in civil engineering and minoring in Spanish. He writes for the A&E section and occasionally for sports. If...