Eldred Hall reopens as new student space on the Quad
As the student population increases at Case Western Reserve University, the need for more study and programming spaces also increases. Until recently, there has also been a lack of non-academic spaces for students in one of campus's busiest corners: the Case Quad. That is about to change with the reopening of Eldred Hall, which will soon be available for students to use this Monday, Feb. 20.
The path to get here has been long. Eldred Hall first opened in 1898 as one of the first student spaces for the Adelbert College of Western Reserve University. As student interests changed and the performing arts became a larger part of campus culture, the hall was renovated and remodeled in 1938, adding a theater, auditorium and dressing rooms for students to use. For a long period of time afterwards, Eldred was the home for the Department of Theater at CWRU, as well as various performing groups here such as Footlighters, IMPROVment and Players' Theater Group. That usage came to an end after CWRU took up administration of an adjoining synagogue, The Temple-Tifereth Israel, and converted it into the Maltz Performing Arts Center (MPAC). This new theater space opened up in 2021 and became the new home of the Department of Theater, leaving Eldred abandoned and many student performing groups without a home. Unable to regularly perform at MPAC due to high rental costs, groups like Footlighters and Nritya were forced to perform at the unideal Excelsior Ballroom in Thwing, which lacks any built-in seating, proper stage equipment or lighting apparatus.
Seeing the need of the student body, members of the Student Presidents' Roundtable banded together to propose a new use for Eldred. In their April 2021 proposal, delivered to Lou Stark, vice president of Student Affairs, and Scott Cowen, interim president of CWRU at the time, called on the administration to convert the abandoned Eldred into a student center, available as a "multifaceted, free space for students on campus … utilized for student group performances (i.e. Players' Theatre Group, Footlighters, [IMPROVment], dance troupes, and cultural groups), practice rooms, and necessary storage expansion." In the proposal, they posited that Eldred could be used as not only a home for art groups, but also as a social and study space on the Case Quad—something that is sorely lacking.
The proposal was approved following the inauguration of CWRU President Eric Kaler in summer 2021, along with the requisite renovations that needed to be completed in order for the old building to be brought to modern standards. Though the university mainly paid for renovations, student groups across campus contributed their funds to making it into a usable student space. The University Media Board (UMB) gave thousands of dollars to buy new theater and staging equipment to replace those that had been taken from Eldred following the move to Maltz, the Undergraduate Student Government (USG) contributed funds to buy lockers for additional storage space and the SEC Allocations Committee allotted money from their reserve fund to buy televisions, couches, tables, chairs and new flooring.
All the work will be coming to fruition this semester, with the soft launch of the new Eldred Hall. Though not all the furniture has arrived and some decor still needs to be installed, the space is ready for use by students to host programs and meetings. That starts this weekend, Saturday Feb. 18, with UMB hosting an open house "first look" so students can get acquainted with their new student space.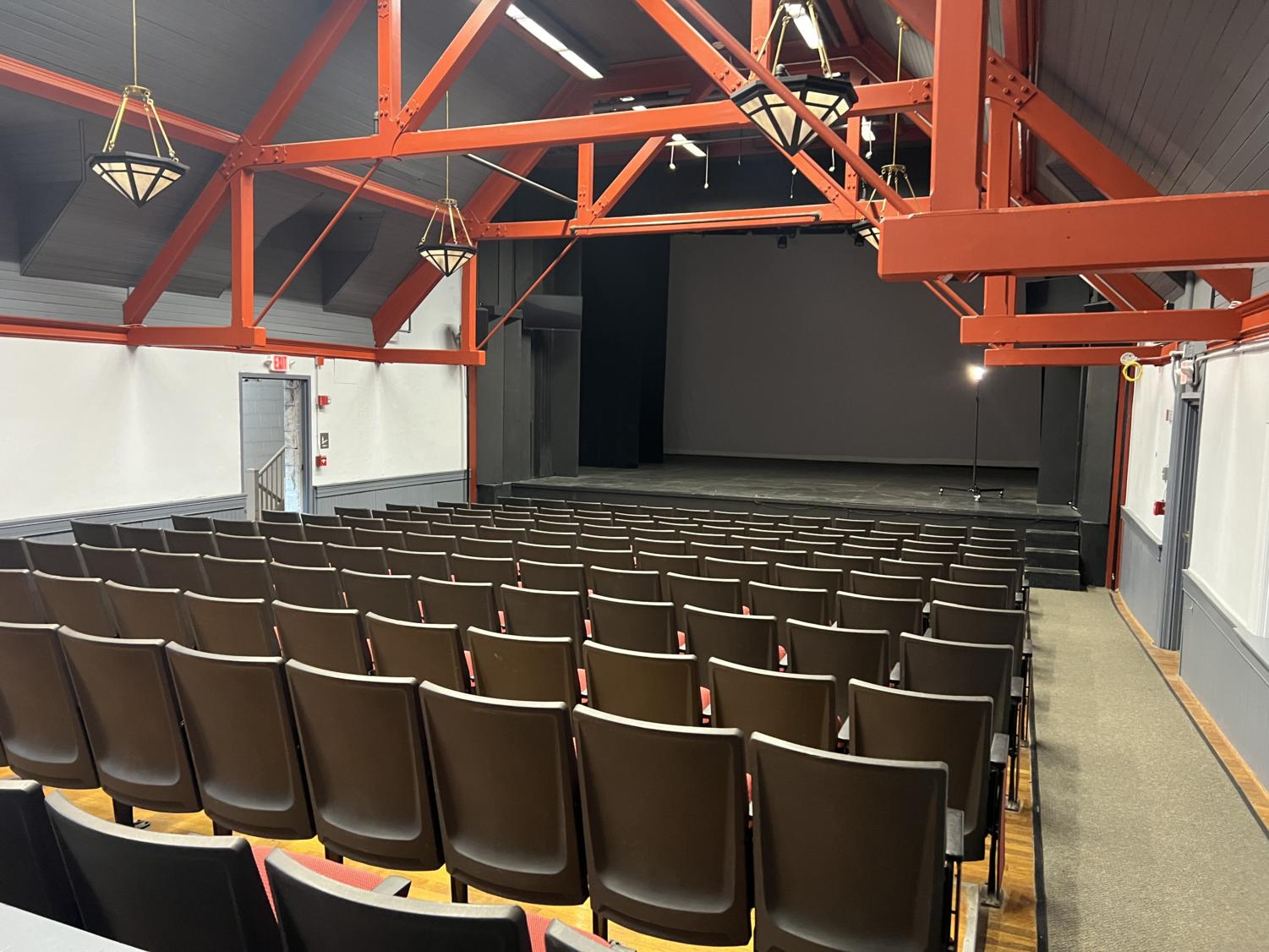 The new Eldred Hall will operate in a similar manner to the current Thwing Center, with the division of Student Centers running the new space and student organizations able to rent out rooms and the theater for free. As with Thwing, there is a 100% discount for reservations for recognized student organizations during normal hours of operation. Groups can rent out rooms for two hours and event spaces for up to eight hours through the Spartan Reservation System. Spaces available for reservation include the 152-seat theater, along with various meeting rooms and quiet rooms. The center is open Monday through Friday from 8 a.m. to 10 p.m. for students with their ID cards, though reservations can be made outside of normal operating hours.
Though the soft launch of the new Eldred Hall is happening this weekend, the grand opening and ceremony is not expected to happen until early April, as additional theming has to occur to fully bring the center to life. This will include painted murals and rooms themed to specific cultural groups, with spaces dedicated to African Americans, Latinos, Asian Americans/Pacific Islanders and Indigenous peoples.
"The overall theme of Eldred is 'how do we represent our community?'" Kristin Urig, the director of Student Centers said. "We have a diverse campus community and the hope is to spotlight our community as a whole within the spaces."
With the opening of Eldred, Student Centers will have students staff the new hall just as they do with Thwing, Carlton and other student spaces, and are actively hiring to fill positions at the moment. The new Eldred will "be run by the students for the students," as Urig says.
"It's been a long time coming," Urig said. "Just seeing it come to life, seeing students be able to get in and do their events and have their meetings, I think is what I'm most excited for."