Electronic dance music hitmaker found dead
Last weekend, the electronic dance music (EDM) world lost an icon when Avicii, a Swedish D.J. and EDM producer, died at the age of 28. His hit singles, including "Levels," "Wake Me Up" and "Lonely Together" featuring Rita Ora, featured a unique mix of genre bending and melodic focus. The DJ collaborated with artists across a variety of genres, including Madonna, Chris Martin, Otto Knows and David Guetta, among others.
Avicii, whose birth name was Tim Bergling, began his career by posting remixes in online EDM forums at the age of 16, and later became famous for his hit single "Levels" in 2011. In those days, Avicii worked primarily in the deep house and progressive house subgenres. Simple synth melodies, sub-bass sounds and basic four chord structures dominated his music.  
His debut album "True" solidified his status in 2013 in the EDM world. The album stood out amongst others in the music sphere, featuring many different genres mixed with EDM rather than focusing on the bass drop of a track. The album contained one of Avicii's most popular songs, "Wake Me Up," an EDM-country hybrid featuring soul singer Aloe Blacc. The song became a massive hit, garnering over 1.5 billion views on YouTube. The success of "Wake Me Up" inspired other artists to mix EDM and country.
Avicii released his second studio album, "Stories," in 2015. The following year, he retired from touring due to his deteriorating health. Previously, in 2012, excessive party and drinking habits led the artist to suffer from acute pancreatitis. He also had his appendix and gallbladder removed in 2014.
Although he gave up touring, Avicii did not stop making music, returning in 2017 with both an EP, "Avīci (01)," and a documentary, "Avicii: True Stories." The EP would have been part of a three part trilogy, while the documentary focused on the ups and downs of his career, including his successes and health scares.
Avicii died on April 20 while visiting friends in Oman. His cause of death is yet to be released, but Omani police have stated they do not suspect foul play in his death. Fans have payed tribute to Avicii through Facebook posts and public gatherings, including a memorial dance party in Stockholm, Sweden.
"I hope that we're able to find the cause of death to understand what happened surrounding the artist," second-year student Brian Pang, a fan of Avicii said. "He was such a light on this world, and it's a shame that he was taken from us so soon."
Pang said he became a fan of Avicii when he first heard "Levels" in eighth grade. After that, he would listen to the artist's work whenever he felt down or sad because Avicii's "uplifting beats" would raise his spirits, leaving him without a care in the world.
Avicii may be may be gone, but his music will undoubtedly live on through his fans.
About the Writer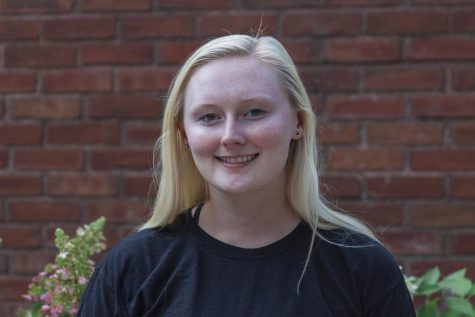 Max McPheeters, Staff Reporter
Max is a third-year mathematics major with minors in studio art and computer science. If they're not copy editing or writing for the Arts & Entertainment...