Fall Convocation celebrates spoken poetry, distinguished faculty
Spoken word poet Sarah Kay headlined Aug. 29's Fall Convocation, while three faculty members were honored as Distinguished University Professors.
Sarah Kay gave her Fall Convocation speech peppered with her typical amusing remarks. She said, "Sometimes, when I make plans with a friend, they ask if I want chocolate chip cookies or ice cream after dinner, and I say, 'Sometimes the question is "or," but the answer is "and."' Sometimes, in a game of 'Would You Rather?' my friends ask, 'Chris Hemsworth or Chris Evans?' and I say, 'Sometimes the question is "or," but the answer is "and."'"
Kay's witty remarks, charisma and relatable poetry have earned her invitations to speak in over 25 different countries on prestigious stages like New York City's Lincoln Center and the floor of the United Nations. Her most recent performance, though, was at Case Western Reserve University's Fall Convocation ceremony on Aug. 29.
Kay was invited to speak at Fall Convocation after her book, "No Matter the Wreckage," was chosen as the University's annual common reading book. The common reading book has become tradition at CWRU, functioning as a way to provide first-year students a shared experience for stimulating discussions.

In her speech, Kay hails college as a time to "date yourself" and explore your interests. She shares her stories from Brown University, her alma mater, and admits that she was a chemistry major for her first two years before switching to modern culture and media, on track for film school.
But she never went to film school. Nearing graduation, while all of her friends applied to graduate school, Kay realized sharing poetry with high school students made her happier than anything else and decided to spend one year doing just that—a single year which has since turned into almost one full decade.
She expressed no regrets, her eyes shining as she described her vision for Project VOICE which she helped found: "I want to continue introducing young people to poetry until they feel ownership over it and feel they can tell their stories in their words. I want them to feel their stories are valuable and worthy of our attention and amplification, especially in communities where there are voices that have been historically silenced or told that they don't count."
Currently, Project VOICE is "dedicated to promoting empowerment, improving literacy, and encouraging empathy" in students around the world.
Still, Kay admitted she does think about film school.
"Writing for the screen felt like a great white whale that I had one point thought that I was going to pursue and then didn't," she said.
A group of her friends created a movie, "Blindspotting," and Kay remarked that her onscreen appearance, which is about eight seconds long, makes her feel that her former dream is not so far away. In context of the recent run-in with film, she reiterated the theme of her speech.
"Sometimes, the question is 'or,' but the answer is 'and,'" she said. "It's nice to feel that I can be on the path that I'm on, [poetry], and still find my way back [to filmmaking]."
Kay's speech was well received by the primarily student audience that filled the seats of Severance Hall.
Chloe Mieras, a second-year student, said, "[It] was really comforting to [hear] that even someone as successful as [Kay] is doesn't always know she wants, and I feel less badly about changing my major."
Second-year student Nitya Talasila agreed with Mieras, adding, "Sarah Kay is so relatable and I loved her performances. It was a nice way to start the first week of classes."
The Fall Convocation ceremony not only signals the beginning of the school year, but also serves to celebrate several faculty members with the Distinguished University Professors honor. Recipients of the prestigious award must be full-time, tenured faculty members with a strong background in research, scholarship, teaching and service.
This year's recipients include Thrity Umrigar, Ph.D., Clare Rimnac, Ph.D. and Clifford Harding, M.D., Ph.D.
Umrigar's experience as a journalist and bestselling author with eight novels to her name, including "The Space Between Us" and "Bombay Time," made her an impressive candidate for the award. With fans all over the world, as well as in the classroom, she is the first professor in the English department to receive this award.
Rimnac's research focuses on orthopaedic biomechanics, earning her more than 150 peer-reviewed articles and book chapters, as well as a repertoire of leadership positions including Senior Associate Editor for Clinical Orthopaedics and Related Research and past president of the Orthopaedic Research Society.
The third recipient of the award, Harding, has accomplishments extending further than just his research on the immunology of infectious diseases. He has secured more than $50 million in grant funding for CWRU and increased diversity in recruitment in the department of pathology, where he is department chair. Harding is also a program director in the Clinical and Translational Scientist Training Program at CWRU.
Fall Convocation stands as a foil to CWRU commencement, which will take place in late May.
Correction Sept. 7 [6:34 p.m.]: A previous version of this article described the 2017 recipients of the Distinguished University Professor award instead of the 2018 recipients. The Observer regrets the error. The article has been updated with the correct winners and descriptions of their accomplishments.
Leave a Comment
About the Contributor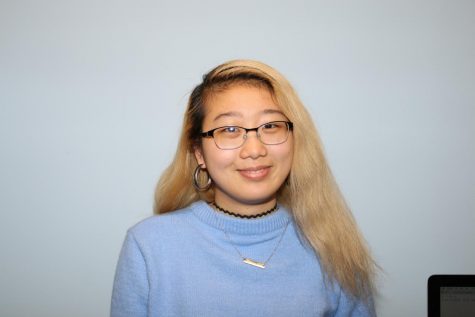 Yvonne Pan, Development Editor
Yvonne Pan is a fourth-year student double majoring in civil engineering and environmental studies, and minoring in English. Freshman year, she spilled...