Family, activists hold vigil for Thomas Yatsko
Stuffed animals and balloons sit outside the Corner Alley Uptown, looking and floating solemnly on Euclid Avenue. They were left by protesters, friends, family and activists who held a vigil for 21-year old Thomas Yatsko. Gathered outside of the bowling alley, they demanded answers regarding the interaction that ended with bullets lodged in Yatsko's body.
On Saturday, Jan. 13, Thomas Yatsko died after being fatally shot by off-duty officer Sergeant Dean Graziolli of Cleveland Police Department's Fifth District. Yatsko is said to have been unarmed at the time.
At the beginning of the event, Thomas Yatsko's mother, Melissa Yatsko, gave a statement surrounded by weeping family members.
"I want to thank you all for coming out to support my family and my wonderful, loving, caring, generous, thoughtful, beautiful, amazing son," Yatsko's mother said. "Thank you everybody. And it's about Thomas, okay? It's about him."
She broke down in tears, receiving hugs from the crowd of surrounding family members and friends.
At this, the protesters broke out into chants again. An older, shorter man used a megaphone to instruct the group of nearly a hundred people, yelling "Who are we here for? Who do we love? Who do we love? Justice for who?"
"Thomas!" The crowd shouted back each time as they marched around Euclid Avenue for nearly an hour. Their efforts forced several cars to switch lanes or slow down to avoid hitting them.
"No justice? No peace!" they chanted as they walked. University Circle Police Department monitored the event while sitting in a squad car parked at the Museum of Contemporary Art Cleveland.
Students and passersby looked over with curiosity, some stepping off the sidewalk to avoid the protesters all together.
After marching, the protesters formed a line demonstrating their unity. It stretched the length of the Corner Alley, nearly reaching Potbelly Sandwich Shop. Two young men held up a sign that said, "RIP Thomas, murdered by coward White racist Sergeant Dean Graziolli."
Brother Khalid Samad, one of the activists leading the group and the leader of the Peace in The Hood project, discussed what happened when Yatsko re-entered the bowling alley.
However, they had to attempt to talk over the The Corner Alley's speakers, which began blaring "Stayin' Alive" as the activists spoke.
"If you are an off-duty police officer, you cannot be the police, the detective, the prosecutor, the judge, and the executioner," Samad said "You can't do all of that. That's not the law of the United States of America….Before he pulled a gun, he had a taser. Before he could have used mace. But we're trying to figure out why there needed to be an altercation in the first place."
Samad reiterated witness reports that Yatsko had returned to get his jacket.
Fox 8 interviewed a witness who also confirmed this account. The Cleveland Remembrance Page, a page that posts about the deaths of Cleveland citizens, also received information from a witness that an unarmed Thomas Yatsko attempted to go back into the bowling alley to retrieve his coat, not to pick a fight as originally suggested.
However, the witness would not discuss the incident further with The Observer because of fear of having to discuss the incident with the Cleveland Police Department.
The GoFundMe page for Yatsko's funeral raised total of $8,674 from 99 different people. The funeral was held this past Monday, Jan. 22.
About the Writer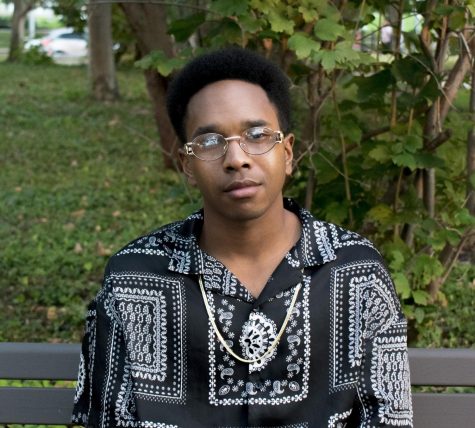 Kevin Smith, Executive Editor
KJ is a fourth-year Pre-Law student and sociology major who also minors in psychology and English. He is a Cleveland native, a member of the Emerging Scholars...