Family killed in house explosion
Family killed in house explosion
A home in Northfield Center, Ohio, was aflame when firefighters arrived around 8:30 p.m. on Jan. 11, responding to reports of a gas explosion. A neighbor living across the street said the explosion was large enough to shake her house, according to reports from Fox 8.
Due to the large fire still going on, they were not able to immediately enter the building to search for its inhabitants. Hours after the fire, a man's body was found at the back of the house, and those of a woman and two children, eight and 12 years old, were found at the back.
State fire marshals determined that the cause of the fire was arson.
Man caught after sending police selfie
Donald Pugh was wanted by the Lima Police Department on charges of arson and vandalism but found himself displeased with the quality of the photo of him being circulated.
So, he texted the department a photo of himself in sunglasses, a collared shirt, and a jacket with the caption "Here is a better photo that one is terrible."
As the story gained traction on social media, Pugh was named radio station 104.9 Eagle's "Idiot of the Day" and even called in to be interviewed by the station on-air, according to The Washington Post.
Made aware of the fugitive by his social media popularity, someone recognized him and reported it to the Escambia County Police Department in Florida, Cleveland Scene reports. Pugh was then arrested.
Terminal Tower pays tribute to David Bowie
Following the recent death of singer and actor David Bowie, the top of Cleveland landmark Terminal Tower was illuminated in blue, according to Cleveland.com.
"Planet Earth is blue and so am I. RIP #DavidBowie," read a tweet made by the building's Twitter account. The tweet was a reference to Bowie's 1999 song "Space Oddity," which has the lyrics: "Far above the world/Planet Earth is blue/and there's nothing I can do."
Leave a Comment
About the Writer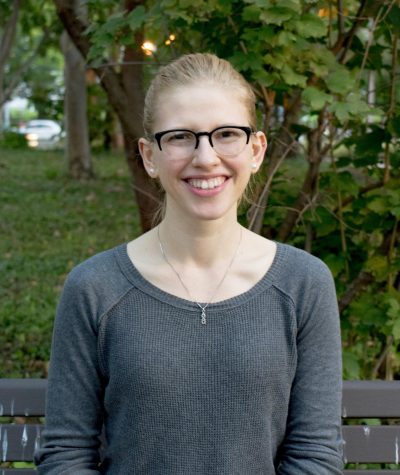 Aquene Kimmel, Director of Web and Multimedia
Aquene Kimmel, Director of Web and Multimedia, is a fourth-year English and French major. She is also Editor-in-Chief of The Athenian and a member of Pi...