Fatal shooting of Thomas Yatsko at Corner Alley unnerves some
The Corner Alley Uptown is a popular spot for students, but the shooting on Jan. 13 of a 21-year old African-American man by Cleveland police has rattled feelings of safety on the area surrounding campus for some.
"There's always other ways to solve a problem than with a gun, cop or civilian," said Jason Lockamy, a fourth-year Case Western Reserve University student. "There needs to be better training protocols in place."
"I think emotions were high and that caused some unsafe decisions," said Anthony Duckett, a fourth-year student-athlete who goes to Corner Alley several times a month. "But overall no, it's not safe [for an officer to use deadly force in a crowded area]."
Though not witnessing the incident themselves or hearing of any other violent altercations at the Corner Alley, both Duckett and Lockamy felt less safe going back there after the shooting.
"Stray bullets kill innocent people all the time," said Lockamy.
Cleveland Institute of Art students live in apartments above Corner Alley. The building's front entrance faces the corner of a busy intersection; across the street are restaurants and more apartments.
On Saturday, off-duty Police Sergeant Dean Graziolli of the Cleveland Police Fifth District fatally shot Thomas Yatsko right outside the doors of University Circle's popular bowling alley, arcade and bar. Despite efforts from medical teams and nurses, Yatsko died in University Hospitals later that night.
Witnesses say the fight began after Graziolli, who was working as security there, escorted Yatsko and others out of the building for fighting, according to cleveland.com reports. Yatsko then returned to fight Graziolli, attacking his face before being fatally shot.
According to cleveland.com and News Channel 5, witnesses reported hearing two or  three shots fired. Yatsko was only shot once in his shoulder. The Cleveland Division of Police and the Cuyahoga County Sheriff's Office did not immediately return answers to questions regarding the number of shots fired, the location of the stray bullets or the threat facing the officer before he discharged his weapon. The information was not released as of press time.
Because of the proximity to campus, some students expected to be notified via security alert about the shooting even though it involved the police taking action, not the typical criminal culprit. That night, no such alert had been received even though Case Western Reserve University Police arrived after the shooting.
In this period of silence following the lethal incident, students began working on a letter expressing their concerns to the university. However, that letter was never sent.
Frank Demes, Executive Director of Public Safety and Lou Stark, Vice President for Student Affairs alerted students to the available facts of the shooting at 12:21 p.m. on Sunday via email.
Corner Alley Uptown declined to answer questions. The organization had issued a statement: "The Corner Alley Uptown in University Circle is saddened by the very unfortunate incident that occurred last night. We remain committed to working with our partners at Cleveland Police, University Circle Police and CWRU police to create a safe and fun environment for all our patrons."
No employees from The Corner Alley would answer if the bar plans to continue deploying armed off-duty cops as security. They did not answer if patrons were allowed to carry guns or other weapons onto the premises. Case Western Reserve University bans students from having firearms anywhere on campus.
Sergeant Graziolli was put on three days' leave following the incident and has been assigned to light duty at the gym downtown while the Cuyahoga County Sheriff's Department investigates the incident.
In 2014, he pled guilty to a first-degree misdemeanor count  of falsification. Carl Monday, an investigative reporter for CBS Channel 19, and his team caught the officer at his home in North Olmsted, 18 miles away from his patrol zone in the Fifth Policing District of Cleveland, while he claimed to be on patrol. He received a $1,000 fine and avoided jail time with a suspended six-month sentence. CPD suspended him without pay for 30 days.
Kushagra Gupta, Director of Print, contributed reporting.
About the Writer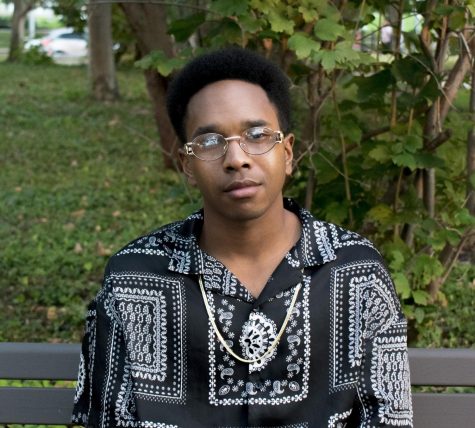 Kevin Smith, Executive Editor
KJ is a fourth-year Pre-Law student and sociology major who also minors in psychology and English. He is a Cleveland native, a member of the Emerging Scholars...