Feminist Collective hosts ACLU, talks protester rights
On April 6, The Feminist Collective at Case Western Reserve University hosted a talk in Stephanie Tubb Jones Building to educate students about their rights when protesting and interacting with police officers. Emma Keeshin, the legal assistant from the American Civil Liberties Union (ACLU) spoke at the event.
Keeshin brought her own experience at ACLU to the audience to raise awareness of protesters' rights. Citizens, law students and undergraduate students came to hear Keeshin speak, asking questions and citing precedent. The conversation drifted away from protests at times, but she managed to bring it back to the center. She handed out cards that explained what to do when stopped by the police, immigration and federal agents and during demonstrations and protests.
In addition, those in the audience received flyers with several questions and statements that citizens should know when interacting with police. For example, while being stopped and questioned, citizens should ask "Am I free to go?" if they no longer wish to continue talking to the police. If the police officer doesn't give a straight answer, then citizens should follow with "Am I being detained?" If the answer is no, then the police have no right to prevent an individual from going on their way.
In the event of a detainment or search, Keeshin recommended saying the following: "I do not consent to this search. I am going to remain silent. I want to see a lawyer."
Keeshin also handed out the "ACLU's Seven Point Plan to Take on President Trump." These actions included demanding government accountability and transparency, protecting the rights of immigrants, defending reproductive rights, protecting First Amendment rights, defending LGBT rights, defending core civil rights and civil liberties from erosion, and mobilizing the American people.
While the crowd for the event was no more than a dozen people, the session was a response to the political environment across the country. Cleveland is a city that has experienced dozens of protests in the past few years. Protesters in downtown Cleveland have been arrested in previous years. For example, over 70 people were arrested in the protests in Cleveland after the Brelo Verdict, in which Officer Matthew Brelo was exonerated after he and 12 other Cleveland police officers shot 137 rounds at Timothy Russell and Malissa Williams while they were speeding down the streets of the city.
The incidents are not isolated. The Department of Justice has found that there is reason to believe there is a systematic and ongoing misuse of force, and that the Cleveland Police Department enacts on citizens in violation of the 4th Amendment. In a similar manner, research conducted by Baldwin Wallace University has found that residents of Cleveland view the police more unfavorably than citizens who live in the surrounding suburbs in Cuyahoga County.
The ACLU's efforts, along with those of the FCC, to educate citizens of their rights, occurred with the backdrop of the community's police force under national scrutiny.
About the Writer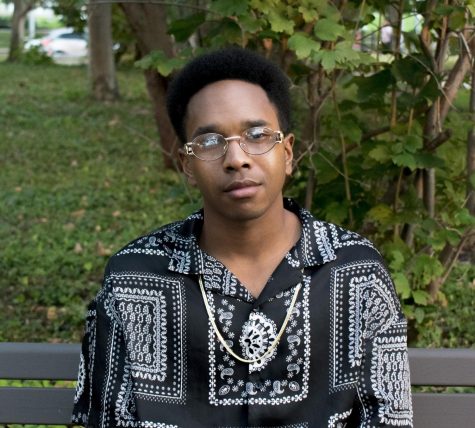 Kevin Smith, Executive Editor
KJ is a fourth-year Pre-Law student and sociology major who also minors in psychology and English. He is a Cleveland native, a member of the Emerging Scholars...