FIDLAR put the sex and drugs in rock & roll at Cleveland show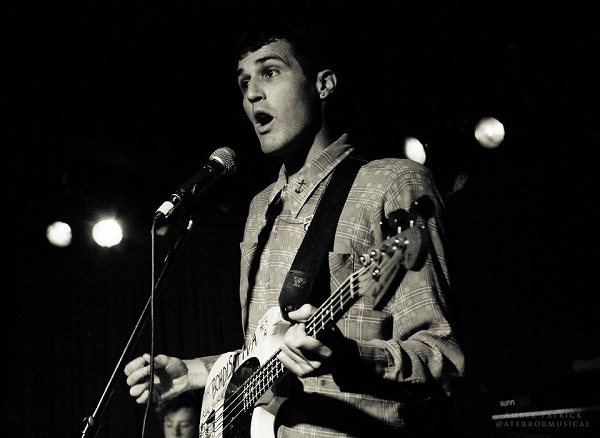 This skate mantra forms the acronym and core philosophy of FIDLAR, the California garage punk band that treated a frenzied Grog Shop crowd to an equally rowdy show on May 6.
The hot and muggy venue was packed from floor to ceiling with rabid fans that devoured every alcohol-soaked word from lead singer Zac Carper. "I feel, I feel like getting drunk," he sang over the blistering rockabilly romp and guitar solos of the early set highlight, "No Wave."
There was no doubt many others in the audience felt the same.
The alcohol and drug fixation in many of FIDLAR's songs proved hard to avoid as the evening went on, with song titles that ranged from "Cocaine" to huge choruses that declared, "I drink cheap beer. So what? Fuck you!" To the uninitiated, such a narrow topical focus for a rock song could get a little annoying. But for those invested in the sweaty throws of a mosh pit, crowd surfing and hanging from the Grog Shop's support beams, it was just part of the fun.
Included in FIDLAR's set were many old favorites like the aforementioned "Cheap Beer" and "Stoked And Broke," spliced between soon-to-be classics like "Generation Y" from the quartet's forthcoming, untitled new album. Freed from the confines of the recording studio, much of the punk brutality heard on the group's self-titled debut fades in a live setting, leaving in its place a robust guitar rock that signals FIDLAR music is meant to be heard this way.
Supporting FIDLAR at their Grog Shop show were local punk rockers Sweepyheads and the show-stealing duo Archie and the Bunkers. Fusing the powerful sound of the Hammond organ with the swagger of Iggy Pop, the group is one of the most impressive on the Cleveland scene today, especially when you consider that its masterminds, drummer Emmett O'Connor and organist Cullen O'Connor, are only 16 and 14 years old, respectively.
FIDLAR's Grog Shop show was an excellent reminder of just how fun a rock and roll concert can be when you strip it down to its basics. Here's to hoping we see them again in Cleveland soon.
Concert: Sweepyheads/Archie and the Bunkers/FIDLAR
Location: The Grog Shop
Date: May 6
Rating: 4/5
Leave a Comment