Fire alarms among complaints of Apartments at 1576 residents
On Sept. 21, fire alarms in the Apartments at 1576, the new residence hall, went off five different times.
According to Case Western Reserve University Police Sergeant Jeffrey Daberko, four of the alarms were caused by cooking-related incidences, the fifth being a faulty detector.
For many residents, these alarms highlighted the lack of a ventilation hood above kitchen stoves in the new residence hall.
The absent ventilation hoods were a source of confusion for many residents, until an email sent by Loretta Sexton, the associate director of University Housing, provided some clarification. The message informed students that there was a built-in ventilation fan in their kitchens and that the construction company will be checking the fans and ventilation system to ensure that they are operating correctly. They will review smoke detector locations as well.
Until then, the email urged that students should open a window while cooking to help with ventilation.
Third-year student Jason Clinton, a resident of the Apartments at 1576, feels that this suggestion won't necessarily help alleviate the problem.
"Just opening a window does not really cause the ventilation to go out," he said, adding that any smoke present in a suite would leave very slowly if that's all students do to improve ventilation.
Third-year student Rachel Capinpin said that various smaller problems, on top of that of the ventilation and alarms, make it feel as if the university wasn't actually ready for students to move in. For example, her suite only recently received bar stools for the kitchen island and trashcans for their kitchen and bedrooms.
Some students, such as fourth-year student Freda Li, have yet to receive these items.
For Li, the lack of trashcans is the most annoying problem she has dealt with.
"If you try to empty food [into the trash bag], you have to take the bag out immediately because it'll get all over the floor," said Li. "If you have just the bags something will leak or fall out of it."
Other complaints, though, focus on more structural issues. Both Capinpin and Clinton cited small kitchen sinks and poorly soundproofed doors as among the most frustrating problems they've faced since moving in. The sinks are too small to comfortably wash dishes, and their placement next to the stove makes cooking progressively more difficult as the sink fills up. In terms of soundproofing, a wide space beneath the doors means that any noise in the morning, such as roommates talking, can wake up everyone in a suite.
"The first morning, when I walked out of my room, there was someone vacuuming down the hall, and I could hear it," Capinpin said.
Capinpin was aware that there would be some problems when moving into the Apartments at 1576 after her suitemate attended an informational meeting last semester. The potential issues mentioned there, however, focused on pipe difficulties in the winter.
"With the amount of problems that we have now—and the problems they were anticipating were more towards winter time—we can probably expect more," said Capinpin.
About the Contributor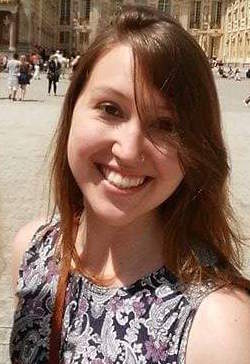 Anastazia Vanisko, Copy Editor
Anastazia Vanisko is copy editor for The Observer and writes for the news section. She is a third-year political science and dance double major, with minors...