Five consecutive buildings catch fire in Cleveland
Five consecutive buildings catch fire in Cleveland
At 3:20 a.m. on Wednesday, Sept. 23, two buildings on Detroit Avenue went up in flames. The couple occupying the upper floor of one of the buildings called in the fire, left and then returned a few hours later, according to an article on cleveland.com.
At 4:50 a.m., another fire started in an unoccupied house at East 79th Street and Carnegie Avenue.
At 5:20 a.m., a third fire broke out in a house at Bayless Avenue. Shortly after that Sodexo Laundry Services experienced a relatively small fire.
At 7:45 a.m. a fire quickly overtook K & K Auto Repair, starting in an office and then spreading to a garage.
The cause of these fires is under investigation and has not yet been determined.
Baby dies in car parked in Walmart parking lot
An 8-month-old baby died in a car parked outside of the Walmart in Macedonia, Ohio.
The baby's parents were supposed to have dropped him off at daycare along with his two siblings, but he was never brought inside. The parents drove the car back to their home in Garfield Heights with the baby still in it.
The baby's grandmother then drove the car to work, not realizing that the baby was there. Later in the day, she received a call that the baby had not been brought into daycare that day.
She went out to her car at 5:30 p.m., but the baby was already unconscious. He had died before the police arrived on the scene.
In an article on Fox 8's website, Walmart made a statement: "This is a very tragic situation and we are still learning all of the details at this time. We are working with law enforcement to help provide any additional information."
Standardized testing time decreased for Ohio students
According to the Ohio Department of Education, state testing times for math and English are both being cut by about 40 percent for almost every grade.
Math exams will now be capped at two and a half hours per year up to high school. High schoolers will take three hours of tests—still a decrease from last year.
English tests will take up a bit more time, with three hours allotted to them each year through fifth grade (with the exception of third), and three and a half hours from sixth grade on on. In the third grade, students will take two three-hour tests as a part of the state's Ohio's Third Grade Reading Guarantee.
Tests in social studies and science are not being changed from last year's timing.
Leave a Comment
About the Writer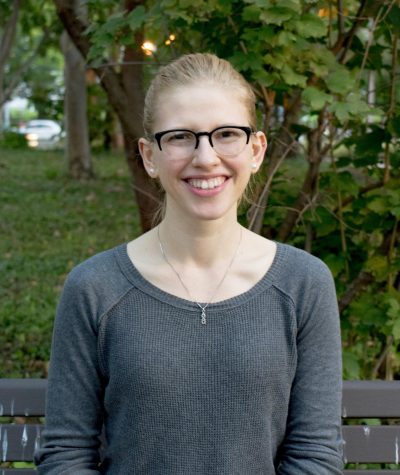 Aquene Kimmel, Director of Web and Multimedia
Aquene Kimmel, Director of Web and Multimedia, is a fourth-year English and French major. She is also Editor-in-Chief of The Athenian and a member of Pi...