Fixing the Cavaliers' early struggles
The defending Eastern Conference champion Cleveland Cavaliers are, as of Nov. 15, No. 9 in the conference with a 8-7 record and have looked even worse than a .500 team. The Observer tried to figure out what is wrong with the perennial powerhouse, and how the team can turn their season around.
Eddie Kerekes, Sports Editor: Why are they struggling? What can be done to fix their problems? Will they be okay for the playoffs?
Jacob Rayyan, Columnist: The Cavaliers' main struggles are on defense right now. They gave up over 110 points a game in over eight straight games against teams at the bottom of the conference. That is not the recipe to win. They have defensive liabilities all over the field. Kevin Love hurts the team. Derrick Rose, while continuing to show effort on the defensive end, has liabilities. Most people don't realize that despite the Golden State Warriors' awesome offensive capabilities, they have always been a premier defensive team over the past three or four seasons. Any Warrior will say that is why they have had their success. Fix the defensive issues, and they'll be fine.

It's definitely not time to worry just yet; LeBron James is still playing at 50 percent of his capability and we don't know if the team will turn it around over the course of the season. I do think that if they do not fix these defensive issues, an early playoff exit is in store for James and company. As James gets older and older, it becomes harder for him to carry the team solo.
Sanjay Annigeri, Staff Reporter: I agree with Jacob that defense has been an issue with the Cavaliers. Also, another area of concern is rebounding. Most of the Cavaliers' opponents are bringing in more rebounds, and with Tristan Thompson out with an injury, they have no premier defensive rebounder. Even with these problems, I believe that the Cavaliers have nothing really to worry about. They have shown over the last few seasons how they struggle during the regular season and just run away with the East in the playoffs.
Andrew Ford, Staff Reporter: I think the biggest problem right now is just a lack of effort. The foundation for a good defense and rebounding is effort. At this level everyone knows how to play defense, so it is solely about effort. The Cavaliers have athletic players up and down the roster who can play defense; Love used to be a 14-15 rebound per game player. The areas they are struggling in are an easy fix—if they want to fix them. I predict the Cavaliers will break off a nice eight or nine game winning streak in the near future to put themselves at the top of the East where they belong.
Ben Resnick, Staff Reporter: I believe the Cavaliers need to get younger and faster. Teams in the East with young guards such as the Boston Celtics and Washington Wizards are going to be very tough for the Cavaliers to keep up with in a seven-game series. The Cavaliers have looked old and slow this season, and I am not sure if the solution is currently on the roster.
Rayyan: I agree with the previous statement from Ben, except I think James completely negates any lack of youth or speed that the Cavaliers may not have just based on his talent alone. I do agree with the concerns he has, though I still believe the team will represent the East in the Finals yet again.
David Chang, Staff Reporter: Although Love does pull down around 10 rebounds per game, teams know that he has atrocious pick and roll defense, which has been well-documented when attacked with Kyrie Irving. Opposing teams can easily get a bucket by calling for a high pick and roll on Love. Love is too slow on his feet and is not good at challenging shots around the rim or from near the arc. Jae Crowder, Jeff Green, Iman Shumpert and James are capable defenders, but teams can always pick off J.R. Smith's occasional absent-minded defense or post up Kyle Korver's weak frame.
The Cavaliers also need a consistent shot creator outside of James. They can depend on Smith's hot-or-not first quarter shooting and Korver's occasional shooting, but they need Isaiah Thomas to quickly come back and score that extra 20 or more points per game. The offense is sometimes stagnant, which will lead to excessive pick and rolls with James, or Dwayne Wade and Rose drives and a lot of contested threes.
Head Coach Tyronn Lue needs to step it up and make the team run more plays. He also needs to fix the team's defensive rotations and make sure players are not one pass away and communicating switches. I'm not sure if they are over cap, but they can try trading for Tyson Chandler for the interior defense they need.
NBA Eastern Conference Standings
*as of Nov. 14
Celtics 13-2

Pistons 10-3

Wizards 8-5

Raptors 8-5

Magic 8-6

76ers 7-6

Knicks 7-6

Bucks 7-6

Cavaliers 7-7
About the Writer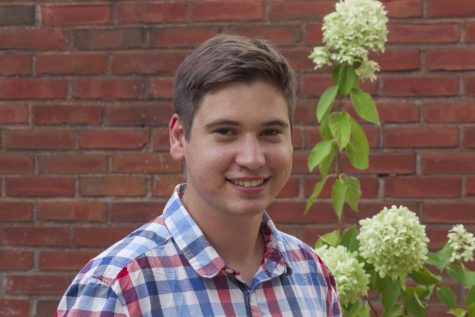 Eddie Kerekes, Executive Editor
Eddie Kerekes is in his fourth year studying chemical engineering while also pursuing a minor in German. He serves as the executive editor. Previous roles...