Freedom reigns supreme at the Bop Stop
A revolving door of musicians took the stage on night of Aug. 21 at the Bop Stop in Ohio City, as part of "Outlab: Experiments In Improvised Music." Once a month, the venue turns into a free form jam session devoted to the beauty and excitement of improvisation.
The first makeshift band consisted of the four anchors of Outlab. Saxophonist Tom Orange began the night with a couple horn stabs on the shehnai, an instrument commonly seen in Indian music. Drummer Matt Weisman set the tone with a complex drum part based around mid-ranged tom-tom hits and strikes on the metal sides of the snare drums. Bassist Rick Kodrnaz joined in on Weisman's groove, before Orange and saxophonist Dan Wenninger completed the quartet by performing frenetic horn parts.  
The jam sessions began five years ago when Wenninger and Orange began organizing free jazz at Mahall's in Lakewood. The jams moved to Bop Stop three years ago.  The shows are a mix of pre-organized groups and random musicians coming together marked by a free-wheeling, anything goes vibe. Conventional, electronic and even makeshift instruments share one stage.
"It all depends on who shows up. If it's all of jazz players, it's got that vibe, if it has a lot of rock players it has that thing going on," said Wenniger. "Sometimes it will be a lot of classical players so it will be all strings."
Wenniger said one of the moral memorable moments in Outlab's history was when someone brought in a makeshift instrument, made out of a vacuum cleaner with a harmonica attached to the end of it. At the end of the night, the musician vacuumed the stage.
Electronic musician Sean Holt stood out among the night's performers, with a euromark modular synth that created massive washes of sounds. The sometimes harsh, sometimes beautiful noise coming from his electronics added great texture to the night's performances. At one point, five saxophonists, a drummer and bassist began performing on his wall of sound creating the perfect expression of controlled chaos that defines much of the best free jazz.
The organizers ensure that new musicians are constantly rotated in and out to create interesting instrumental combinations. Occasionally basic structures will be added, players will perform with a conductor or be asked to make a noise that does not sound like their instrument.
"I never really know who's going to walk through the door so I just try to keep it changing throughout the night so it's not just one vibe," said Wenniger.
Saxophonist Alex Henry is a regular at the Outlab. He said the improvisation nights were originally his idea but Orange and Wenniger were the ones who made it happen.
"There's usually jams for jazz standards," said Henry. "I wanted to do the same thing for free improvisation."
All monthly Outlab sessions are free to the public and occur every third Tuesday of the month at 9pm. Musicians are welcome to perform regardless of genre.
About the Writer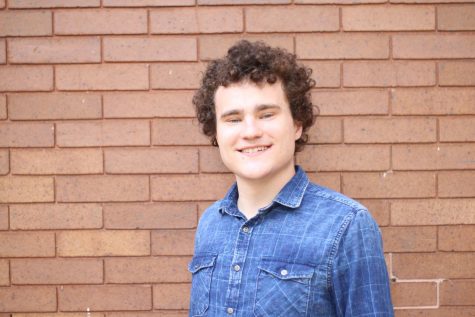 Matt Hooke, Executive Editor
Matt Hooke, The Observer's executive editor, is a fourth-year student studying English. This is his first year as executive editor after spending time...