From Imagatorium to IMPROVment: student involvement in the performing arts
While many regard Case Western Reserve University as a STEM school given its strong engineering, pre-medical and research programs, there is also a rich culture of arts and performance. As the semester winds down, there have been a number of student performances on campus in recent weeks, most prominently in the dance and orchestra sectors of CWRU.
As with any major at CWRU, the dance major requires the completion of a capstone project in order to graduate. However, this capstone is a little bit different than a typical research capstone project. 
Students who have excelled in certain aspects of the major are given the opportunity to use their creativity and choreograph a dance that is showcased at the annual "Imagatorium" production alongside graduate students' work. There is still a required final paper—it's still a capstone—and those who do not participate in the production part of the capstone project are still required to write about their research in dance.
Recently, student efforts were put on display at the 2022 "Imagatorium" production; one undergraduate fourth-year and three graduate students had the opportunity to choreograph and choose dancers from all years to participate in the event. 
This year's showcase included choreography from graduate students Haiyan Chen, El-drick Aboagye and Shadrach Arthur, as well as fourth-year Jamie Muth. 
Muth's project—titled "Silver Soul"—is meant to be about the importance of forming connections and allowing people to become their most authentic selves. Muth stated, "[because] this was a personal project for me, the creative process consisted of a lot of self reflection on past experiences and improvisation to come up with the movement and vision of the piece."
What was so fascinating, as a viewer of this showcase, was the complexity of the choreography, despite coming from the mind of an undergraduate student. Had I not been aware that Muth was a student, I would have believed her to be a professional choreographer. When asked about her experience, Muth said this was her first time "creating an original work and choreographing for a group." She further said that, "while the creative process was a challenge, I feel that I have grown so much as an artist."
It also supports the notion that CWRU students are given so many opportunities for hands-on, experiential learning; Muth was tasked with a role often only given to professionals. However, she did seem to enjoy the process. "My favorite part about the process was getting to work with my friends in the dance department and watch them interpret my choreography as their own," Muth said. "It was so beautiful to watch and even more beautiful to witness watching them onstage."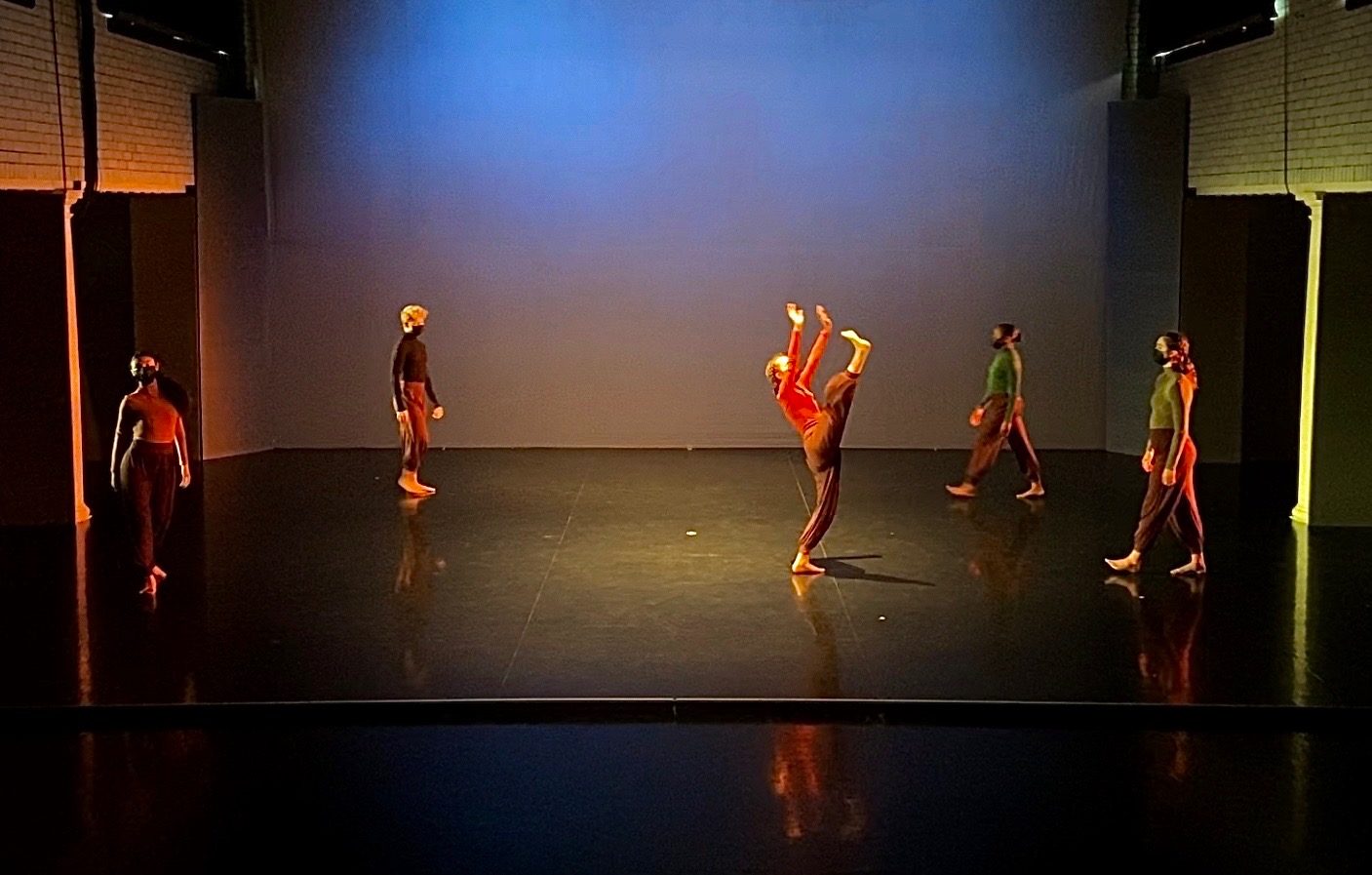 Beyond "Imagatorium," however, student performance also shines in orchestral ensembles. The Camerata Chamber Orchestra has had the opportunity to perform in a number of concerts at the Maltz Performing Arts Center. Most recently, they showcased their last performance of the semester alongside the Case/University Circle Symphony Orchestra with pieces from Bach, Beethoven and Mozart. 
The Camerata is an all-string instrument ensemble; at CWRU it is made up of students, faculty and community members, making it a highly inclusive experience—the only requirement is auditioning with one's instrument. The repertoire performed in the ensemble is "drawn from a variety of smaller chamber genres that include pieces from the baroque, classical, romantic, and contemporary periods."
First-year political science student Hannah Bolender plays the violin in the Camerata and has been a lifelong violinist. "After two years of the pandemic, it was really great to play in person with a full orchestra again. The whole rehearsal and performance cycle is something I've done for almost my whole life so I'm really grateful that I have an opportunity to continue with it here at [CWRU] in a way that still allows me to pursue other academic and career endeavors."
When discussing this concert in particular, Bolender stated, "the concert itself was unique to me—I normally play in Camerata, which is a smaller chamber orchestra, but for the final concert of the semester we played alongside the Symphony Orchestra which I really enjoyed."
Student performance goes beyond just the music and dance world here at CWRU. Weekly Saturday night performances by improvisation group, IMPROVment, theater productions and others are all normal parts of student life here (or, if you'd like to create your own group, you are free to do that as well).
The performing arts are a beautiful way to express so many things, and our students are taking full advantage of that here at CWRU.