Gender inclusive housing options will be available for next year
Gender-inclusive housing (GIH) options will be available for all students starting next semester. Although the specifics are still being worked out, the current proposal will likely involve GIH floors on both sides of campus, where students of all years will live together.
The Residence Hall Association had previously been working on a GIH initiative, with the hope to release a survey this month and have it implemented by 2016. However, when next year's housing application came out with no GIH options in sight, students decided to make a push to move up that timeline.
m. c. Perrin, a junior theater major and transgender student, was extremely upset by the fact that there were no GIH options available, and posted to Facebook encouraging everyone else who felt that the option should be available immediately to write their opinions on a Google Form.
"I am trans and I have lived here for three years and I'm very vocal about the terrible experiences I've had so far," said Perrin, who received 159 responses, from people on and off-campus, to the Google Form. "This was definitely a cooperative effort. It was literally hundreds of people working together. I happened to be the person who was being loudest about it, but thats just because I'm the one with words for it."
Perrin's friend, sophomore Duck Rhee, was inspired by their experiences and wanted to push forward with the movement.
"It got to a point where it was truly a safety issue for the individuals who needed GIH." -Duck Rhee
"I do not believe that effective social change comes from only discourse, just talking about these issues and slowly going through the bureaucratic process," said Rhee. "I'm a true believer in direct approaches and consensus approaches, because it is the most efficient and successful method."
Rhee, who works at the Center for International Affairs, was able to get an appointment with deputy provost Lynn Singer through the help of executive assistant Sharon Burke. He spoke to Singer about how to move forward, presenting Perrin's Google Form as an example of the student support for the initiative. Singer agreed that this was something that was imperative to push for.
"It got to a point where it was truly a safety issue for the individuals who needed GIH," said Rhee.
"Some people might see GIH as really a political issue, a politicized issue, but I would encourage Case Western to really think of this as a community issue and how we stand in solidarity," he added. "This is not about the individual; it's about the public image of Case Western and how we hold ourselves to the standard of being LGBT friendly and really actualizing that reality."
Since the meeting, Singer has been working with Vice President of Student Affairs Lou Stark, LGBT Center director Liz Roccoforte and Associate Vice President for Student Affairs Sue Nickel-Schindelwolf. Details of the proposal aren't finalized yet, but they will be before incoming freshman start applying for housing.
The LGBT Center is also currently working on forming a committee who will help to work on the proposal and updating it based on student feedback once GIH begins.
"Having safe housing is life or death for our people. Framing it in that way lets you see what's actually important." -m.c. Perrin
"I'm really impressed with the community support that has been garnered from m.c.'s petition," said AmariYah Israel, department coordinator for the LGBT Center and the Office of Multicultural Affairs. "I read through many of the responses and students from other campuses, and leaders in the trans community were saying that this is something that Case really needs to do."
Under the current proposal, students who want to live in GIH would have to mark that on their housing application. They can also mark whether or not they would be willing to live in non-GIH housing, if necessary. This way the space can also be filled with allies, while still prioritizing it for people who need it.
One of the key features that Perrin is pushing for is education.
"Making sure that everyone there is being educated on how to keep the space safe is the most important thing for making it truly gender inclusive," Perrin said.
Residential assistants and staff who work on GIH floors would have to go through a special training, like a modified Safe Zone workshop.
Perrin wants the floors to be mixed between the grades so that gender non-conforming freshmen will be able to talk to upperclassmen about the transition into college life.
"If I had had other trans people telling me that these are the ways that you navigate the systems at this school, find safety, survive here, that would have been really helpful," Perrin said.
Perrin is also pushing for special programming for GIH floors, while still ensuring that freshman, in particular, wouldn't be left out of the first-year experience or other traditional programming.
"Having safe housing is life or death for our people," said Perrin. "Framing it in that way lets you see what's actually important."
About the Writer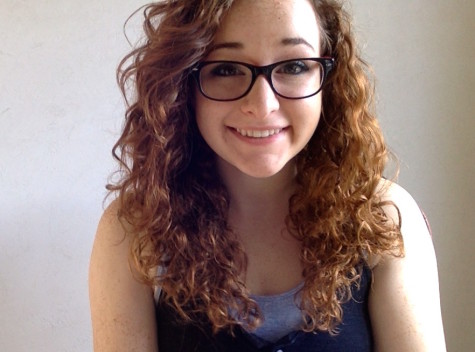 Julia Bianco, Director of Web and Multimedia
Julia Bianco is a senior cognitive science and political science student currently working as The Obsever's Director of Web and Multimedia. She has...