Lack of communication on Gender-Inclusive Housing upsets RHA, LGBT Center
Issues with assigning second-year gender-inclusive housing (GIH) for the 2016-2017 school year have caused some discontent among members of both Case Western Reserve University's Residence Hall Association (RHA) and LGBT Center.
GIH, which was instituted on campus two years ago, is designed to allow "transgender students, students exploring gender identity, non-binary, gender nonconforming students and their allies to live together in the residence halls," according to the Office of University Housing's website. Students can opt into gender-inclusive housing when filling out their housing applications.
Second-year students who applied for GIH were supposed to be assigned to one full suite and one partial suite in Staley House, with a shared residential assistant (RA), to create a GIH community. However, following assignment of RA suites and Greek Life suites, the suites were separated, with the full suite placed in Tippit House and the partial suite placed in Howe House.
"Currently, everyone has a place to live and seems happy, but the bigger issue is [University Housing] didn't communicate with the rest of the people involved, like the LGBT Center, RHA and Residence Life," said Victoria Robinson, RHA president. "We were unaware that this was happening [and] that they weren't following the original plans."
Robinson said that students contacted her and representatives from the LGBT Center a week after the rest of housing was assigned, saying they were still waiting for a placement.
"For me, the expectation was that GIH is a priority because these people need a safe space and they should have that community aspect," said Robinson. "I want to make sure everyone is happy and safe with their placement. I'm working on meeting with Housing so there is a game plan in advance, so GIH doesn't become this floating entity that doesn't really matter."
Housing said that they have assigned gender-inclusive housing spaces for the fall of 2016 but did not comment further on this story.
"I wish that the way it had played out, the students had more communication from the get-go about the process and their placement, and that needs to happen for next year," said Liz Roccoforte, director of the LGBT Center.
"I am 100 percent committed to continuing to work with Housing on making this work for students," she continued. "When I talk to the freshmen who went through GIH this year, it has a made a distinct difference in their lives.… I think this program has incredible potential, and even though we're going through growing pains trying to figure out how to make it work, I think it will continue to grow and be better and better."
About the Writer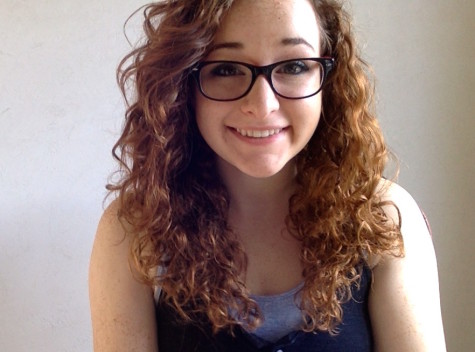 Julia Bianco, Director of Web and Multimedia
Julia Bianco is a senior cognitive science and political science student currently working as The Obsever's Director of Web and Multimedia. She has...