Fraternities under review work on moving forward
Three campus fraternity chapters, Sigma Phi Epsilon, Phi Kappa Psi and Delta Tau Delta, have recently undergone both sanctions and membership reviews.
"I'm hopeful," said the Greek Life Director Mark Starr of the chapters' progress thus far.
"I think it's kind of early to tell as they have new leadership in place," he continued. "We're dealing with, honestly, a grief period–having gone through it and lost members, sometimes it takes a little bit for them to get moving, but it happens eventually, and again they have lots of people there to start nudging them forward to get it going."
Those nudging the fraternities forward include the Greek Life Office (GLO), members of the Interfraternity Congress (IFC) and the alumni and national organizations of each chapter.
University processes undergone by fraternities after policy or legal violations vary from sanctions issued through the IFC Judicial Board to University Hearings before a panel of university, IFC and Panhellenic representatives, where the GLO gives a recommendation. Through their own national organizations, chapters can also go through membership reviews, which generally take the form of alumni members distributing questionnaires and interviewing current members in order to decide who should remain a member.
Sig Ep's current situation began with an alcohol violation and an assault accusation against an attendee at a party with many members of Sig Ep present, in 2014. Following failure to meet all sanctions and an additional alcohol violation, the fraternity had a University Hearing in 2015. They also underwent a membership review, after which around 20 members either were kicked out of the chapter or chose not to return.
For Phi Kappa Psi, the chapter self-reported alcohol and substance abuse violations last Fall, and according to IFC President William Oldham members were concerned about their brothers' safety. In a membership review, approximately 25 members were removed.
Delta Tau Delta had a University Hearing last Fall, after failing to comply with previous alcohol-related sanctions. Their membership review was held early this semester.
"IFC Executive Board continued to operate as per usual with all of those chapters during the process, lending what advice, resources, etc. we had at our disposal," said Oldham.
Though these three fraternities underwent proceedings both at CWRU and with their national organizations, Starr says that the GLO did not recommend removing the chapters from campus in any of their University Hearings. In Starr's thirteen years at CWRU, the GLO has only recommended that twice, out of about a dozen cases in which it was on the table as an option.
"For the current situation I'm encouraged by where all three chapters are and that the national organizations and the alumni for all three groups have really dedicated themselves to helping the members that are still members to get the chapters on track," said Starr.
Oldham says that the next step for the Greek community should be figuring out how to move forward from what has happened, to avoid "revisiting" this situation. Then, he says, the community must act on what they figure out.
According to Sig Ep President Ryan Miller, the atmosphere and day-to-day running of his chapter actually have not changed dramatically despite recent events. He feels that the membership review offered a "fresh start."
"The chapter is still controlled by an alumni advisory group, which oversees all of our major decisions, but day-to-day decisions are still made by our Executive Board," said Miller. "I have phone conversations with our alumni president two to three times a week generally and we discuss the state of the chapter and its direction."
For Phi Psi, this is a period of revision.
"We are currently in the process of rebuilding our organization into one that develops men and creates members who are active not only within Phi Psi itself, but also are leaders within the University, Greek, and Cleveland community," said Phi Psi President Jason Harnack.
As of press time, Delt's president has not returned a request for comment.
Some members of the fraternity community do feel that this situation, specifically the sanctions and university and IFC proceedings, shows flaws in the judicial proceedings.
According to a former IFC Justice, rulings are based on preponderance rather than evidence; fraternities must prove themselves innocent, rather than being proven guilty. He also feels that there are some areas where policy is too vague to be usefully applied, as in the shifting and unclear definition of a "chapter event."
"If it sounds like a chapter event, it probably is in [IFC and the university's] eyes," he said.
A former IFC Executive Board member voiced similar opinions, mentioning that the GLO has judicial power in activities that take place off-campus, and charges and sanctions brought against chapters can be "quite petty at times."
According to Starr, the three fraternities that have recently undergone membership reviews have not decreased the number of new fraternity members who have joined through this year's recruitment. He says that the GLO has not pinpointed one reason that there are three fraternities in this situation at once.
"If I knew there was [a common cause] we'd be working on it," said Starr. "I don't think there's any one thing that they all share in common. I think it's just unfortunate timing that they all three happened to happen at once."
IFC Member-at-Large Craig Shook feels that this may point toward CWRU's Greek Life not being as exceptional as its members often tout it to be.
"I think our community can use these membership reviews as a wake up call to at least acknowledge that we have problems just like every other campus," said Shook. "We're not that different. The sooner we realize how similar we actually are to Greek Life around the nation, the sooner we can work to address problems and actually become different like we say we are."
For Oldham, the takeaway from this is that there must be an increase in communication within the fraternity community.
"If we're able to talk about issues as they begin to grow, reach a consensus about how to proceed, and find appropriate resources or support, we won't find ourselves in these situations," said Oldham. "It's when chapters don't reach out, or the boards don't reach out to chapters enough that habits and behaviors start to spiral. So, communication is key here."
Leave a Comment
About the Writer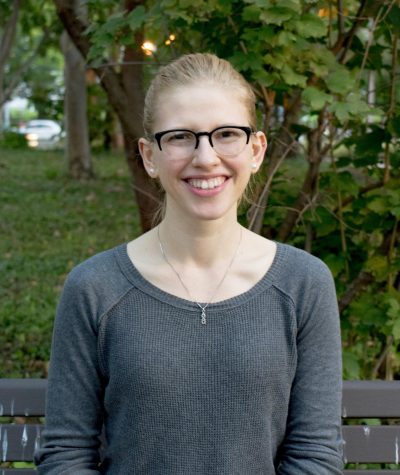 Aquene Kimmel, Director of Web and Multimedia
Aquene Kimmel, Director of Web and Multimedia, is a fourth-year English and French major. She is also Editor-in-Chief of The Athenian and a member of Pi...