Green Day plays at House of Blues, inducted into Rock and Roll Hall of Fame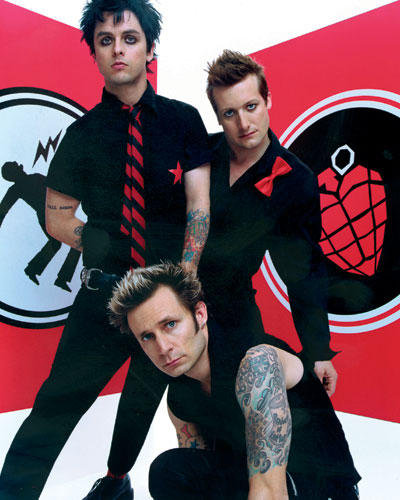 I'm sure not the only one who grew up with the unique voice of Billie Joe Armstrong and the sounds of sick guitar riffs blaring through a CD player. When Green Day kind of disappeared from the main music scene, I figured I was just born too late to ever see them in concert. The best I could get was seeing the musical made about them.
That changed last Thursday, April 16.
Green Day was inducted into the Rock and Roll Hall of Fame just two days after their concert at the Rock and Roll Hall of Fame, and with a fanbase that looks to Green Day more or less nostalgically, it seemed that Green Day was being honored as just another band whose prime has passed (but, of course, are loved all the same). Green Day was honored amongst artists like Paul McCartney, Ringo Starr and Joan Jett. The members of Green Day were the youngest artists on that stage.
This show already was different than any other show I have been to. It was a show that was a reflection on a band's career, not just a showcase on a band's new work. In fact, most of the songs were from Green Day's albums, "Dookie" and "American Idiot," which were released in 1994 and 2004, respectively. The band told stories about the first show they performed, mentioned how that bar is now a gas station, thanked Armstrong's mom for letting them practice in their home and made jokes about how old they are and how much things have changed. (Dad jokes were rampant.)
The atmosphere felt like we were all visiting a place in the past, for many people my age, our childhood. But for the many, many adults in the crowd, they were visiting a place that maybe was a little crazier for them. I saw middle-aged men hardcore mosh in the pit, pushing past me to get into the chaos of men pushing each other for fun. A lady with her husband behind me screamed the lyrics. I taught them to finger point.
The crowd was the most cooperative and friendly crowd I have ever been in. When people went to go get water or beer, they were allowed back into your spot. They picked things up that others had dropped. We all sang "Bohemian Rhapsody" together (which I know happens everywhere, but it was a special moment nonetheless). For many of the most popular songs ("Boulevard of Broken Dreams," "Holiday," "Jesus of Suburbia") the crowd sang just as loud as Armstrong. I have never been to a show where the crowd felt so connected and the artist to the crowd connection was so strong.
Armstrong was probably high; the guitar riffs got a little messy, and he messed up the lyrics once or twice, but it made the whole show authentic. There wasn't anyone hitting buttons backstage to cue background music, which was obvious by the many times Green Day switched up the songs by stopping—once to ask why someone was getting kicked out by security, which was cute and dad-like—and going on long guitar solos that sometimes seemed like they would never end. The band covered "Shout" and it lasted about three minutes longer than the actual song, because Armstrong ended up lying on the ground singing songs that weren't "Shout."
Armstrong said that this show was "the last time I'll be this close to you guys for a while." And I think we all feared that he was going to announce the end of Green Day. (If they had done this and played "Good Riddance (Time of Your Life)," I would have lost it.) While they didn't say that, they left us without a clear picture of the future of Green Day.
After he came out for the encore, Armstrong said: "This has been a crazy trip. I don't know where it started, and I don't know where it is going to end. But right here right now, this is where I wanna be."
The night was really special, as is any night when you get to be close to the people whose voices and talent you have spent so much time with. The three hours that Green Day performed reminded us of that place we were at when we first met them. Who I was when I first got that "American Idiot" CD in fourth grade? What has my life been since then?
It sounds a little dramatic, but second to smells, music is one of the most powerful agents in transporting you to another time and place. The band joked about time travel (featuring payphones and modern clothing), and at first it just seemed like jokes about them being old.
Eventually, it really felt like time travel.
And yes, Armstrong wore eyeliner.
Leave a Comment
About the Contributor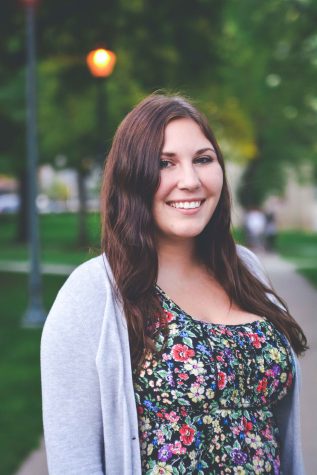 Alex Clarke, Arts & Entertainment Editor
Alex Clarke is a senior with majors in english and psychology and a minor in marketing. She also writes for Trill Mag, wrote for McClatchy newspapers for...