Have fun off campus this weekend
Friday, Nov. 3
What: Night Market: Fengjia
Where: Thwing Atrium
Time: 6-9 p.m.
Notes: Free entry but multiple tickets must be purchased for food, games and activities at five tickets for $2 or 14 tickets for $5; Taiwanese American Student Association's sixth annual night market.
What: Fifth Annual Cosmos for Case
Where: The Linsalata Alumni Center
Time: 6-10 p.m.
Notes: Donations encouraged; this Case Western Reserve Pride Alumni Network event will raise money to support LGBT students while mingling and serving cosmos and hors d'oeuvres.
What: "Into the Woods"
Where: Carlton Commons
Time: 7:30 p.m. (and Nov. 4 at 7:30 p.m. and 11:59 p.m.)
Notes: $5 CWRU student tickets, $10 others; The CWRU Footlighters' Fall Musical.
What: "The Colored Museum"
Where: The Ohio Theatre at Playhouse Square
Time: 7:30 p.m. (at the same time also on Nov. 4)
Notes: $5 with Student ID not from Cuyahoga Community College (Tri-C), $20 general admission, free with Tri-C ID; hosted by Tri-C Theatre
What: Apple Spice Festival
Where: Jolly Scholar
Time: 10 p.m.-2 a.m.
Notes: Candles, flannels and apple spice-influenced cocktails; also, an apple pie contest—part one of the "Iron Scholar" cooking competition.
Saturday, Nov. 4
What: Fifth Annual Cleveland Mini Maker Faire
Where: Cleveland Public Library
Time: 10 a.m.-5 p.m.
Notes: Free admission
What: Pedal to End Cancer
Where: 121's Uptown Cycle
Time: 11:45 a.m.-1:45 p.m.
Notes: $12 admission at the door; CWRU Relay for Life's first cycle-thon to raise money for the American Cancer Society.
What: Cleveland Museum of Art Panel Discussion at "The Art of Longing"
Where: Cleveland Public Theatre
Time: 7-9 p.m.
Notes: $27 student tickets; performance of world-premiere play featuring a CWRU student followed by a discussion of art pieces featured in the play.
Sunday, Nov. 5
What: 3v3 Basketball Tournament
Where: Adelbert Gymnasium
Time: Noon-6 p.m.
Notes: Free admission and food; the CWRU Boys and Girls Club's first annual basketball tournament.
What: New Music Ensemble: Music of Hartke and Erb
Where: Mixon Hall at the Cleveland Institute of Music
Time: 4-6 p.m.
Notes: Free admission; classical music concert featuring director Keith Fitch and guest composer Stephen Hartke.
What: Ji Aeri Playing the Kayagum
Where: Cleveland Museum of Art
Time: 2-3:30 p.m.
Notes: Free admission but tickets are required; in conjunction with the exhibition "Chaekgeori: Pleasure of Possessions in Korean Painted Screens."
Leave a Comment
About the Writer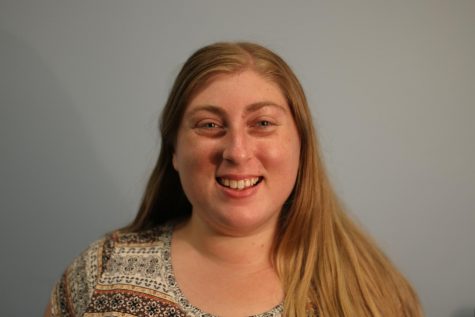 Sarah Parr, Director of Business Operations
Sarah Parr is a fourth-year at Case Western Reserve University and has been involved with The Observer since day one: she was the social media editor for...