Help needed at the local Lutheran men's shelter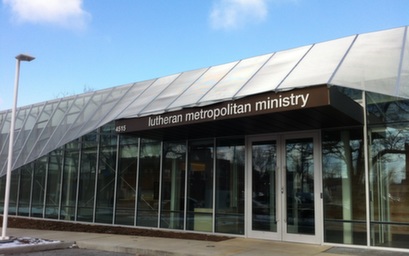 The Center for Civic Engagement and Learning (CCEL) recently announced a new service opportunity for students to donate meals to the Lutheran Metropolitan Ministry's local men's shelter, which is located just a 10-minute drive away from campus at 2100 Lakeside Ave. The Lutheran Metropolitan Ministry (LMM) is a non-profit organization dedicated to "[changing] lives, [transforming] communities, and [enlivening] community engagement" around Cleveland and northeastern Ohio. 
Right now, the LMM is in need of food and meal donations from Cleveland residents and Case Western Reserve University students since, due to the pandemic, the amount of donations has greatly declined. And as the largest shelter in Ohio, LMM's Men's Shelter needs to serve up to 350 people per meal, so a shortage of food may have grave consequences. Furthermore, donations are necessary to help alleviate the broader and longer-lasting issue of poverty in Cleveland. In 2019, the U.S. Census Bureau determined that 31% of residents and 46% of children are living below the poverty line right here in Cleveland, making it the poorest of the larger American cities. 
So, by donating food, CWRU students will have the opportunity to directly help their fellow neighbors in Cleveland while acquainting themselves with the surrounding communities, which can sometimes seem distant or unimportant.
For students, donating is easy and fast. They can donate most weekdays and weekends by simply emailing or calling Lydia Bailey, the volunteer coordinator at LMM, to confirm the best time slots and meals to drop off. Most days, lunch drop-off ends by 11 a.m. and dinner must be dropped off by 4:30 p.m. 
Regarding meal planning information, shelter staff members have not been allowed to work in-person due to the pandemic, so preferred meals include those that are fully prepared off premises. It is also emphasized that meals should be tasty and high in nutritional value. 
In addition to food donations, Bailey explains that LMM is also in need of volunteer housing locators. These volunteers would work directly with landlords to help assist the homeless in finding more permanent, long-term places to move into. This is another opportunity to work directly with the homeless and make a lasting impact on their lives. Hours are flexible and consist of weekdays from 9 a.m. to 5 p.m. 
For more information about this, contact Bailey through her email or her work phone number at 216-649-7723.