Here's what to do this weekend at CWRU and in Cleveland
Friday, Sept. 22
What: Ohio Wizard of Oz Festival (through Sept. 24, hours vary)
Where: Longwood Park, Macedonia
Time: 3-6 p.m.
Notes: Free admission; vendors, special attractions and food trucks line the yellow brick road. Learn more at wizardofozohio.com.
What: Case for Sight's Dinner in the Dark
Where: Thwing Center
Time: 5-8 p.m.
Notes: Student tickets are $10; food will be from Aladdin's; this event benefits the Cleveland Sight Center. Guest speaker Dr. Jonathan Lass, MD will be talking about "Pursuing a Career in Clinical Research in Medicine."
What: Korean American Student Association's Movie Night
Where: Guilford House
Time: 7-10 p.m.
Notes: Free admission; snacks will be for sale to benefit Asians Services In Action. Watch Save My Seoul, a movie about human trafficking in South Korea.
What: Author Brandy Schillace's Book Launch and After Party
Where: Dittrick Museum (reading 5:30-6:30 p.m.) and Happy Dog (presentation and live music 7-10 p.m.)
Time: 5:30-10 p.m.
Notes: Free admission; register through the Facebook event. Books will be sold at both venues.
What: Vietnamese Student Association Game Night
Where: Stephanie Tubbs Jones Classroom
Time: 7:30-9:30 p.m.
Notes: Free admission and snacks; play popular Vietnamese card games.
Saturday, Sept. 23
What: 44th Annual Johnny Appleseed Festival (through Sept. 24, hours vary)
Where: Mapleside Farms
Time: 10 a.m.-7 p.m.
Notes: Free admission; entertainment, crafts, food and for $12 admission to Pumpkin Village.
What: UPB Presents: Diane Guerrero
Where: Maltz Performing Arts Center
Time: 7-8 p.m.
Notes: Free student-led, interactive discussion for undergraduate students at the Tinkham Vealue University Center Information Desk, $15 for other university affiliates. Free shuttles from the TVUC.
What: Second Annual Taste of Shaker Square
Where: 13209 Shaker Square
Time: 7:30-9:30 p.m.
Notes: Fundraiser to support the Greater Cleveland Urban Film Festival that features food, entertainment, film previews and more. Tickets are $15. Visit tasteofshakersquare.com for more information.
Sunday, Sept. 24
What: FallFest
Where: Meadows Picnic Area Brecksville Reservation
Time: 11 a.m.-5 p.m.
Notes: Free admission; 18th century theme; folk music, crafts, food and activities. Free parking and shuttle rides.
What: Community Meal
Where: The Connection at Church of the Covenant
Time: 11:15 a.m -12:15 p.m.
Notes: "Free food, conversation and community. No strings attached."
What: Ohio City Street Festival
Where: West 25th Street
Time: noon-8 p.m.
Notes: Free admission; music, performances, food, crafts and more.
What: Dobama Story Slam
Where: Dobama Theatre
Time: 7-9 p.m.
Notes: $10, call Dobama Theatre for more information; true stories from amateur and experienced storytellers alike.
About the Writer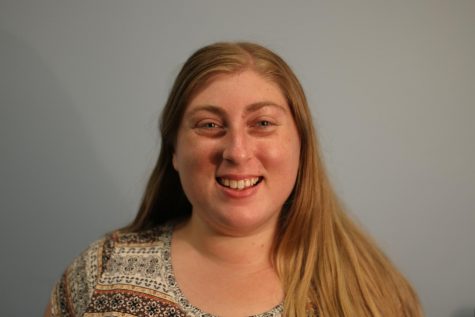 Sarah Parr, Director of Business Operations
Sarah Parr is a fourth-year at Case Western Reserve University and has been involved with The Observer since day one: she was the social media editor for...