Live Blog: Hillary Clinton at CWRU
We will be live blogging Hillary's talk from the Tink, starting at approximately 9:45 am. Check back here for updates, and for our post-event coverage!
(10:54 am) People are still entering the tent. Hillary has not yet taken the stage.
(11:10 am) Hillary walks out of the Tink, to loud applause.
(11:17 am) Hillary begins her speech. She is speaking about foster care, saying that "I believe that when a child goes into foster care, they become our child."
(11:21 am) Hillary wants to help Cleveland "fulfill its potential."
(11:22 am) Hillary now honoring the late Louis Stokes and Stephanie Tubbs Jones.
(11:25 am) She is discussing voting and the roadblocks for people of color and young people in voting. She wants to see universal registration for all 18 year olds.
(11:28 am) She is now discussing gun violence. Says a majority of Americans support universal background checks; wants "common sense reforms."
(11:29 am) Hillary says that Republicans don't talk about community issues. She is interrupted by chanting from outside the building but continues.
(11:33 am) She says that Obama deserves more credit for pulling us out of the 2008 financial difficulties. She says that trickle down economics does not work.
(11:35 am) Hillary is calling out the Republican candidates' policies on women. Cites John Kasich closing women's clinics in Ohio because "they referred women to places where they could get abortions."
(11:37 am) Hillary: "Other candidates may be out fighting for a particular ideology but I'm fighting for you."
(11:39 am) Hillary: "I want the middle class to mean something again."
(11:41 am) Hillary: "I want to help young people believe that we can make a difference together."
(11:43) Mentions refinancing college debt and making college affordable.
(11:44 am) Hillary ends her talk with a call to action for Cleveland, saying she wants to be a partner in the campaign and in the presidency.
About the Contributor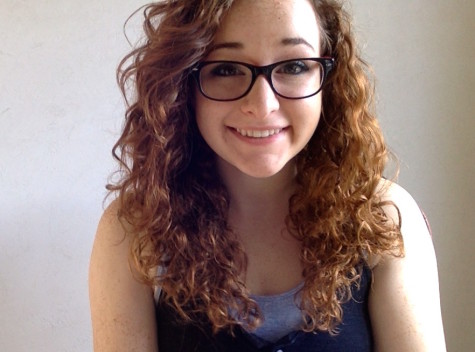 Julia Bianco, Director of Web and Multimedia
Julia Bianco is a senior cognitive science and political science student currently working as The Obsever's Director of Web and Multimedia. She has...