Home is where the art is
How to keep your creative juices flowing during quarantine
Listen up! If you've already scrolled through every genre there is on Netflix, or whisked away your last bag of flour, it might be time to pull out that old box of crayons or paint-by-number kit and consider making some art. If you're like me, you may have been forced to abruptly abandon what might have been your last moments in college or final interactions with co-workers. As a result, it is possible you are feeling a range of emotions from sadness to stress and even newfound boredom, but don't fret. Taking a moment to design a craft project or watch someone effortlessly stroke a brush across a canvas may provide you with that rewarding feeling that just can't be replicated by following the plot of a television show. 
Below are several art-from-home ideas that you can explore during this quarantine by yourself or in conjunction with those closest to you. In this guide, you'll find a shortlist of Instagram artists, YouTubers and even amateur illustrators who have created very doable guides that can be followed from the comfort of your kitchen table.
The beauty of these guides is that most of them require minimal supplies and can be adapted to any level of art experience. Not to mention for multitaskers like myself, they can be paired with other activities such as listening to a new album, watching that new show or even video conferencing with friends! 
If you've always wanted to take a real art class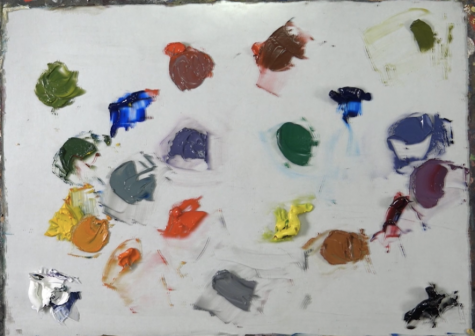 Genre: Live art lessons
Artist: Ashley Hurst
Level: All levels
When: Recorded and free until future notice
Find it here!
Expert color mixer, artist and instructor Ashley Hurst does a thorough job of explaining fundamental theories of art to the layperson through this lesson-by-lesson series. This particular hourlong crash course in color theory is especially good for those who are interested in learning the "why"  behind color-mixing techniques that underlie many of the how-tos available online. Instead of just using a color wheel to demonstrate which colors make what, he mixes them for the camera, which eliminates the need for going out and purchasing a set of acrylic paints. As someone who has taken a variety of formal art courses, I especially appreciate the dialogue-style format this lesson is presented in. For anyone who has wondered whether or not they would like to enroll in an art class, I recommend this tutorial as a good start for what you could expect in one. For hobbyists who like to freestyle their art, this tutorial includes a section on complementary colors that you may find helpful when brainstorming what colors you'd like to paint with next.
If you want to use your iPad as more than just a word processor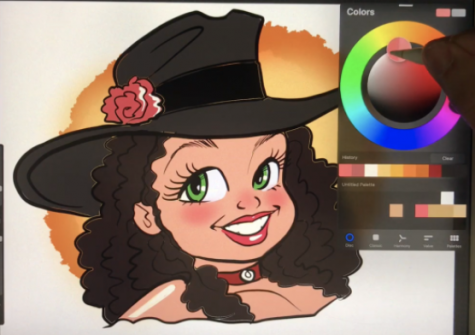 Genre: Digital art
Artist: Jeff West
Level: Medium to advanced
When: Pre-recorded on YouTube
Find it here! 
Jeff West is a lesser-known artist on YouTube who hails from the Phoenix area. Mostly known for his caricature work, West offers a unique illustration style that is fun and straightforward in appearance. Although his tutorial seems simple, he demonstrates several drawing and coloring techniques as well as digital drawing know-how. For artists who are well-versed in physical art mediums but are looking to explore a new format, this might be a good introduction to drawing on a tablet. This tutorial is great because it can be adapted for use with just about any tablet drawing app and, of course, paper. More advanced and practiced artists will recognize the ease with which West illustrates, which is telling of his experience. But, unless you have been drawing for awhile, it may be a bit overwhelming on the first watch. All in all, for anyone who is ready to look at their iPad or tablet as more than just a tool for school work, what better time to take the leap into digital art than now?
If you want to explore unconventional art mediums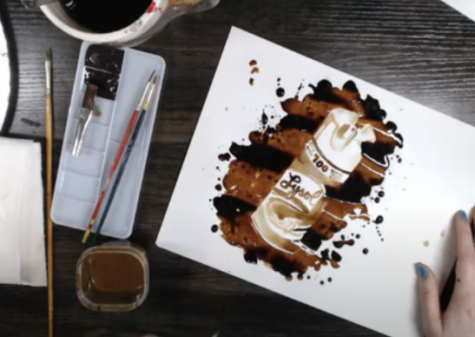 Genre: Do-it-yourself
Artist: Jescia Hopper
Level: All levels
When: Recorded and available on Youtube 
Find it here!
Sometimes it's best to just sit back and watch others experiment in their art processes before deciding whether or not you want to follow suit. In Jescia Hopper's hourlong YouTube livestream, she invites us into her home as she plays with household items to create a series of quarantine-related artworks, like toilet paper drawings and Lysol can paintings. With an almost ASMR tone of voice and a quirky and fun demeanor, it's no wonder how Hopper has amassed over 100,000 YouTube subscribers. If you aren't afraid to make a mess, this very informal art lesson is a fun way to experiment with mediums you have probably never thought of using (like ketchup, for example). And, if you want, you can even adapt her tutorials into a family activity to do with kids of any age. Hopper's demonstration requires almost no prior knowledge of art and is accessible to anyone, as it doesn't require traditional artist supplies. If you like Hopper's work, she regularly uploads similar videos on her YouTube channel for all your binge-watching needs.
If you need a moment of introspection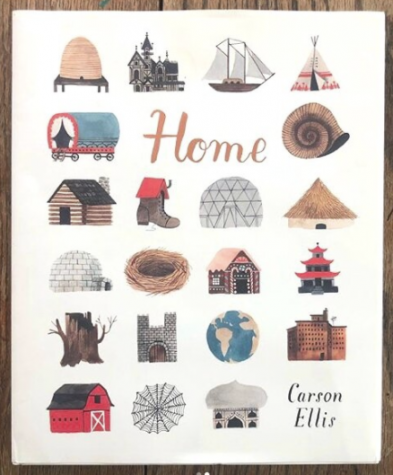 Genre: Illustration
Artist: Carson Ellis
Level: All levels
When: Instagram live; daily Instagram livestream
Find her blog here!
If you prefer a self-paced, more introspective process of creating art, this blog-style tutorial formatted in a series of written "assignments" is perfect for you! Similar to journaling, Carson Ellis provides a series of daily prompts that you can follow independent of seeing her interpretation of them. While some art tutorials or prompts may seem overwhelming at first, her minimalist style is especially inviting for the beginner artist and occasional doodler. By leaving the final product up to you, this art-from-home assignment can be shared, reproduced and reinterpreted with ease. When all is said and done, you can visit Ellis' blog and check out her own interpretation of the prompt in the short videos she provides. In following her prompt titled "QAC Assignment #18: HOME," I felt it had an almost meditative, relaxing effect. By sketching what the word "home" meant to me, I was able to appreciate the word in a new light—one of comfort instead of confinement, which is very relevant in the time we are living in.
If you miss school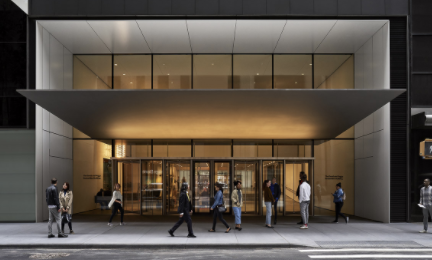 Genre: Full course; "In the Studio: Postwar Abstract Painting"
Artist: Corey D'Augustine of New York's Museum of Modern Art 
Level: Intermediate (adult)
When: Now
Find enrollment information here!
For anyone seriously considering a potential career in art, this Coursera course provides in-depth, professional-level expertise that would normally require a tuition payment. This series of lessons includes a plethora of videos from canvas prepping to color mixing, all while weaving in lessons in art history as well as formal assignments and quizzes. After enrolling in the course and taking a glance at the eight weeks' worth of assignments, I can confirm that the quality of resources provided is comparable to that of a college-level art class. In addition, the user interface is very easy to navigate and resembles the Canvas software that I use for my courses. Corey D'Augustine, an art conservator, technical art historian and artist from New York's Museum of Modern Art (MoMA), does an excellent job in keeping his videos fast-paced and informative. Though videos only make up a small portion of the weekly assignments, which also include readings, D'Augustine's video tutorials are the highlight of the course. And, if you're impatient like me, you can skip ahead through the week's lessons to get a sneak peek of what the upcoming assignments entail. It isn't everyday that you have access to an expert from MoMA paired with catered resources and discussion prompts, so I highly recommend taking advantage of this resource before it's gone!
Even More Recommendations: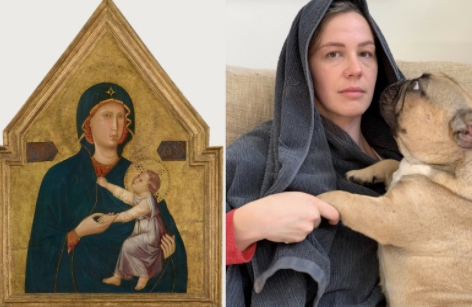 Genre: Art recreation 
Artist: The Getty Museum
Level: All levels
When: Any time
See more examples here! 
Prompt: "We challenge you to recreate a work of art with objects (and people) in your home."
If you're stuck indoors and looking to have a little fun, be sure to check out this internet challenge issued by The Getty Museum in California. There is no right or wrong way to do this challenge, so don't be shy! Alternatively, turn this challenge into a group event by assigning the same art piece to all your friends and marvel at just how many interpretations there can be.
Shadowbox Project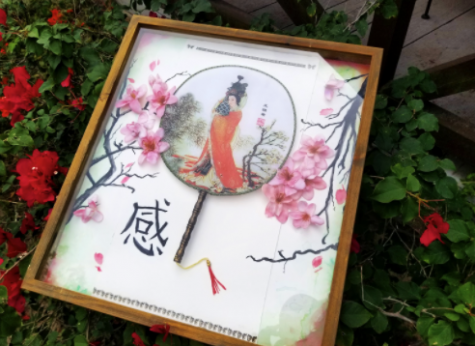 Genre: Do-it-yourself
Artist: Me
Level: Medium/advanced
When: Any time
In keeping with the theme of coping with an interruption to life as we know it, I decided to create a project that would allow me to highlight one of the most impactful experiences I've had this year—studying abroad. I started by taking a look at some of the souvenirs I brought back from my trip. After coming across a paper fan I brought back from Chinatown in Singapore, I decided I needed a way to display it in the form of a shadow box. After watching a couple of tutorials, I decided that there really wasn't anything that fit what I wanted to do. After brainstorming, I decided I would repurpose an old frame into a fan-holder with a hand-painted Chinese watercolor-style background. I began by using the knowledge I was able to glean from several YouTube tutorials to make a mount and place the fan onto a large poster board-sized painted background, which I then fastened to the inside of a wooden frame with a staple gun.
Though this project is on the lengthy side, I am very satisfied with the result and I encourage you to think outside the box and create your own guide for others at home to follow!