Housing Task Force examines housing costs
Financial aid grant reduction, housing rates both under consideration
In an effort to further include student voices in discussions concerning campus housing, a task force has taken action to involve as much of the student body as possible in an informative survey.
Vice President of Student Affairs Lou Stark created the Undergraduate Housing Task Force in response to recurring complaints from students, according to Undergraduate Student Government President (USG) Chippy Kennedy. Stark boiled the complaints down into three main groups: housing rates, the lottery system and financial aid lost due to housing constraints.
"The Housing Task Force is an administrative call for a group of students to analyze a few different housing policies and report back on what potential changes should be made to most benefit undergraduates," said Kennedy.
Kennedy is one of the students on the task force, and he has been working to quantify students' complaints about losing their grant-based aid if they move off campus. He initially met with the Office of Housing & Residence Life to discuss the reasoning behind this policy and the situation surrounding its establishment.
Victoria Robinson, president of the Residence Hall Association (RHA), is also serving on this task force. She feels that this survey, and the work the task force will do as a result, will be important to students.
"Financial aid and cost is a very important subject that impacts a lot of students," said Robinson. "They should have their voice heard if changes are to be made."
According to Kennedy, this policy was created to keep students on campus when the Village was built; administration had hoped that it would become the center for student life. The policy was integrated as a part of the financial aid budget, and as of this year, students can lose up to $12,000 if they choose to move off-campus. This number changes every year to account for housing rates and inflation.
The second part of the financial aid task force was to gather student responses and figure out how this policy affected the students that receive a housing grant. This is where the survey, which was sent out during the first week of classes, comes in. Questions included what students thought the benefits and drawbacks of living on- and off-campus were, as well as where they lived and how much money they would be willing to give up in order to live off-campus.
"Anecdotally, I can tell you from experience and from asking students that this is not a helpful policy for undergraduates, but we did not have a lot of quantitative data on things like 'this many students are affected by the policy,'" said Kennedy. "This is the number of students that moved off campus and lost money. This is how many chose to stay on campus for the single purpose of not losing that money. We could tell stories of students that were disenfranchised, but we didn't have the raw numbers."
As of print time, USG had received survey responses from 27 percent of the student body. Once they reach at least 30 percent, they can create a report to help describe the situation to Housing and suggest interim measurements as they figure out a solution.
"It's a sort of cost-benefit analysis for the administration," explained Kennedy. "We needed to quantify the experiences: If you cut the grant by 50 percent, you will lose X amount of students [living on-campus]."
According to Robinson, the task force will continue to work closely together to enact the changes that they decide are necessary after going through the survey results.
"We were able to postpone the Board of Trustees' vote on housing costs last year and are hoping to do even more in the future," said Robinson. "The data from this survey could help us back our discussions with housing and administration."
This may not come to fruition for a while, though.
"This is a long term project," said Kennedy. "It's interesting working on something that will benefit students four or five years from now."
Marcel Youkhana, a member of the Housing Task Force that created this survey, says that it is also looking at the costs of CWRU housing itself. The committee compares CWRU to similar universities to see where its housing costs stand and the options for adjusting them.
"One possible solution we are considering is seeing if we can find a way to adjust the housing prices so that there is a less dramatic leap in cost going from underclass to upperclass housing," said Youkhana. "Additionally, we are examining if making housing prices more standardized especially for upperclassmen would be beneficial."
The task force may also be proposing changes to the housing lottery process, with changes possibly being implemented as early as this year.
Robinson says that costs are a huge factor for students to consider, but there are also unique benefits to living in the residence halls.
"I think that a lot of students enjoy living in the residence halls as, not only does it keep them close to campus and classes, but they receive a lot of additional benefits," said Robinson. "There's no other time where you can live in the same building as a bunch of your close friends, have fun and free programs put on right downstairs and have [a Resident Assistant or a Graduate Resident Mentor] right down the hall who's there for you no matter what you need."
About the Writer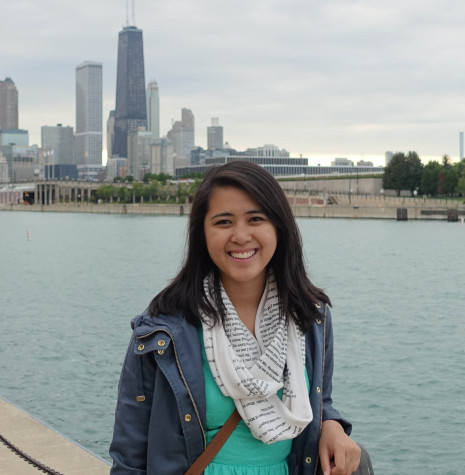 Jeniece Montellano, Social Media Editor
Jeniece Montellano is the social media editor for The Observer and occasionally covers stories for the news and arts and entertainment sections. She has...