Hult Prize @ CWRU looking for students to enter social enterprise competition
Your first step towards $1 million for your startup could be this weekend. On Sunday, Nov. 15, the Hult Prize @ Case Western Reserve University will be holding a workshop to help interested teams get started on ideas for the social enterprise competition.
A social enterprise is a for-profit or non-profit organization that focuses on having a positive community impact over earning profits for shareholders.
The Hult Prize is a collaboration between the Hult Foundation/Hult International Business School and the Clinton Global Initiative. Teams of three to four people are tasked with coming up with an idea to deal with the year's challenge theme.
For 2016 the theme is Crowded Urban Spaces. The goal is to "build sustainable, scalable and fast growing social enterprises that double the income of 10 million people residing in crowded urban spaces by better connecting people, goods, services and capital."
At the Nov. 15 event, teams of students from CWRU, the Cleveland Institute of Art and the Cleveland Institute of Music will have the opportunity to workshop their ideas with local entrepreneurs and venture capitalists. The focus will be on developing a business model, delivering an effective pitch and looking at the case study document provided for participants' use during the contest.
The event goes from 11 a.m. to 3 p.m. in StartMart, a tech accelerator space on the second floor of Tower City Center in Public Square.
Then, on Nov. 21 from 12 p.m. to 2 p.m. in the Thwing ballroom, students will be able to come present their pitches to a panel of judges made up of Cleveland entrepreneurs. One winner will be selected, and that winning team will be university-sponsored for travel and participation in one of the Hult Prize's five regional events in either Boston, San Francisco, London, Dubai or Shanghai.
"It's a great opportunity for us to show the world that Case is dedicated to social good, changing the world and directing our creativity and ingenuity towards meaningful social impact," said Cole Morris, campus director for the Hult Prize @ CWRU.
One winning team will be chosen from each of the regional events. They will receive a one-year membership to the Clinton Global Initiative and the chance to spend the summer working at the Hult Prize Accelerator. Those five teams, plus one wildcard, will deliver their final pitches after this period and one will be selected for the $1 million prize.
About the Writer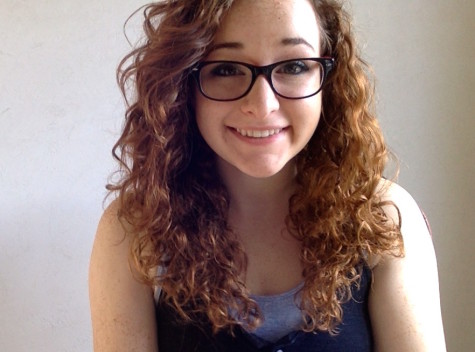 Julia Bianco, Director of Web and Multimedia
Julia Bianco is a senior cognitive science and political science student currently working as The Obsever's Director of Web and Multimedia. She has...