Humans vs. Zombies continues, with new rules, following Oregon shooting
In light of the Oct. 2 shooting in Roseburg, Oregon, some campuses cancelled their Humans vs. Zombies (HvZ) games entirely. Initially, Case Western Reserve University's game of HvZ, already underway when the shooting occurred, continued as usual.
A few days later, following discussions with professors and administration, the student group in charge of CWRU's HvZ games, HvZ Core, decided to make several rule changes designed to keep players safer and to help bystanders feel at ease.
Fifth-year student Libby Mitchem has played Humans vs. Zombies (HvZ) for nine semesters—ever since she first arrived at Case Western Reserve University—and is now a member of HvZ Core. She helped to create the new rules which governed the latter part of this semester's game.
"We heard, not complaints, but concerns from professors and the administrators at Case about the Nerf guns and concerns over safely, mostly," said Mitchem. "We had a few people with painted Nerf guns—Nerf blasters—that looked more like real guns so those professors were a little bit on edge about that, just seeing that around campus."
In addition to advice from faculty and administration, the possibility that a report of a gunman near East Boulevard was actually describing an HvZ player pushed HvZ Core to make alterations to the rules.
The changes were announced Oct. 7, seven days into the ten-day event.
Many of the new rules focus on the Nerf blasters students carry around during the game. In the past, HvZ Core had allowed people to carry modified blasters as long as they received approval for their design. After professors expressed concern about the similarity some blasters had to guns, HvZ Core decided to remove this allowance entirely. Even previously approved blasters were no longer acceptable. For players who only owned blasters, HvZ Core noted that they were still allowed to throw socks to stun other players.
Another change was the banning of concealed weapons. Players were previously allowed to hide weapons in backpacks or underneath jackets, but now they had to be in plain sight.
Players were also no longer allowed to wear any overtly tactical clothing. This involved ammo vests for carrying Nerf darts, camouflage and trench coats. Mitchem and the rest of HvZ Core felt that this new rule would affect the fewest number of people, but that it was still worth adding.
Boundaries were also shifted. Areas no longer allowed in gameplay included East Boulevard, Wade Lagoon, Cedar Hill, Edgehill Road and South Overlook, the MLK bus stop and the Cedar-University Circle transit station. These areas had previously been inbounds to make participation easier for students living off-campus, but ultimately HvZ Core decided it would be safer to eliminate areas outside of CWRU entirely.
"We decided to restrict our boundaries a bit so that anything within play was also well within Case," said Mitchem. "So anywhere people would be playing HvZ, you would also know that you were on Case campus."
These alterations had little effect on actual gameplay, and HvZ Core received only a small amount of protest to the changes themselves. Most opposition to the rules came from veteran players and alumni who learned of them. The biggest concern to the majority of players, though, was the lack of transparency in the decision process.
"The facts were that we heard from administration Tuesday afternoon, and Tuesday night everybody who was a Core member and a couple Core alums met to discuss this," said Mitchem. "And we sent out the email directly following that meeting because we wanted to have a quick response. We regretted having to do it without informing players that it was going to happen, but we don't regret making the changes because the safety of the students at Case and everyone in this community of Case is more important than having that back and forth at that time, especially as late in the game as it was."
Though there were few compliance issues, Mitchem urged those who did have objections to speak with HvZ Core about their concerns.
"The big thing we're telling anybody who had any issues with it is that they can always get in touch with HvZ with any concerns that they have about things like this," said Mitchem. "They can always join Core, or apply to join Core, if they are still on campus and want to stay involved with Humans vs. Zombies and they want to have more of an input during things like this."
These rules aren't necessarily in place permanently. They were a special case for the Fall 2015 game, and HvZ Core plans to have a basic rewrite of its rules and constitution going forward. It's possible that not all of the Fall 2015 changes will be implemented for the Spring 2016 game, and rules that are kept may be altered.
About the Writer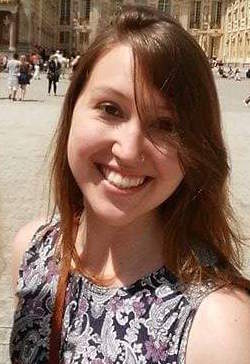 Anastazia Vanisko, Copy Editor
Anastazia Vanisko is copy editor for The Observer and writes for the news section. She is a third-year political science and dance double major, with minors...