IFC and PHC presidents talk moving forward, co-sponsorships and Culture of Care
This week campus insider sat down with William Oldham, the president of the Interfraternity Congress (IFC) and Gina Belli, the president of the Panhellenic Council (PHC).
Moving forward from membership reviews
Both Oldham and Belli want to use the recent struggles within the Greek community to push for positive change moving forward. Specifically, they discussed the membership reviews that many chapters have undergone recently following repeated sanctions from the Greek Life Office (GLO). (For more, see "Under Review," front page.)
"We want to use what's happened and look at what went wrong, what we can do better, how we can make change in the future," said Belli. "We want to look at what resources the chapters were missing that would have been helpful to have. Our responsibility is to make sure every chapter is doing well, so we are trying to learn from in our past in a positive way."
The IFC Judicial Board is meeting with the presidents of the fraternities involved to discuss what they felt was missing in their chapters that led to the membership reviews. They hope to take the information to find out what areas they need to be paying more attention to.
They have also been showing the open cases, with chapter names removed, at general body meetings for both IFC and PHC to help increase transparency and accessibility.
"We want the risk managers to know what steps they should be taking," said Belli.
"What happened happened for a reason," added Oldham. "But we are trying to see what we can pull out of those that will help in understanding and finding ways to adapt."
Co-Sponsorships
Both IFC and PHC will be offering co-sponsorships to campus groups and departments that fit within their values of leadership, scholarship and citizenship.
"A big theme for Greek Life is development, so any time we can find development opportunities for the campus as a whole that fall within our values, we want to help provide for those," said Oldham.
Students and organizations that aren't affiliated with Greek Life are still welcome to apply.
"We think it's important to create programming and events that go beyond just the Greek bubble," said Oldham. "I think we have a pretty integrated Greek campus, but this is a way that we can open ourselves to more non-Greek students and allow them and our community to develop as a whole."
Culture of Care
The IFC and PHC Vice Presidents of Social Responsibility will be working together to ensure that the GLO's Culture of Care is fully represented in the chapters. Oldham and Belli want to ensure that chapters know how to report a sexual assault if a member comes forward and how to deal with mental health issues and medical amnesty policies, among other things.
"We want to make sure that each chapter has all their resources laid out plain as day," said Belli.
"I think that's cool because Culture of Care is something we talk about a lot, but it's hard to wrap your head around," added Oldham. "It's very much a lens to look at things through. The tangibles of Culture of Care are things we already are doing but can do better. We want to focus on prioritizing people over the processes."
About the Writer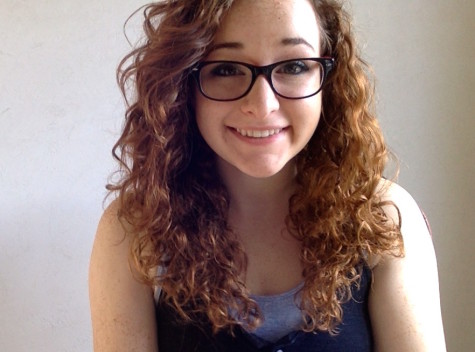 Julia Bianco, Director of Web and Multimedia
Julia Bianco is a senior cognitive science and political science student currently working as The Obsever's Director of Web and Multimedia. She has...