Improve your Saturday nights with IMPROVment
Case Western Improv Troupe Has Packed First Show
Case Western Reserve University's premiere short-form improv comedy troupe, IMPROVment, kicked off their performance season with a warm—or, dare I say, hot and sweaty—welcome from an entirely packed Eldred Blackbox theater on Sept. 3 from 10 to 11 p.m.
"It was great to come back to school and perform with some of my best friends," said fourth-year student Brett DiCello, president of IMPROVment
IMPROVment's performances are usually every Saturday at 9 p.m. in the Blackbox, for free, and typically consist of different improv games, including "The Dating Game" and "Stunt Doubles."
The troupe feeds off of audience suggestions of either words, places or phrases. The performers create different scenarios revolving around what they're given.
The imaginary situations may be conventional. Or someone may be trying to find out if a weight-conscious Zeus would be their perfect soul mate. Or someone may be attempting to pick a lock with a raccoon that was being kept down their pants.
No matter the situations, most everything generated positive, supportive feedback from the audience that Saturday night.
"Truly, there isn't anything I don't love about being in IMPROVment except the fact that I can't do it for the rest of my life," said Margaret Kowalski, a second-year student and troupe member since last semester. "My favorite part is being able to create all kinds of new characters and scenes with my hilarious fellow troupe members."
Kowalski succinctly put it, "[IMPROVment is an] amazing group of people getting together to make an audience and each other laugh by playing pretend."
Auditions for the troupe will be held on Sept. 13 and 14 at 7 p.m. in the Blackbox, and will consist of playing different improv games with the troupe. There are currently 18 members and there is no real "cap."
It's not uncommon for members to have not had improv (or any onstage, for that matter), experience prior to auditioning.
"I auditioned for IMPROVment … on a whim. My improv music experience was almost nothing…. Next thing I knew, I was surrounded by the friendliest, funniest group of people I've ever had the privilege to meet," Treasurer of IMPROVment and pianist, fourth-year student Jonah Roth, said. "You never know what might be your next big thing until you try it."
"The thing I love most about IMPROVment is the professional attitude we all take towards our art while still building lifelong friendships and bonds," DiCello said. "The best way to get better at improv is to go to improv workshops, do more theater, write comedy and watch as much improv as you can. IMPROVment is one big happy family and we're always excited to add on new members!"
Even if auditions and performing "aren't your things," or you can't commit to three practices a week, one of IMPROVment's priorities is to bring a feel-good, positive attitude to everyone involved, especially their loyal audience, who willingly sat in a tightly packed, sweltering black box theater for an entire hour.
"We're certainly one of the more underrated groups on campus… everyone should come and check out one of our shows," DiCello said. "We're going to keep doing shows on campus, hosting excellent conferences, and doing comedy at many different venues across Ohio and hopefully the U.S. at some point. We'd also like to be able to offer workshops to CWRU students and local companies that would apply improv to a more academic or professional setting."
For more information about the troupe and its upcoming events and performances, go to improv.case.edu and like IMPROVment on Facebook.
About the Writer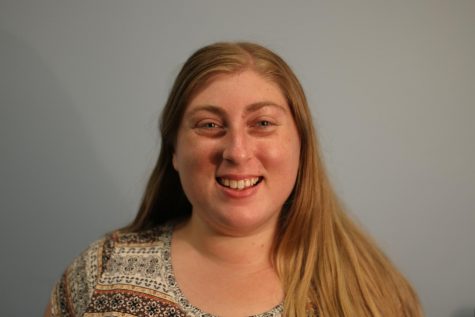 Sarah Parr, Director of Business Operations
Sarah Parr is a fourth-year at Case Western Reserve University and has been involved with The Observer since day one: she was the social media editor for...