IMPROVment's 6th Annual Lake Effect
"I like to lift weights in the forest because it hardens my soul. What do you like to do on a first date?"
This was how IMPROVment's president, fourth-year Brett DiCello, introduced a huge audience to the idea of suggestion-based improvisation games.
Bringing together four other improv comedy troupes from Ohio to campus for a night of free laughs, IMPROVment hosted its 6th Annual Lake Effect Improv Comedy Festival from 7 to 9 p.m. on Saturday, April 8 in the Tinkham Veale University Center ballroom.
DiCello's favorite part of Lake Effect is getting to meet and perform with other troupes. He hopes that in the future, they "can have a full day festival with troupes from all over the country performing [and] have workshops and performances with pro troupes." He adds that he also would like "more funding so we can cater the event all day long."
The five troupes participating in the festival included Lady Parts from Bowling Green State University (BGSU), Torque (a local professional troupe), 8th Floor Improv from The Ohio State University, The Plastic Shatners from BGSU and, of course, Case Western Reserve University's premier short-form improv comedy troupe and host of Lake Effect, IMPROVment.
Lots of the games played by other troupes resembled classic favorites that IMPROVment play almost every Saturday night. Some popular ones included Switcheroo and Show me. Some of the troupes also played games that incorporated a keyboard including Songologues, Blues (in Saturday's case, The Political Blues), and everyone's favorite, Ho-down.
One unique game that the Plastic Shatners played was called "The Good, the Bad and the Ugly." Three troupe members portrayed three different points of view on questions from the audience. Questions ranged from "how do you make mac n' cheese?" to "how do I sell my bellybutton lint?" One troupe member answered all questions by stroking a "cat" and beginning with, "you come to me in your time of need." Another member got sidetracked by talking about his "resume," trying to impress an "interviewer." The third member always ended up talking about milk and being a literal "motherfucker." It was very interesting and hilarious, as well as brave considering his mother was in the audience—which he mentioned while on stage.
Most troupes demonstrated short-form improv games, but 8th Floor gave the audience a taste of long-form improv using a single audience suggestion to fuel a bunch of different scenes all flowing into, and having something to do with, one another. With just the suggestion of "Cinnamon Toast Crunch," scenes ranged from a first date with the guy offering to eat mushrooms, to which he is allergic, out of love for the girl to a man drowning in Lake Erie because he wanted to swim with a dolphin to a rebellious history class that refused to believe that Abraham Lincoln was president.
What really brought everything together and beautifully celebrated the community within all improv comedy troupes was the last game played at the festival: Clusterf*** (and it was for everyone). Try fitting over 40 college students on a single stage to perform short improv scenes—the result is amazingly hectic, but awesome at the same time.
Striving for one person from each troupe to be in each scene didn't always work perfectly, but the result of a comedic fraternity was clear. The final moments on stage for all improvisors was set to the live, instrumental music of "Do You Hear the People Sing?" from Les Misérables, and everyone was flapping their arms in such a way that it looked like they were waving goodbye to the audience in a silly fashion. But they were all doing it together, and that sort of perfect ending to the show couldn't have been better even if it was planned.
About the Writer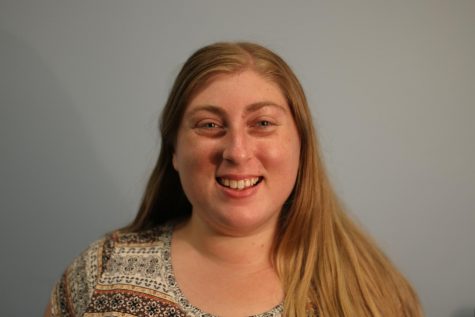 Sarah Parr, Director of Business Operations
Sarah Parr is a fourth-year at Case Western Reserve University and has been involved with The Observer since day one: she was the social media editor for...