Changes and high hopes as the Indians open season
Despite their first game of the season being canceled due to weather, the Cleveland Indians' season is underway.
The Indians are considered to be worthy competitors in this year's wide open American League. Even with the division rival Kansas City Royals returning major parts of their club from last year's World Series championship team, the Indians are many people's favorites to win the division and make a post-season run.
The key to the Indians' potential success is their pitching rotation, considered by many to be the best in the American League. The Indians were unable to lock down their lineup until the final week of spring training, sending Trevor Bauer to the bullpen and naming Cody Anderson and Josh Tomlin as Cleveland's number four and five starters. This simply shows the depth of the rotation behind young fireballers Corey Kluber, Carlos Carrasco and Danny Salazar. Kluber is coming off a down year after a 2014 campaign where he pitched his way to a Cy Young Award, but has a bit of a chip on his shoulder to prove it wasn't a fluke and will be leading the Indians on the season.
The Indians, however, do have both hope and questions when it comes to their offense. The starting lineup is highlighted by the Indians' young shortstop Francisco Lindor, formally one of the top prospects in the game and a likely staple of the Indians' core for years to come. The shortstop was called up mid-season last year and hit for a .313 average and .482 slugging percentage in the final 99 games of the season. Combined with his incredible fielding ability Lindor finished second in AL Rookie of the Year voting behind Houston's Carlos Correa, and has brought a lot of hype to Cleveland.
However not all of the offense can rely on Lindor, and the Indians will be looking for some of their veterans to play to the same level as in past years, while at the same time avoiding injury. Michael Brantley is still recovering from last year's injury. Starting catcher Yan Gomes only started 95 games last season. The Indians will have a hard battle ahead of them and will need their starting lineup to stay healthy enough to make a run for the top of the division.
Despite the potential for injury the Indians seem built to last and be competitive all summer long and thus gives Cleveland hope for the playoffs. But of course, baseball is a crazy sport, and over the next six months anything can happen.
About the Writer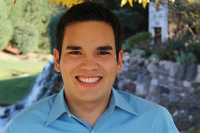 JP. O'Hagan, Sports Editor
JP. O'Hagan is powering through his third year as Biomedical Engineering major and Spanish minor, while serving The Observer as Sports Editor. JP is...