Interdisciplinary study becomes the new norm
Two new majors enacted this fall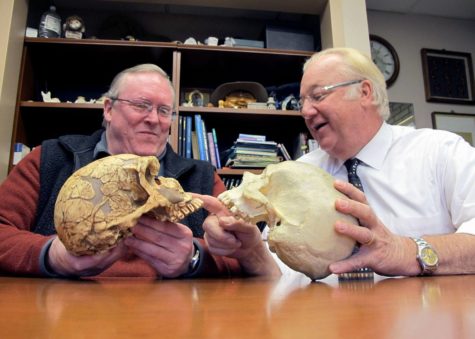 Studying evolutionary biology with the rigorousness of a historian and analyzing medical data set with the precision of a mathematician. These are the skills that the two newly approved majors, data science and origins science, are striving to foster at Case Western Reserve University (CWRU). Responding to the increasing academic trend of interdisciplinary studies, the two majors aim at bringing both sides of Euclid Avenue together.
Data Science major and Applied Data Science (ADS) minor
The ADS minor, which just started its third year on campus, and the Data Science major, a program that newly received approval from the Ohio Board of Regents, were the brainchild of President Barbara R. Snyder when she served as the chair of the Business Higher Education Forum (BHEF) from 2013 to 2014. BHEF assembles prominent university presidents and business leaders in search for opportunities to advance innovative education and seek workforce solutions. In 2013, BHEF partnered with CWRU to initiate a data science workforce strategy, which first proposed to establish new undergraduate data science major and minor program at CWRU.
A combination of mathematics, statistics and other disciplines, the data science major and ADS minor are intended to create a competitive workforce in industries and businesses that possess competence in data analysis and meet the increasing market interest in big data.
"Big data is a hot topic right now. Companies are interested in getting into big data and learning how to do data analytics," said Christopher Littman, a lead administrator for the data science major. "Students are coming out without those skills. They might be well trained in engineering but they lack the complement of having the data science capability."
The ADS minor has been operating for two years and is led by Roger French, a professor from the Department of Material Science and Engineering. Last spring, the ADS minor program celebrated the graduation of its first minor degree owner, who is an economics major.
The minor program requires students to take five courses from five levels. Courses in the first two levels are chosen from other majors like electronic engineering and computer science, statistics, operations, etc. Starting from Level Three, core courses for data science, such as DSCI 351: Exploratory Data Science, and DSCI 352: Undergraduate Data Science Research: Privacy, Openness, Security Ethics, Value will be open to students. Meanwhile, selected courses from other disciplines can also satisfy the degree requirements.
Besides the five levels that cover the spectrum of data analytics learning, there are also three domain areas from which students can choose the one that interests them most. The domain areas, ranging from engineering to health to business, are intended to guide students to apply the skills they learn in data science to other disciplines.
At level four, students are expected to conduct their own research projects with real world data sets. Therefore, students have the chances to use the skills that they have acquired while pursuing the data science major in any other field that they are interested in.
Besides the ADS minor, the students will also have the option to declare their major in data science this fall. Students will earn a Bachelor of Science degree for the data science major, which is affiliated with the Department of Electronic Engineering and Computer Science.
Littman points out that data science is endeavoring to be an inclusive, multi-disciplinary field that not only attract students from engineering majors, but all undergraduate students at CWRU. The flexibility of data science major and minor grant students the opportunity to design their own course plan to accommodate their other academic interests or majors.
A case study of CWRU's data science program, which was recently conducted by BHEF,  mentions the T-shaped skills they want to develop among CWRU students. The base of "T" represents the primary area of study that a student majors, while the perpendicular line above is the seemingly unrelated skills that a student will develop outside of their major. Littman asserts that it is these "seemingly unrelated" skills that give students an edge in the job market.  The BHEF case study describes data science as one of the "across academic disciplines, domain specific skills" that the industry needs.
Currently, there are 11 students enrolled in the ADS minor program and 63 students on the data science major mailing list. Littman said that the short term goal is to reach 100 students on the mailing list by the spring semester and, in the future, to have 20 students graduate from the data science minor or major program every year.
Littman is glad to see that there DSCI 351 has reached its enrollment capacity, which is 20 students. Littman also recognizes that more outreach to the student body and collaboration among faculty from different departments are needed to give data science a stronger presence on campus.
Origins Sciences
As the nation's first undergraduate degree program in origins, the major origins science is bred from the creative vibe of the Institute for the Science of Origins (ISO). Nearly a decade ago, ISO was founded to assemble a group of cross-scientific discipline faculty and researchers from both CWRU and the Cleveland Museum of Natural History, as they sought an understanding of the evolution of complex scientific systems.
The idea of having a origins sciences major emerges when students who are involved in the institute demonstrated great interest in this field. It took the institute about four years to establish this major. Last semester, the institute launched an one-credit pilot course, Origins 101: Origins Prologue, Life of the Universe, and this fall, students can officially declare their major in origins science.
With the major being approved, more new courses are added to lay down the foundation of the core curriculum of origins science. Courses are designed with different emphasis on various academic disciplines such as physical sciences, evolutionary biology, human evolution and mathematics.
The origins science major also features internships at public radio in science and many fieldwork courses that provide students possibility to travel globally for their research. Currently, ISO is leading a research project on dinosaurs in Montana and another one on mammal fossils in Mongolia. The many resources that ISO possesses will be open to origins science majors, too.
Patricia Princehouse, the director of the evolutionary biology program, did not hesitate to express her enthusiasm for this new major, "We are giving students conceptual opportunities that are usually reserved for grad students or even faculty. We are hoping to see students collaborating with faculty, and we even like to see them bringing faculty together on joint project that the students initiate and recruit faculty for it."
She mentioned that fellows at ISO have come up with many very innovative projects that "no one would have thought of, if [the fellows] hadn't been sitting next to that person for lunch." Princehouse said she would love to see this kind of dynamic replicated at the undergraduate level.
Although origins science is a pre-medicine friendly major, Princehouse believes that the origins sciences major is not confined in any single discipline and is able to grant students an unique, multi-faceted academic experience where students from different fields inspire each other and collaborate together for scientific advancement.
"We like diversity and what we would ideally like to see is a mix," Princehouse said. She hopes that students majoring in humanities will choose origins science and bring their writing skills to the science field "because that is a desperate need in our society today, globally, and we would love to support that."
Students have also shown strong interest in origins science. Last year, 15 students were enrolled in Origins 101 and this year there are 15 more students registered for this class. On  August 29, ISO hosted a science slam at Happy Dog, where about 150 students and ISO fellows participated. Upcoming events and scientific symposiums are expected to drive more students' interest towards origins science.
"We would like the major to attract some really terrific ambitious students, who want to help shape the future in a lot of ways," said Princehouse.
About the Contributor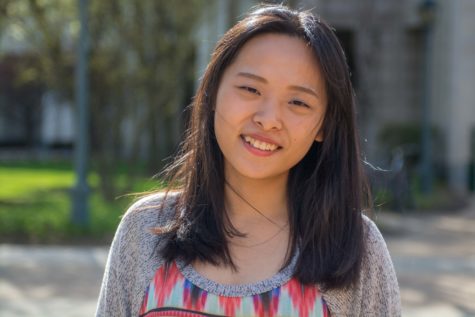 Celia Wan, News Editor
Celia Wan is a sophomore majoring in mathematics and history. She joined The Observer in the fall of 2015 and became the news editor at the end of her...