International News Roundup
There were independence referendums in Spain and the Middle East, an entire U.S. Territory over a week without power, same sex marriage in Germany and a secret sonic weapon attacking U.S. spies in Cuba. Beyond the Bubble returns to catch you up on some news stories you may have missed in the last week.
Catalonia Independence Referendum
Last week in the Spanish state of Catalonia, the provincial government carried out an independence referendum that resulted in protests and riots on a large scale. The referendum, which was declared illegal by the courts of Spain before it took place, saw 90 percent of the 2.26 million Catalans who voted choose succession, according to The New York Times. This is despite the fact that the region will not be allowed to separate.
The result of this vote was widespread violence and anger across the region, as the State Police smashed through polling places and confiscated approximately 770,000 ballots. Videos on social media and major news networks showed officers dragging voters out of polling places by their hair and beating crowds with batons. More than 40 unions in the Catalan region went on strike Tuesday to protest what they called a "grave violation of rights."
All told, the violence in Catalonia saw at least 750 people report injuries, including dozens of police officers, although no one thus far has been killed in the violence.
Puerto Rico Continues to Struggle
In Puerto Rico this week, efforts to rebuild from the devastation caused by Hurricane Maria continued to suffer from lack of power and federal assistance. As of Monday, some 720 of the island's 1,100 gas stations had reopened, though the U.S. territory remains almost entirely without power and in desperate need of assistance. Political battles have broken out between officials on the island and the president, who have disagreed over the administration's slow response to open Puerto Rico's ports for all incoming aid and limited on the ground response. President Trump said that "[Relief efforts are] going really well, considering," and added, "People can't believe how successful [it's] been."
These comments, according to San Juan Mayor Carmen Yulín Cruz, weren't exactly based in reality. She told The New York Times last week that "[the hurricane response] is, damn it, this is not a good news story…This is a story of a devastation that continues to worsen."
Fuel-related desperation on the island has also created a black market for the diesel fuel needed to run generators, as it took the island a long time to get fuel distribution back to even a serviceable level. Food and clean water remain limited in supply, and the 10-day lifting of shipping restrictions that are currently allowing for increased assistance on the island will run out by the end of the week.
Same Sex Marriage Becomes Legal In Germany
On Oct. 1, a bill passed in June in German parliament went into effect, legalizing same sex marriage in Germany for the first time. Registered partnerships for same sex couples have been available in Germany since 2001, but full marriage rights include different tax and adoption benefits. Additionally, this provides same sex couples in Germany with a feeling of acceptance by their country as full members of society. This fact isn't lost on Germany or its registry offices, which opened on Sunday in many places for the first time so that couples could get married on the day it became legal.
U.S. Issues Travel Warning For Cuba
Following secret sonic weapon attacks on U.S. families and diplomatic personnel, the U.S. Department of State has issued a travel warning telling all U.S. citizens to stay out of Cuba. The attacks, which saw victims targeted with a high pitch invisible weapon that causes hearing loss and brain injuries from practically unidentifiable sources, have resulted in the U.S. putting its people on high alert and telling citizens to stay out of the country. The attacks reportedly began just after President Trump was elected last November.
Kurdish Referendum Declared Illegitimate By Iraq, Rex Tillerson  
Secretary of State Rex Tillerson issued a statement responding to last Monday's Kurdish independence referendum on Thursday of last week, saying "The United States does not recognize the . . . unilateral referendum" and that the "vote and the results lack legitimacy."
The Iraqi government issued a flight ban in response to the referendum, which the Federal Supreme Court of Iraq deemed unconstitutional. The ban restricts international flights to the Kurdish regional capital of Irbil in an effort to restrict the power of the Kurdish government, according to The Washington Post.
Leave a Comment
About the Writer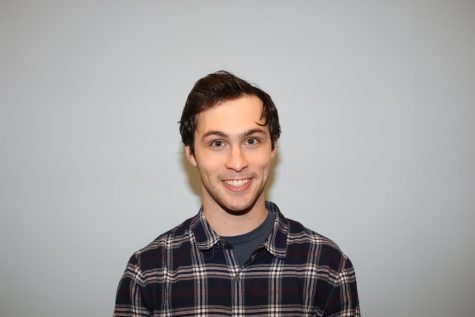 Henry Bendon, Staff Reporter
Henry Bendon is a fourth-year political science major who has been writing and taking photos for the Observer since the fall of 2016. In his time with...