Italian program screens baseball documentary
Baseball has always been a big part of Cleveland culture, and on Wednesday, March 28, students and faculty at Case Western Reserve University have an opportunity to learn more about it. At 7:30 p.m., a "Celebration of Italian American Baseball" will feature a screening of an award-winning documentary, "Italian American Baseball Family," followed by a Q&A panel with the filmmaker, Roberto Angotti, as well as a panel of baseball historians.
Directed by Angotti, the documentary focuses on the Italian-American experience and how Italians were able to assimilate into American society by one of the nation's main interests—baseball.
"Italian American Baseball Family" was made possible through one of the three inaugural Russo Brothers Italian American Film Forum Grant, which Angotti received last year. According to an interview with We the Italians, Angotti then shot the documentary within 90 days. The film was then shown with the two other grant winners' at the National Italian American Foundation 42nd Anniversary Gala last fall and won the Russo Brothers Italian American Film Forum Award.
The second half of the celebration is a panel featuring Angotti, as well as baseball and Cleveland Indians historians Scott Longert, Joseph Wancho and John McMurray. Both Longert and Wancho have published books on the history of the Cleveland Indians, and in addition to chairing two committees in the Society for Baseball Research, McMurray has had articles printed in major national publications.
The event at Strosacker Auditorium is sponsored by the CWRU Department of Modern Languages and Literatures Program in Italian, Department of Physical Education and Athletics, CWRU Spartan Baseball, and CWRU Film Society.
Film Society became involved after being approached by Denise Caterinacci, the department representative for Italian.
"The department deals with the rights to show the film and the organization of the event, and we take the movie and have our projectionists screen it," said Jonathan Schaeffer, co-director of Film Society. "So we help host and show the film."
Event: "Celebration of Italian American Baseball"
When: March 28
Place: Strosacker Auditorium
Cost: Free Admission
Leave a Comment
About the Writer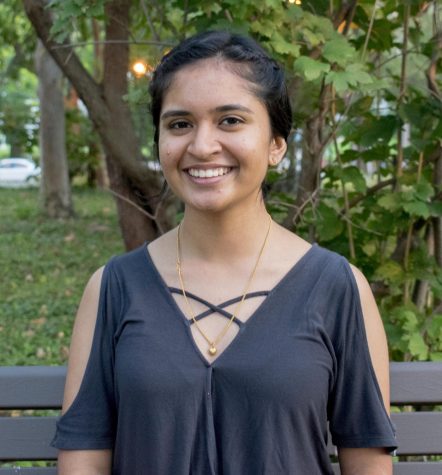 Smruthi Maganti, Arts and Entertainment Editor
Smruthi Maganti is a third-year student studying biology with a minor in public policy. After a year of copy editing, this is her first year as the A&E...