It's Okay to laugh
For the last few years, people have been saying things "can't get worse." Please stop, or at least knock on wood. Seeing as laughter often turns out to center around tragedy or something else negative, comedians are in the unique position of helping us process uncertainty, no matter who we are.
The news these days is dark, but great comedians, with their diverse views on both thrilling and mundane experiences, offer a rare and warming light. Be they male or female, young or old, American-born or expats, now more than ever, we look to these entertainers to provide absolution for our own discomfort, further dialogue about difficult moments and, of course, make us laugh, the oft-touted best medicine. 
"Metropolitan Life"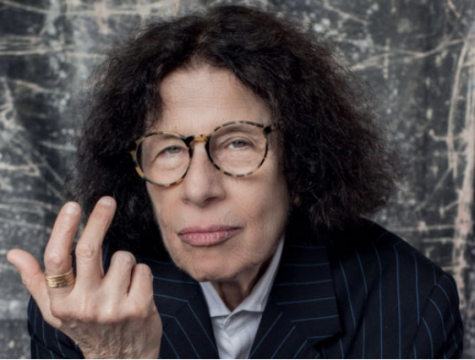 Where to read: Kindle ($10.99), countless used physical copies
Fran Lebowitz does not have to bow to your comedic efforts (cue her lackluster response to Jimmy Fallon's innumerable efforts) and she will one-up you in wit and banter every time. In embarking on her work, it is hard to peg quite what Lebowitz is. A writer? A critic? A cultural icon, who (hot take) made and then rode in on the tails of Andy Warhol? In fact, she identifies as a writer, but describes her career and public persona as simple observation. 
"When I was a child it was called talking back, now it's called public speaking. There's really no difference" she has explained to talk show hosts and college auditoriums alike. Her 1978 debut, "Metropolitan Life," is a piece of hilarious social commentary that, while hardly friendly, makes a reader want to look up from their cell phone and befriend this woman who never got one herself. It would be easy to assume that social distancing would be difficult for someone with no ability to connect with the outside world through Instagram, Facebook, even Facetime. But Lebowitz expounds on her ability to self-entertain, to any passing reader's pleasure. 
Delightful considerations of growing up in the Cold War, references to Ms. Magazine and going out for cigarettes all lend a certain antique quality to the work. Beyond quirky comfort, the dated material (an embodiment, it seems, of character) is a reminder that we've made it through tough times before. While perhaps not the intention, Lebowitz can be seen as a beacon amidst uncertainty, a reminder of the greatness that New York City has always embodied. Or at least an in-depth examination of the subject matter, if you broadly disagree. Her tips on attending the disco can be broadly applied and her nostalgia for the past normalizes our own discomforts on any given Tuesday.
In times of uncertainty, Lebowitz will give opinions. In times of loneliness, Lebowitz serves as an undeniable presence. Her "laziness" serves as an inspiration. So whether looking for a 10-minute read or a book for a full rainy Sunday, her elocutions on life in the city take you to another world while considering the one around us.
Taylor Tomlinson: "Quarter-Life Crisis" (1 hour)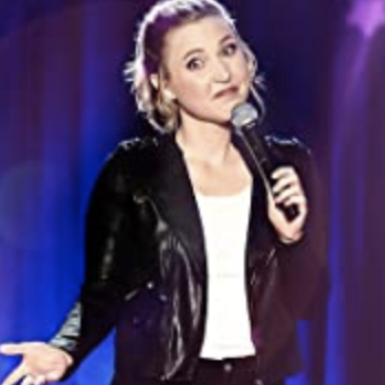 Where to watch: Netflix
"No intuition, no instincts and no gut to listen to." On top of being a regularly maligned generation, those of us near or in our 20s have no idea how we're supposed to be living our lives. Growing up in a time of terrorist attacks, war, the return of Nazis and now a global pandemic, us '90s babies are just trying our best to get life figured out. Our less-than-fully-developed brains yearn to make a positive difference in the world. 
Even as she assures us that we "don't have to laugh," who can help it as an outrageously endearing Taylor Tomlinson, with a face that says "I'll raise your baby," balances self-deprecation with an enviable command of her audience. Rather than hating the ideals of any religion, Tomlinson speaks to her own experience with abstinence, sexualization and being a sheltered young adult in the U.S. as she mimics her Christian father, the reigning "Dick Goalie" whenever a new man might enter her life. Her love of hard work and pride in being an up-and-coming comic of her generation place her in the spot of a reluctant, severely underqualified role model.
Like many comics of her time, Tomlinson shares stories of her own strive towards noble humanity. Less similar to many of her peers, she shares stories without the need to preach. Just like when her dad opened a box of his daughter's lingerie, we all have to accept some of the tougher things in life. Unlike her father, it's probably wise to laugh while we do so.
Jayde Adams: "Serious Black Jumper" (1 hour)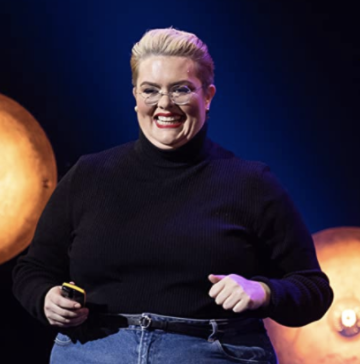 Where to watch: Amazon Prime Video
I used to love a rainy Saturday when my dad would pop in a VHS like "The Birdcage" or "Young Frankenstein." Jayde Adams also gives you that cozy, "why am I giggling?" feeling. She trimmed down her audacious clothing, cleared the stage of backup dancers and stopped singing altogether, gifting the audience with a stripped-down version of herself. This somber Adams brings a dark, vulnerable shift in comedy that is nearly therapeutic (as seems to be a trend in modern shows). More than happy to be her uncertified counselor, it was easy to relate to Adams in a way that I didn't originally anticipate. 
Despite our differences in age (she's a seen-it-all 35, I'm still in college), cultural background (she's urban English and I'm Ohio white) and opinion of Beyoncé (she thinks Queen B is overrated while I am convinced she is a magic goddess), her acknowledgement that it's hard to be a comedian today without "trying to inflict change upon your audience" is a refreshing one. It's something Adams does so beautifully. "We're pretty serious nowadays, guys" Jayde says in the trailer for her special, summing up feminism while simultaneously poking fun at herself for being yet another woman talking about the subject. In "Serious Black Jumper" (originally titled "The Ballad of Kylie Jenner's Old Face"), she uses the powers granted by a black turtleneck to challenge our views of what may constitute effeminate behavior in modern society. The key here? An acknowledgement that most of her generation's comedians are trying to do just that. Gone are the days of just a few comedians yelling at their audience. Now, most are there to make some huge change and do something that "matters." Jayde acknowledges this desire to make a difference by recounting her failure to do just that in an interaction with a teenage girl. Her special came to me like a welcome break from keeping up with real life amidst the realities of a pandemic. While I can't exert control over the crisis or develop a vaccine in my own basement, I can follow her lead by trying to be a small positive in others' lives. Either way, I will wear a serious black jumper and feel better about it all.
George Carlin: "It's Bad for Ya!" (1 hour)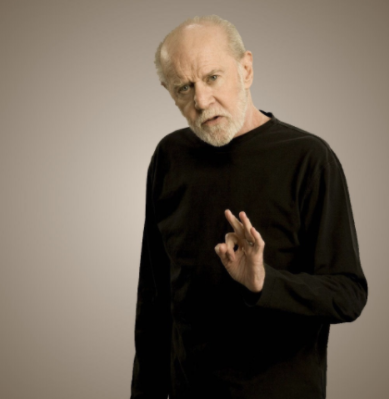 Where to watch: Amazon Prime Video
 If you enjoy comedians like Jerry Seinfeld or Tig Notaro or even your funny cousin, you owe a lot of your laughs to George Carlin. In his specials, he often berated the crowd, yelling at the very people who made up his expansive fan base. His last, the HBO standup special "It's Bad for Ya!" that aired around three months before his death of a heart attack at age 71, showcases his comedic intellect as he tells us not to trust anyone, shares his own opinions as truth and then shakes his head as if sure the audience doesn't get the joke. This lack of faith in those viewing his show gives Carlin a platfor m to explain things in a very simplistic way. His calling of bullshit on most of our cultural paradigms helped me to enjoy his chiding tone, which was fitting of someone 50 years younger; I felt as if we were figuring it all out together.
Being old is a lot like being in your 20s. Just as we forget those who have come before us, those in their 70s dismiss those who are just starting to try and figure things out. Best part of being in either demographic? According to one "old f**k" as Carlin refers to himself, you get a break for everything because the bar is so low. (This bar is perhaps just as low for the rest of society, however, as we exhibit such things as national pride and a belief that our government "gives a f**k," all while being concerned with other people holding up their end of things as we neglect our own.) The show starts with a clear statement that Carlin has no belief in a higher power or much beyond a physical reality. Towards its ending, our wacky septuagenarian guide is asking us "what would Jesus do?" Sardonic answers to this query remind us to take advantage of everyone, never forget our proverbs and, above all, question everything (especially Jesus).
The negative perspective of this show is not one that I am used to appreciating, let alone exhibiting. As we're stuck in quarantine, it is easy to romanticize life outside of current reality. Carlin may be the reminder we all need to ask, is life outside of our mundane at-home existence really that much better? Carlin's childlike anger is as honest as it comes, and it's up to us to question or accept it. Don't look at me, you're the one who has to decide how it all goes, anyway—good comedy just reminds us that we're the inventors of our reality.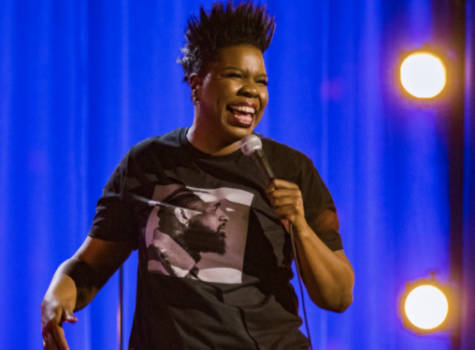 Where to watch: Netflix
Leslie Jones … knows she is a lot, and the beauty of her "special special" is in the space she takes up as she reflects on her past, wonders about the future and revels in the present on her 52nd birthday weekend. Strutting back and forth and miming herself with a walker or texting an ex—any of your pretty standard possible future activities—she creates laughter at and with those around you. As she screams "WHYYYYY" untimidly into the microphone, its reverberation matches the at first hesitant and then mounting giggles. Her continued wailing is frequently broken by her own peals of laughter, because she has earned this moment and every guffaw in this room. She does not attack her audience like, say, a Carlin or Dave Chappelle, but that isn't to say she goes easy on them. Rather, she does "crowd work" in a personal way, screaming at one woman to stop wearing a "'Little House on the Prairie' sweater" while still in her 20s, so that she can continuously remind this girl to get out of herself and go a little crazy. Her lessons also extend to a man in the front row, in fact climbing off the stage to scream at him for his poor, sweet wife having to deal with him. Well, deal with his dick, actually, the operative word absolutely wailed from the top of her lungs.
These select members of the audience do take some abuse from our entertainer, but she treats them as she does herself, never making a pointless jab without including some degree of wisdom. Any middle-aged white man in the audience could've really used Jones' public service announcement on the subject of below-the-belt hygiene. All 20-year-olds in the audience could benefit from Jones' repeated reminder to "enjoy your 20s, bitch." Only she could've been the subject of a story about Prince, he in assless chaps and her in a "ho dress" with a weave flying through the air after a valiant attempt at sexy dancing. But everyone in that audience has been in a moment of pure mortification and had to, in their own way, go up to the bouncer and ask him to retrieve that high ponytail. 
Her ultimate lesson about living in the moment is hard to resist, given how much fun she's had doing just that, whether you're "white people famous" like her or a 20-year-old in a granny sweater. Her 52 years of life experience and one hour of energetic laughter culminate in a phenomenal message: Don't just enjoy your 20s, "enjoy yourself."
Marc Maron: "WTF with Marc Maron"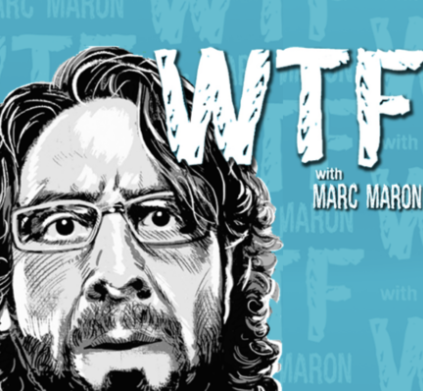 Where to listen: iTunes, Spotify 
In a recent episode, Marc Maron reads a letter from a fan who made an "escape survival playlist" of his podcasts. As she planned a 16-hour drive from NYC to smalltown Ohio for self-quarantine, the listener's list weaves from comfort and wisdom to new and explorative. This intro speaks to the longevity and wide-ranging audience that "WTF" continues to engage as Maron changes lives by speaking on sobriety and laughs about his dad's mental illness. From boomers to young women to old dogs, Maron's audience is challenged to think about things, or look within to at least discover their own ignorance. Much like a podcasting Buddha, Maron acknowledges his own lack of "wokeness" on occasion, and doesn't express it (because sometimes that's what you have to do). 
There are moments where it sounds like he might be slipping into the persona of a dad one too many beers in, or a child questioning just too far when he mentions actress' relationships with their producers or actors' interactions with fans, comedians' experiences in the club scene or his own past relationships. It is the latter that most clearly exemplifies his teetering on this line. He does call his ex-wife dirty names and wishes ill upon her, but he admits his own wrongdoing and how he was occasionally a pig in their relationship. His acknowledgement of his own flaws while regularly digging into his own psyche are his most vulnerable moments. He expects his guests to be vulnerable too, regardless of disposition, gender or even initial willingness, on occasion. He presses Patton Oswalt about the death of his wife as eagerly as he asks Jane Fonda about her father's effect on her adult relationships. His near morbid curiosity about people's deepest-held secrets no matter who they are is satisfying and speaks to a man confronting his demons and forcing others to do the same.
He started exploring dark humor with a point in his newest special, "End Times Fun" (Netflix) in March. One of the oldest and most well-known podcasts in the genre, his questions have only gotten sharper and his guests more impressive; they range from Barack Obama to Jennifer Lawrence. If I have to escape from my current home or just clean my room, Maron gives me his comforting, questioning voice saying "WTF?" about life's biggest topics. 
Matt Rogers and Bowen Yang: "Las Culturistas"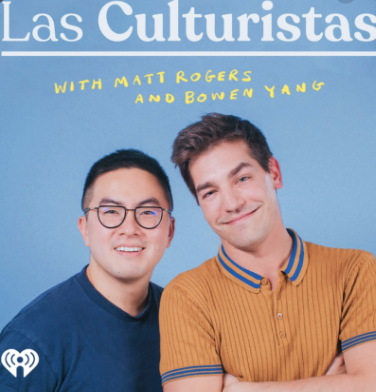 Where to listen: iTunes, Spotify
Look, look over there! It's culture, and these two will give you a pretty clear opinion about it if you don't want to form your own. For example, rule of culture number three? Current events are happening as we speak. Number six? God is a cisgender male. Number 1,470? Kirsten [Dunst] makes it look easy. Agreement on Dunst's high level of performance was the true beginning of Rogers and Yang's friendship, so I am thankful for this moment. A seemingly comedic podcast, in the way of much of the social dialogue around them, they often get to a deeper level. Like a muffin top (what ever happened to those?), while yummy and not great for you, there is a feeling of fullness after serious indulgence. I don't want them to be overtly serious, I don't want them to be more hard-hitting than they are. After they devour different portions of entertainment and use culture as a verb, however, my brain feels a little guilty in a super satisfied way as I lick the crumbs of the shows I usually don't watch and awards I am often unaware of. (Full disclosure, I look at pictures of dresses during awards season, and don't get around to most television.) Whatever the topic, these two give me some semblance of awareness of the entertainment world swirling around us. Yang will assure you himself that he's "very good at this, truly already" and I agree. Guests like Aidy Bryant remind us that we all have those moments of belonging (and moments of wanting to be somewhere else) while another "en-light(e)ning round" teaches me that I will never culture as well as these two—again, I want their opinions, not my own—but we're allowed to enjoy it and I, for one, usually leave wanting more. 
John Oliver: "Last Week Tonight with John Oliver"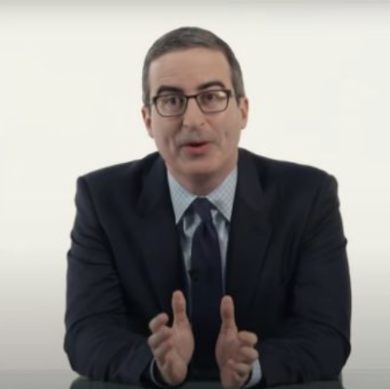 Where to watch: HBO, YouTube
John Oliver has warmed us all up to instructive comedy in what, at times, feels like a verbal essay. Monologue, you say? I counter with statistics and commentary far beyond that of the average writing team. His informative talks are incredibly sneaky, as he weaves between starting #ConfederateShe (there may not be statues to commemorate the fairer sex's racist behavior amidst the Civil War, but Oliver is still not letting anyone of the hook—sorry, ladies), teaching about our nation's poor response to this pandemic and harassing his "Business Daddy" (AT&T, the parent company of HBO). With his social criticism put in accessible terms, Oliver makes no bones about his opinions.
These days, he's doing his show from his house, seated in front of a white void not unlike the one in his studio … was he ahead of everyone on that stay-at-home order? Performing to no audience, which seems to be his niche, Oliver gives us all a laugh and a beating upside the head even from quarantine. The depth of foresight and research that goes on between Monday and Saturday of each week, even remotely, is so good that I worry as much about his staff as I do the fate of our country. After watching an episode (and frantically sending it to a parent, friend or most likely both), I often want to say, like Donald Trump might exclaim about a Big Mac, "why is it so great?" 
Sarah Silverman: "I Love You, America with Sarah Silverman"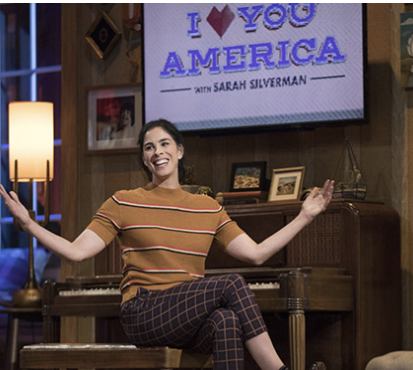 Where to Watch: Hulu
In "I Love You, America with Sarah Silverman," host Sarah Silverman, our "commie-pinko-lefty-b*tch-with-legs-for-days" opens the door for political discourse and farting contests alike. "The one percent are the asshole of humanity, the .001 percent are the asshole's asshole." Our "wealthiest, shittiest citizens" are a group that calls for examination that many shy away from. Silverman dives right in, taking the hit as the annoying, in-your-face about everything, self-proclaimed gorgeous Socrates of our day. Maya Rudolph, Will Ferrell, Fred Armisen, Tig Notaro (I could go on) and others all bring to life her analyses beyond the monologue.
Does Diane Feinstein have bleached pubes? To what extent does privilege play into our ability to lead quote-unquote successful lives? Her outrageous questioning lets us explore the kinds of things that we're always in the middle of and often afraid to talk about. In a willingness to explore with America in a setting where we all know we're loved, she explores a greater metaphor. If we all gave one another that environment, would we not have more productive conversations? If we all remember that those around us are people, just like "that fucking opportunist Mr. Rogers … [and] if it's mentionable, it's manageable." Ending the show in a red cardigan of her own, Silverman says "I lurrrve you America." In its single season, Silverman's show has yet to see its rival in commentary, comedy or both. 
Trevor Noah: "The Daily Show with Trevor Noah"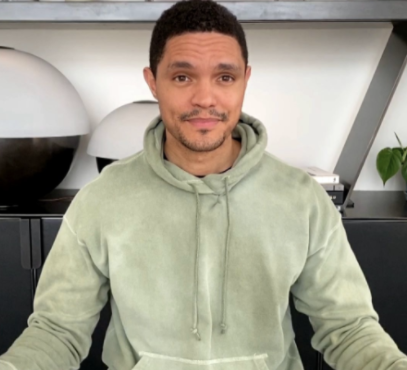 Where to watch: Comedy Central, YouTube
Trading his usual suit and tie out for an array of hoodies, Trevor Noah still appears sharper as each day of self-isolation wears on. He shares laughter with his audience, several of whom pointed out his African memory domes (asking if they were, in fact, sex toys?). Trevor shamed his viewers for such a comparison, acting frustrated even as he held back his own chuckle. Lowbrow humor is welcomed as one producer jokes about peeping on his neighbors and a writer demonstrates neglectful parenting via Zoom. Reminding us that laughter amidst craziness is not only allowed, but necessary, Noah expects the audience to rise to the occasion as he interviews medical experts and politicians. His questions allow for a deeper yet more digestible understanding of "smart people's" words about the pandemic, with much to teach those who should be tuning in but probably aren't. I adore ironic lessons from comedians to politicians, but in an age where the line between leader and entertainer* is nearly translucent, I think more than just college students could benefit from voices like Noah. I'm talking to you, stay-at-home protestors (and the leaders encouraging such behavior). 
*President Trump famously told his staff, before taking office, to think of every day as "an episode in a television show in which he vanquishes rivals."