James Blake pens a love letter in "Assume Form"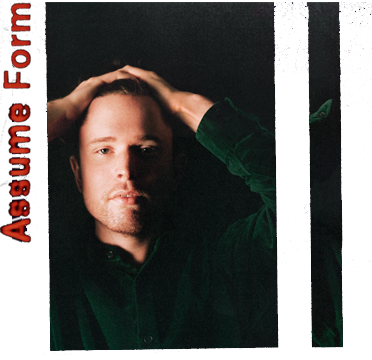 James Blake is an artist who has always fluctuated between two modes. One part of him is piano balladeer who covers Joni Mitchell; the other is an electronic producer whose songs blend dubstep-inspired bass drops with atmospheric synths.
"Assume Form," marks a change for Blake. The album is a love letter inspired by his relationship with actress Jameela Jamil. Blake's new muse has inspired a happier, more optimistic tone compared to the melancholic tracks that have defined his past.
This change is welcomed as Blake expands on his trademark sound. The album features more collaborations than any of his previous projects. This new focus on collaboration is representative of how Blake has become a called upon featured artist, lending emotional spacey outros to songs on two of the most prominent hip-hop albums of 2018, Kendrick Lamar's "Black Panther: The Album" and Travis Scott's "Astroworld."
"Tell Them" is one of the best songs of the album mainly because of how guest artists take the spotlight instead of Blake. Blake wisely has the song function as a vehicle for singer Moses Sumney and producer Metro Boomin. Sumney's vocals, a high pitched yearning falsetto, perfectly complement Blake's fragile as glass voice.
With a different producer, the delicate vocals of these two singers could lack energy and edge, but Boomin's production gives the track an eerie atmosphere that still has enough percussive force to make it a solid fixture at off-beat parties for the rest of the year.
The album still has moments of melancholia as Blake exhibits paranoia about the validity of his relationship with Jamil. "Are You In Love?" sees Blake question his partner's feelings. Blake's doubt in his partner is an expression of his self-doubt. Blake recalls past relationships that have failed and sings "It's all on thin ice, thin ice, thin ice." This doubt comes partially because, at this stage of the relationship, Blake is unsure of what love looks like. He asks his partner to do their "best impression" of love for him, begging the question—would Blake be able to tell an impression of love from the real of thing?
"Where's the Catch" is another expression of self-doubt from Blake. Unlike piano-driven "Are You In Love," "Where's the Catch," hides the pain with a driving beat and fractured vocal robotic vocal samples. The track features the legendary Andre 3000 in a guest verse.
Andre 3000 prefaces his performance by warning the audience that his lines "maybe a little bit heady," the warning is thankfully unnecessary since the artist immediately takes over the song. He reveals his inner demons and how pessimism looms over him. He worries that the gold he worked for will be turned to silver, then aluminum and so on, until it returns to the soil that it came from, making all his work meaningless.
Andre 3000 and Blake's work on this album is far from meaningless. Blake makes good on his promise to "Assume Form" with one his best works in years.
Artist: James Blake
Album: Assume Form
Label: Polydor
Release: Jan. 18
Rating: 4 stars out of 5